Easy ways to use video for franchise recruitment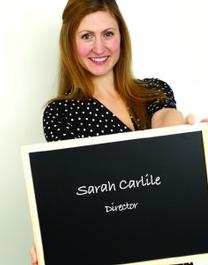 Traditional newspaper advertising and making phone calls to follow up on the leads that come through with few or no results has become an outdated marketing technique.
Although still a valuable exercise, more and more franchisors are turning to online methods which are much more cost effective and yield better results.
With the internet all around us, prospective franchisees now research online when they're looking for a franchise opportunity. Video content is proving to be one of the best methods for capturing the short attention spans of the modern prospective franchisee.
The average internet user spends 88% more time on a website with video than without. With that figure in mind, it might be time for you to start producing videos and including them in your annual marketing budget.
Video is also a great way to build trust and credibility with your prospects, communicate your key messages and give them a much better insight into your franchise opportunity.
What types of video should you be using?
The type of video you use always depends on your target audience. If you feel that your target audience would respond well to a video you have filmed yourself and if you're low on resources, then it's fine to film a video yourself and upload it to social media and your website. Social Media is a great place for short, unprofessional videos that showcase your franchise.
However, if you're targeting a B2B audience or executives, they will be expecting something far more professional looking. So, the type of video you use all depends on the audience you are targeting – which you should know if you've got a marketing strategy in place!
- Content creation
Once you know HOW you're going to film your video, it's time to think about the content! Franchisee testimonials are a great way to get your messaging out there and build credibility with your prospects. People trust the opinions of others, especially those they're close to, rather than marketing messages that come straight from your Head Office.
- Testimonials
Happy franchisees are more than willing to tell others about their success story if they're doing well and are satisfied with your support. You can film testimonial videos with franchisees at your annual conferences when they're all in one place, you could visit them in their territories or ask them to film something themselves and send it across to you. If you want them to convey specific messages, give them a list of questions to answer. Testimonial videos can be broken down into 1-2 minute bites to be included on social media.
- Interviews
Another great video to include on your website or social media channels is a Founder or Managing Director interview. They can offer a greater insight into the business and will help you to convey your key marketing messages.
- Overviews
Film a franchise overview video to showcase your franchise opportunity and to give a greater insight into the daily life of your business and the training and support you have on offer. These videos are another way to build credibility and trust with your prospects.
- Days in the life of...
Day in the life videos are also highly underutilised. You can visit franchisees premises or ask them to film a day in the life of their businesses. It will show prospects exactly what they can expect to be doing when they join your franchise network.
Where can I use videos?
Your website is a brilliant place to host videos. Nothing is more powerful than a well-produced video. You will increase the number of people who stay on your website for longer and increases the likelihood that they will click through or contact you to request more information.
Video views on social media are increasing all the time. Remember that more people now watch videos on Facebook than on YouTube and, as snackable content, they help you to engage prospects for a longer period of time.
Another great place to use your videos is in the keep warm emails that you send out to prospective franchisees. It's a quick way to convey your key marketing messages in order to get people to click through to your website for more information.
We can work with you to create a specific video project or create a bespoke annual video plan. If you'd like to find out more about using video for your franchise recruitment marketing, please contact us here.
Plus, we'll be visiting the British & International Franchise Exhibition on 20th & 21st January at Olympia.