What makes a good accountant and how do you find one? By Chris Roberts, Franchise Finance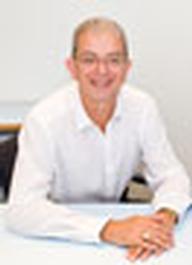 Every franchisee needs a good one but not every franchisee has a good one. Do they understand you? Do they understand your business model? If not take the time to explain what you and your business model is all about. Explain your life and your business objectives so that you are all 'singing off the same hymn sheet'. For example, do you want to show low profits because you want to minimise tax or do you want to show high profits because you want to impress your bank manager so you can borrow more money? If your accountant doesn't show an interest and 'buy in' to your business goals and strategy then it's time to find a new one!
Your accountant needs to understand the whole picture. Business is not simply about money although I do firmly hold to the principle that 'Cash is King'. Business is also about people; employing and motivating people, getting people to buy from you and about sales and marketing and about delivering your service or product. A good accountant should be much more than a financial record keeper. They should know or acquire some industry related knowledge (i.e. of franchising and your own industry sector). They should know the basic bench mark ratios so they can help you identify what is good and what is not so good about your business. They should be looking at trends and discussing these with you.
Don't just wait until you get your year-end accounts otherwise it could be too late! Hold regular reviews perhaps examining management accounts on a quarterly basis with your accountant. You are entitled to a swift and accurate response, providing of course, you provide timely and accurate information yourself. Why not ask for a 'guaranteed service level agreement'?
Ensure you know how much the service you want is going to cost you. Consider whether it would be better for you to pay for this monthly or at the end of the financial year and negotiate accordingly.
I suggest that it should feel that he or she (your accountant) is part of your team, not that a forthcoming meeting is like going to the dentist or the headmaster's study! It makes sense for your business accountant to help look after your personal tax affairs too. That way you are likely to maximise tax efficiency.
My strong advice is that in the early years of running your franchise, unless your franchisor provides a bookkeeping system for you as part of the package and you fully understand it, let your accountant do the bookkeeping for you or at least use a bookkeeper that he or she recommends. Yes this will be more expensive but there are three clear upsides.
1) You can concentrate on sales and marketing and establishing and getting to know your business.
2) Sunday nights will be your own. You will have time to relax instead of worrying about 'doing the books', because believe me, that's probably the only time you'll have to do them!
3) You should get your yearly final accounts a few weeks after your financial year end (not months after) and also the part of your accountant's bill that relates to providing these should be cheaper because everything will be in place and organised in the correct format.
So if you don't have an accountant yet or you want to find a new one, your best bet is to seek some personal recommendations and ask whether the sort of relationship and service I have described above is what their clients are receiving. I think people in the know locally will include your bank manager and your local Chamber of Commerce. If your franchisor recommends a firm for the network then seek some feedback first from some of the other franchisees. There are also some very good firms listed on the BFA's website.
I have seen some tremendous variations in price. Yes you will need to pay well in order to have the kind of close useful business relationship that I have described, but don't be afraid to get a few estimates to ensure you are paying a fair and reasonable fee.
So I have set out what I believe makes a good accountant and given you some thoughts on how to find one. However, my last piece of advice is probably the most important. Whilst you don't necessarily need to produce your own accounts you do need to understand them, after all it is your business! It is worthwhile therefore investing some time and money in order to make sure you do. You wouldn't start driving a car without studying the Highway Code would you, so why run a business without understanding at least the theory of business finance and accounts? I can assure you it will pay dividends in the end, quite literally!
The author of this article, Chris Roberts ACIB QFP is a director of Franchise Finance which runs various financial training courses and workshops and also prepares Business Plans and Business Health Checks for franchisees and franchisors. The company, which is an affiliate of the British Franchise Association, has a 95% success record in raising funds for their clients and is recommended by all of the UK Banking affiliates. See their web site www.franchisefinance.co.uk for further details.