Matt O'Neill of Franchise Advisory Service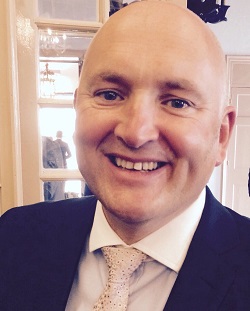 Matt O'Neill has more than 20 years' experience in the world of franchising and has helped hundreds of people realize their dream of becoming business owners.
Matt is currently the owner of Franchise Advisory Service, an independent franchise consultancy and Franchise Seminars, an online series of educational videos that give a step-by-step guide to franchising from the comfort of your home.
Matt was the former owner and Sales Director of the drinks, snack delivery and vending franchise SNACK-IN-THE-BOX; he recruited the majority of the franchise network. Following a successful sale of his business, Matt became the Head of UK Recruitment with the award-winning white-collar franchise Expense Reduction Analysts.
Matt also organised, ran and presented numerous Franchise Seminars around the UK for over seven years in association with Lloyds Bank and NatWest Bank. These events focused on helping people who were interested in owning their own franchise business but were in the very early stages of their journey. One of the issues with the franchise seminars is that people had to register and then travel to an evening seminar in either London, Birmingham, Manchester, Glasgow or Newcastle. Not everyone wants to do that on a cold winters evening.
In an effort to make this process easier and more accessible, Matt says, "that's why I have designed the Franchise-Seminars Webinar Programme. These 14 videos will take you, step-by-step, through your own personal franchise journey. From understanding how to choose a brand that suits your own skills and goals, to assessing affordability and ways to access funding. They provide you with a no-nonsense look at the franchise industry and offer tangible advice that you can put into practice immediately".
Matt can be contact on matt@franadvice.co.uk
For online Franchise Seminars, you can visit http://www.franchise-seminars.info