Sarah Carlile of Coconut Creatives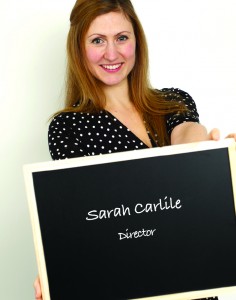 Sarah Carlile is the Founding Director of Coconut Creatives, the franchise industry's leading and award-winning provider of marketing services for franchise recruitment.

With a decade of franchise recruitment marketing expertise, Sarah and her team work directly with franchisors to help them recruit and grow with many great successes.
Sarah is also a published author and her book 'Dream, Plan, Reduce Risk & Take Action' is THE guide to UK franchise recruitment marketing. Sarah's specialist understanding of the UK franchise market has enabled her clients to generate new leads effectively whilst capitalising on their existing databases through cutting-edge re-targeting campaigns.

Almost 200 brands to date have attended Coconut Creatives' popular practical workshops, now in its 6th year and sponsored by RBS. Franchisors learn the 'how to' for marketing that really delivers. Coconut also run the national NatWest Franchise Seminar programme, co-chair EWIF (Encouraging Women into Franchising) and look after national and global franchising brands. Basically, Sarah has been in the heart of franchising and has been for over a decade.

As well as offering marketing services to franchisors, the Coconut team support franchisee network growth through their Market Your Franchise programme.
To find out how Coconut Creatives can can help with marketing for your franchise recruitment, click here