Berkeley Harris of WPA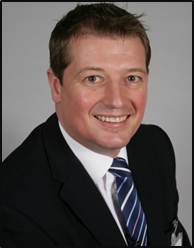 Berkeley Harris spent time in the military and fire brigade before joining WPA in 2002.
Covering Nottinghamshire Berkeley operated as an area representative and assisted with the pilot launch of the WPA franchise model. Late 2005 Berkeley was asked to head up the UK Network.
Berkeley enjoys life as franchisor and often speaks at seminars and exhibitions on franchisee recruitment and motivation.
At present Berkeley is the Deputy Chairman of the BFA.