Maurice Logie of Moreland Insurance Brokers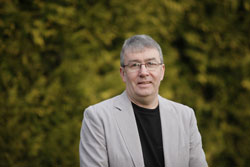 Maurice Logie is owner and director of long-established insurance brokers Moreland, now one of Scotland's most successful independent sector specialists.
A member of the Chartered Insurance Institute, he has enjoyed a rewarding career in underwriting and brokerage, including time with major UK organisations, and is now president of Lanarkshire Chamber of Commerce.
Under Maurice's direction, Moreland has been an affiliate member of the British Franchise Association since 2007 and specialises in products and packages tailored to the unique requirements of both franchisees and franchisors.
His innovative polices recognise the unique risk in franchising and Moreland has established a dedicated franchise insurance website.