UK FRANCHISE 'LEADING THE WAY' DELIGHTS PET INDUSTRY WITH ITS FOCUS ON ETHICAL EXCELLENCE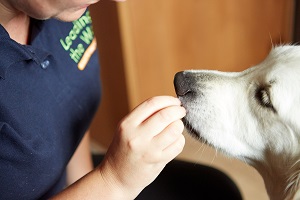 Navigating Brexit has thrown a spanner of uncertainty into many businesses. But, in spite of the UK's imminent departure from the EU, British franchising continues to grow - contributing a staggering 15.1 billion to the UK economy.
Sheltered within this profitable sector the pet care industry remains reassuringly resilient. Yet, although the commercial incentive to work in the pet industry seems overwhelmingly obvious, its lack of professional regulation is potentially damaging.
Whilst franchisees in the pet sector are reassured by year-round customer demand, a distinct absence of qualifications means anyone can set up a pet care business, claiming to be a 'professional' or an 'expert'. This lack of regulation, combined with increasing public awareness of animal welfare needs, risks undermining consumer trust and loyalty when it comes to satisfying the public's desire for high standards of care. The recently published Code of Practice for the Welfare of Dogs (2017) also serves to demonstrate a commitment at Government level to promote animal protection.
There's no denying the growing popularity of pets. Aside from the unconditional love and the joy of pet companionship, people are increasingly aware of the health benefits that owning a pet can bring to themselves, their families and even the community; having a pet to look after is always rewarding.
As the intrinsic link between the physical and psychological well-being of both animals and humans continues to be recognized, it's no surprise that OSCAR Pet Foods, the UK's top pet food home-delivery expert, has pin-pointed a gap in the market for supporting pet ownership.
Its brand-new sister company, Leading the Way, is shining a light on ethical pet care - delivering professional support for responsible pet owners. The franchise offers stimulating dog walks, specialising in a distinctive dog-matching service to ensure optimal enjoyment for every dog, combined with exemplary dog-handling skills. A bespoke liveried van means easy access to exciting places and provides a safe and reliable pet taxi service. The franchise also makes comforting pet visits at home when owners are out or in need of help.
Listening to industry experts in nutritional science, veterinary care and animal behaviour at Head Office, the company took a decisive step to invest in exceptional pet-care knowledge and designed a unique CERTA training accreditation in Companion Animal Health, Welfare and Disease Control for each and every franchisee.
In doing so, it became the first pet care franchise to offer its network of franchisees the highest level of accreditation and training in the industry.
According to the Pet Food Manufacturers Association (PFMA), 44% of households in the UK own a pet. With our increasing desire to treat pets with premium food and services, the very nature of franchising - wrapping itself around a proven business model - combined with the undeniable feel-good factor linked to pet ownership means success in a Leading the Way franchise can be a certainty: provided the right franchisees are recruited. Finding suitable candidates for franchising can make or break a business and in pet care it is crucial. That's why we run 'Discovery Days' for prospective franchisees to come and find out for themselves if they've got what it takes to drive their own success.
Backed by OSCAR Pet Foods, Leading the Way has plenty of social media expertise to tap into, giving new franchisees a superb level of support and big opportunities for products and services that focus on the emotional well-being of pets and their owners. However, whilst Leading the Way recognizes that 'pet tech' can help owners and their pets stay connected whilst apart, nothing beats the human care and contact we will train you to deliver.
Owning a pet care franchise is definitely hard work and there's no doubt that it requires strength, commitment and investment, but to succeed you'll need a great deal of professional knowledge and expertise.
By setting itself apart as a company that prides itself on professional standards and animal welfare, Leading the Way aims to give you not only a reputation for the highest industry standards but also a business that you'll feel good about owning – placing pet welfare at the top of the agenda.
Leading the Way is a brand that pet owners are proud to be associated with. Shining a light on the importance of pet welfare by using the power of professional knowledge and education to drive out unethical practice is required to sustain the trust and loyalty that pet owners need for their peace of mind and, more importantly, the welfare and happiness of their pets.
Leading the Way is a member of the Pet Industry Federation and a provisional member of the British Franchise Association.