So you want to buy a pet care franchise?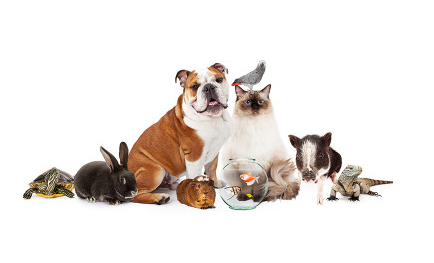 By Kevin Thackrah, managing director of Petpals UK Ltd
According to research by the Pet Food Manufacturers Association, there are 54 million pets in the UK living in 44% of all households. Crucially, for those of us working in the pet care sector, that equates to 8.5 million dogs and 8 million cats, not forgetting the tens of thousands of horses, rabbits, fish, tortoises, turtles etc up and down the country.
At some point, owners need to go to work, take a holiday, unexpectedly fall ill or, for one reason or another, need help to look after the animals; which is where pet care businesses like Petpals step in.
Responding to a demand
Pet care franchises can offer anything from an occasional dog walk, to 5 day a week dog walks, dog boarding as an alternative to kennels, cat visits, vet taxi service and pop in visits to people's homes. Petpals look after everything from cats and dogs to guinea pigs and rabbits and all creatures in between.
If you are a true pet lover looking for a better quality of life, a release from the daily commute and who would like to swap office politics for, literally, a walk in the park, then a pet care franchise could very well be for you.
Pet services: A lucrative industry
A study by a national pet insurance company Animal Friends has revealed that looking after a dog will cost the owner a not insignificant £9,763 over its lifetime (excluding insurance), clearly showing that money is no object when it comes to looking after our furry friends.
Managing director of Petpals Ltd Kevin Thackrah says,
'It wasn't so many years ago that the dog slept in the kennel outside or on the front porch; in the last 20 years he has made his way up the garden path, into the house and, in many cases onto the bed, so it is unsurprising that people are very happy hire a regular pet care company like Petpals, to walk and board their dog and feed and look after their cats and other small pets, when they are out of the house either at work or on holiday.'
Add to this an increase in women returning to work having had children, you have the perfect supply and demand situation; a loving, responsible owner who doesn't always have the time but who requires a reliable, professional pet care service, to look after their much-loved pet on a regular basis.
Ethical pet care franchises
From a franchising point of view there are currently only six pet care franchises that come under the bfa's 'Animal Training and Care' category with Petpals being one of three 'full' bfa members.
Petpals has over fifty franchisees, has been trading for over 15 years and is the largest franchise offering a full pet care service. One of the many benefits of investing in a 'Pet Service' franchise like Petpals is that it is a mobile business and fits around family life and can be scaled up or down, depending on how hands-on or hands-off the franchisee wants to be.
From day one, the franchisee's liveried vehicle is their 'office', not only providing safe and secure transport for their clients but also doing a large amount of their advertising and marketing for them, as they drive around their local area, walking their dogs and dropping in to feed cats during the day.
All businesses great and small
Some franchisees are happy to manage a small but profitable business, spending each day visiting pets in their homes, walking dogs and often boarding them in their own homes.
Others run their businesses as a 'management franchise', where, although still pet lovers, they are not as involved directly in the pet care themselves but instead choose to employ a team of carers and operate multiple territories, with expansion into the neighbouring territory always on their mind.
There is no 'right or wrong' way of running a pet care franchise, the size and style will be determined by the franchisee's desired outcomes; some are looking for a good work/life balance, having possibly left a stressful job. Others can see the potential of building a large and successful business which they can grow and sell on in the future, leaving them financially secure.
Franchisor Support
Whatever the size of business, the back-up and support they receive from their franchisor should be the same. From the initial launch to on-going marketing and PR, a modern website, social media and regular in-territory visits, an experienced franchisor will be able to help and support a franchisee to grow his or her business to the size they desire.
Most importantly, always choose a franchisor who is a bfa member and is dedicated to ethical franchising and one who you know has met the exacting standards of the British Franchise Association, the UK's leading regulatory body in the franchise industry.
About the author
Petpals is the UK's 1st, original & leading national mobile professional pet care franchise. To find out more about this exciting franchise, click here.
If you should like to consider other pet franchises, have a look at available brands here. Alternatively, why not consider a mobile business here.
---