Transport & logistic recruiters operate in a niche market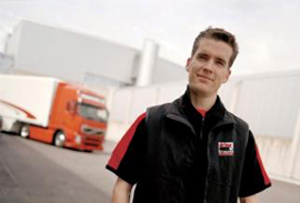 Recruitment is a thriving, billion-pound industry with no sign of ceasing. In this article, Driver Hire, an award-winning logistical recruitment franchisor, shares their insight into this niche market exclusively with us at whichfranchise.
Lucrative market
Recruitment is big business - a vitally important sector for the UK economy. Figures from the Office for National Statistics (ONS) show that it is the UK's third largest service industry, with only construction and legal/accounting ahead of it.
In terms of volume, in 2015 the recruitment industry added £35.1bn to the UK economy. An impressive 76% of that figure coming from the supply of temporary workers, a market which grew by 5.6% during that year. Looking ahead, the Recruitment & Employment Confederation (REC) expects the industry to continue growing by a similar amount in each of the next three years.
20% (6.2m) of the UK workforce is made up of temporary staff, including directly employed temps, temps provided by agencies and self employed temps. All of which makes recruitment a highly attractive sector; the number of agencies specialising in temporary work grew by 1.6% in 2015/16.
Providing an essential service
The use of temporary labour in road transport and logistics is nothing new. It's been an essential service to this equally essential sector for over 30 years.
That's been mirrored by the growth in the Driver Hire network; from one franchised office in 1987 to a nationwide network of over 100 Driver Hire recruitment offices. All of which makes it a market leader and a well known brand within the industry.
Road transport is a vital, round-the-clock industry. Over 90% of all goods in the UK are delivered by road. Without it, UK plc could not function. Whether it's to a supermarket, factory or food producer, goods must be delivered and collected on time.
And that's where the market for temporary workers comes in. If a regular driver is taken ill or is on holiday, recruitment businesses such as Driver Hire, use their team of temps to fill the gap. Nor are temporary labour suppliers totally reliant on emergency spot hire. Many transport operators use a flexible workforce comprising permanent staff and temps working on longer term contracts to cover the peaks and troughs in their business.
Offering a specialist service in a niche market
Whilst exact figures on the total value of the road transport & logistics temporary market aren't readily available, Driver Hire estimates it to be in the region of £3bn annually.
What is clear from the REC's 2016 annual trends survey is that the blue collar/industrial workers' sector – which includes drivers – is the leading sector for the supply of temporary workers.
As a specialist provider within that sector, Driver Hire and other transport & logistic recruiters, operate in a niche market. Competition is high. This has been reflected by a slight tightening of margins over the past couple of years.
Of course, recruitment in general isn't immune to the ups and downs of the economy. It is the first into any downturn and, equally, is the first industry to feel the benefit when economic growth resumes.
Challenges in this sector
The main concern for suppliers of temporary labour is Brexit. However, there is some evidence that, in road transport & logistics, this uncertainty can also be a benefit: employers preferring to go down the temp route rather than taking on permanent staff.
In common with other blue collar industries – construction being another -- there is a potential skills' shortage. The industry is aware of this and is already introducing measures to attract a new breed of younger goods vehicle drivers.
Looking ahead, the continuing growth in online sales is providing opportunities for further growth within the sector. There's a burgeoning demand for van drivers to complete final mile deliveries to homes and offices across the UK. All of which is good news both now – and going forward – for specialist transport & logistics' recruiters.
Benefits of franchising in this industry
From a franchise perspective, management franchises such as recruitment businesses, have a number of benefits.
In the first instance, as you are managing the business, rather than actively carrying it out, you don't necessarily need to have had previous experience in the sector to be a success. Also, unlike a retail franchise, you don't have to tie up working capital in stock. And, when the time comes to sell, you can move out of a management franchise with very little or no disruption to the business.
About Driver Hire
Driver Hire is an award-winning recruitment service, supplying drivers and logistics staff to both private and public sector organisations. To find out more about their franchise opportunity, click here.
To have a look at other recruitment franchises in the UK sector, click here. Alternatively, why not check out other 'White-collar' franchise businesses here.
---