Date Updated: 19-September-2016
Ashtons supplier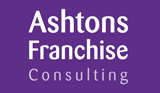 Request Details

Ashtons Franchise Consulting

Ashtons is a talented team of franchise specialists, with over 35 years' experience in assisting hundreds of business to expand and grow through franchising. We have worked with companies of all sizes from all sectors.

Ashtons Franchise Consulting has all the skills, expertise and knowledge to effectively guide you on your franchise journey with nationwide coverage.

We deliver tailored consultancy solutions with support from legal advisers and media specialists within the franchise industry.

Just ask. We will work with you in any way you wish, focusing on your best interests.

Our services

For businesses new to franchising:

We offer a no cost first exploratory face-to-face meeting offering general advice, guidance and direction...leading on to a menu from which you can choose our support for any, or all aspects of:

Preparing you to franchise, from conception to launch
Manuals
Franchise documentation
Franchise recruitment

For established franchisors:

Infrastructure improvement
Re-writing operational manuals and alignment with legal precedents
Franchise system refresh and reboot
Franchise prospectus design and production
Recruitment of franchisees
Franchise resales

If you would like to find out more about how we can help you to franchise your business or develop your existing franchise, please fill in the form below. We will contact you to have a FREE initial chat to look at your business needs and how Ashtons can help. You will be under no obligation to take the discussion further.