Date Updated: 19-September-2016
Wright Johnston & MacKenzie supplier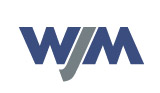 Request Details

Wright Johnston & MacKenzie (WJM)
WJM was one of the first legal firms in Scotland to become affiliated to the British Franchise Association and has long-standing expertise in advising both franchisors and franchisees.
Recognised by Chambers' Guide to the Legal Profession as "commercially aware and dynamic" and staffed by "good practical people", WJM's multi-disciplinary franchise team has many years of experience in franchising.
Our lawyers are straightforward, straight-talking advisors. We operate a "no surprises" approach to fees, and pride ourselves in giving excellent service to our clients.
Franchise Services
Our services for franchisees include:
fixed-price reviews of standard franchise agreements, confidentiality agreements and pre-purchase agreements (including a face-to-face meeting) – contact us for details and a free no-obligation initial consultation

setting up new companies and partnerships

background checks on franchisors and their trademarks

franchise resales: whether you are buying or selling

leasing and buying property for use in a franchise

advice on the legal aspects of commercial borrowing and security

effective resolution of franchise disputes if things go wrong
Our services for franchisors include:
establishing and structuring franchise networks

writing franchise agreements, confidentiality agreements and pre-purchase agreements that work

obtaining, licensing and protecting trade marks, copyright and other forms of intellectual property

franchise business development

area development and master franchises

managing UK-wide franchise property portfolios

international expansion

effective resolution of franchise disputes
Other services:
WJM is one of Scotland's leading full-service commercial law firms, and our franchising team has access to a wealth of expertise in all areas of law. Whether you have a question about employment law, inheritance tax or a customer who isn't paying, we have experts who can help. We also provide a personalised private client service for business owners.
We regularly act for clients in England & Wales, and internationally. We have several dual-qualified solicitors in our team, allowing a seamless service for clients whose business interests cross the Border. We have helped many franchisors prepare franchise documentation to meet the unique requirements of Scots law.
To request more information about our services or to have a free, non-obligatory chat, please complete the short form below: