Keeping your health on track when running a home-based franchise business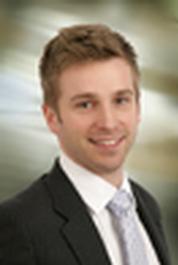 When running a franchise business, working from home may be a financial necessity for some. Whilst for others, the idea of working from home sounds ideal; there is no need to endure the morning commute and you can work in the comfort of your own home office.
No matter what the reasons are, if you are considering a home-based franchise, it is important to understand what you are getting yourself into.
Staying connected
A study by the Advisory, Conciliation and Arbitration Service (ACAS) in 2013* showed that around 35% of homeworkers experienced feelings of isolation with regards to their work, which in turn could lead to a downturn in health, a decrease in productivity, and ultimately a decline in profits, so it's important not to let your health suffer!
One of the benefits of being a franchisee, is that you are part of a tried-and-tested system where you have the on-going support from a Franchise Team, as well as a network of franchisees to share ideas and experiences with. Fortunately, with advances in technology -- like high speed internet, video conferencing, social media, and email – working from home does not have to be an isolating experience for franchise business owners. Nonetheless, although we are far more connected these days than we've ever been, it is essential to get the balance right and ensure that actual human contact is not lacking.
How can I keep the balance right?
Dr Mark Winwood, Director of Psychological Services at AXA PPP healthcare, explains how you can keep your health in tip-top condition when working from home:
1. Create healthy boundaries
Be strict and get into a routine that works for you. If you have clients, let them know your working hours and stick to them. You'll find you have more energy to tackle your tasks and, ultimately, you'll be more successful.
2. Eat regularly, eat well and exercise
When you eat, get away from where you're working. Get some headspace and give yourself a break – this is necessary for your mental and physical wellbeing.
3. Build a professional network
From help with accounting, van maintenance or simply having people to bounce ideas off, it's important to have some back-up. If you need to build a network from scratch, use sites such as LinkedIn or professional membership organisations to expand your network.
4. Recognise feelings of isolation – and do something about them
Manage your diary so you can spend time with others, for instance, by renting a desk in a co-working space or having regular team catch-ups. Otherwise, make sure that you have contact with other people during your working hours. Talk on the phone instead of emailing and face-to-face business catch-ups will make a difference to how you feel about working alone.
5. Separate your work space and time from your home life
Whether it's your spare room, an office in the garden or your van, define your work space and separate it from the rest of your home life – and resist the temptation to work during your time off.
By taking the time to boost your health and wellbeing, you can help to ensure that your home-based franchise is the success that it should be, keeping sick days to a minimum and productivity (and therefore profitability) at an optimum level.
How AXA PPP healthcare can help you
To learn how AXA PPP healthcare can help you look after your business should you become ill, click here.
To ask our expert a question about AXA PPP healthcare's services or about the issues brought up in this article, please contact Mike for free via our dedicated 'Ask the Expert' section here.
Author: Mike Davis
Head of SME sales and marketing for AXA PPP healthcare
Reference: