ScopeIT Education is the world's leading real-world digital literacy education business
A world leading digital technologies educator, ScopeIT Education delivers lessons to more than 21,000 students per week. As an international network we are located in Australia, New Zealand, Malaysia, USA, South Africa, South East Asia, Europe and the Middle East.
The hard work is already done
A ScopeIT Education franchise offers you the full toolkit to get your business off the ground and run it successfully without any prior knowledge in technology or education. We offer a comprehensive product suite with ongoing sales and business support.
You're supported by experts
We have built our business with a passion for providing technology to all students and grown a successful global network in five years. Support is offered for all areas of business management including business development, marketing, staffing and finances.
It's a unique business in a high growth industry
Our unique education technology solution is growing at speed due to our deep knowledge of the school environment, paired with our fun and well-loved lesson structure. There is a high barrier to entry for competitors as we have a well-established leading brand with high-value IP in our curriculum content.
Low risk
This is a successfully established business that's going from strength to strength. It offers low entry fees and a gateway to one of the world's fastest growing industries.
Flexibility
As a home-based office, there are minimal business overheads and set up costs. Franchisees have optimal work/life balance, fitting business activities around their own schedule and benefiting from the downtime of school holidays.
Why ScopeIT Education?
Anyone can teach kids about technology, but we take education seriously and we assure you that schools are very selective about external teachers. With ScopeIT Education, you will get the full curriculum that we have spent years developing. We will ensure that you are fully equipped with the correct and acceptable format to succeed with conducting in-school classes.
Teaching is one aspect, but owning a successful business as part of a growing network is another great opportunity altogether. Owning your own ScopeIT Education franchise allows you the opportunity to strike a healthy work-life balance and call your own shots with your career. However, it's not for everyone, we expect our franchisees to work hard.
Our vision is to innovate by delivering highly developed, well planned and exceptionally presented curriculum for all school aged children to engage and learn valuable technology and skills. We are seeking business partners who are bright, ambitious and enthusiastic, with a drive to succeed.
In return for your investment and commitment, you'll get the support and tools that you'll need to succeed as a ScopeIT Education franchisee in your exclusive territory. The head office team is dedicated to your success, as our success depends on it. We have extensive experience in franchising, small business ownership and development as well as extensive product knowledge.
How it works
ScopeIT Education offer technology literacy programs for primary and secondary students. Our goal is to equip this upcoming generation with the digital skills to turn their imaginations into technological reality - teaching them skills like coding, robotics, app creation and programming.
ScopeIT Education integrates world class technology and digital curriculum into Australian schools. We provide the entire solution, bringing state of the art professional equipment, software, internet, lesson plans and fully trained instructors. We deliver a wide range of course pathways, teaching students about learning to code, 3D printing, robotics, websites, apps and more. We are dedicated to continually creating the newest and most relevant courses for our changing world.

Franchisees gain access to a valuable set of business assets and resources, including:
Professional equipment
Software
Course overviews and outcomes which are continually updated
Professional marketing materials
Established business relationships
Exclusive franchisee portal
All required training including instructor and teaching skills along with the content to give you the required knowledge in IT, education and Australian course curriculums.
What others say...
"ScopeIT Education provides an amazing opportunity for the students to learn code (and more) which is such an integral part of today and tomorrow's world. To have the students gain an understanding of it at such a young age is invaluable. I didn't expect to have as much fun as I do! The kids are great, the courses are amazing and it's a unique experience to go into different schools and have the students completely engaged and eager to learn about coding and technology. Seeing how engaged and excited they are in the lessons makes every day worthwhile, I don't remember school being so much fun!"
- Angela, ScopeIT Education - Central Coast Region
"I'm excited to be a ScopeIT Education franchisee because we are teaching kids at a young age not only how to code, but how to think. Coding is the language of tomorrow, and if you can speak this language, it will give you an unfair advantage in what ever career path you choose. Teaching students to code is the single best thing anyone can do to get the most out of the amazing future in front of us."
- Michael - ScopeIT Education - Wollongong region
"I love anything and everything to do with design, but it is when I come across a new medium to work through that I get the most excited! Using the content I have learned by being Head Scoper and Regional Manager of the Hornsby Shire Council region for ScopeIT Education, I am already coming up with great ways to use my new skills to express my creativity. The applications for this area of knowledge are endless and that is why I am so excited to see the different ways in which our young students will be able to take these new skills and create their wildest dreams with the vision and knowledge provided by ScopeIT Education."
- Amelia, ScopeIT Education, Hornsby region
The investment
A franchise is an asset. It is a right to operate a professionally developed business system. At ScopeIT Education, we give you exclusive rights to run your business in your desired area.
We have designed our franchise territories to be as affordable as possible, with flexible options to get you up and running. Access to the ScopeIT Education franchise network, the full curriculum and your own exclusive franchise territory inclusive of all necessary equipment, computers, software and materials ranges from $60,000 - $120,000 depending on location (as at February 2017 and subject to change). This fee includes your exclusive franchise territory, national marketing, curriculum, lesson delivery training, software and hardware and the ongoing franchise and operations support required to run your business.
The franchise fee includes access to full training and sales support to get your business going. It also includes all legal fees with ScopeIT Education's legal firm as an incoming franchisee. However, we advise you to obtain independent legal and accounting advice before entering into a franchise deed. These advisory costs should be considered before proceeding.
While the purchase of a new vehicle is not a requirement, you will need a reliable vehicle that is presentable.
For more information on this exceptional franchise opportunity, please complete the form below: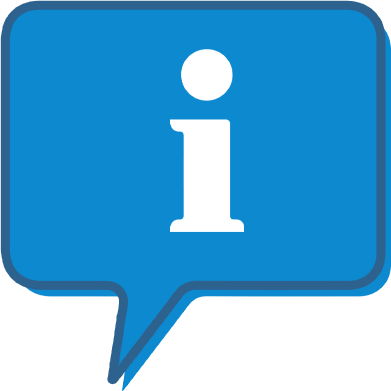 Interested and want to know more?
By clicking the link below, we can send you further information on this franchise opportunity and allow you to contact them direct with any questions.
This is FREE and non-obligatory; we never share or sell your personal information.