PACK & SEND Franchise Yorkshire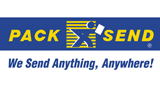 PACK & SEND…looking to expand in Yorkshire
Established in Australia in 1993, PACK & SEND is fast becoming the leading provider of packing and shipping services to businesses and individuals in the UK.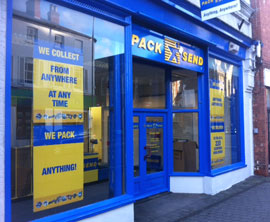 We offer a complete range of postal, freight, courier, packing and removal services operating through a national retail franchise network.
Through our network, we differentiate ourselves from the traditional methods of servicing customer needs in the freight market. We achieve this by offering powerful freight solutions through a combination of experience, first class operating systems, strategic partners and the entrepreneurial spirit of our franchisees; this is a management franchise opportunity.
The right route into business ownership for you?
We currently have a franchisee in Leeds who has been successfully trading since 2009 and we wish to expand on our reach in Yorkshire by recruiting a franchisee in Sheffield, one of the fastest growing cities in the UK.
As a guide, the funding required to open a PACK & SEND store in the UK is in the region of £84,500*. You will also need to make an allowance for working capital. A franchisee will need a minimum of £30,000 to £50,000 in liquid funds.
*Banks can often fund up to 70% if the total cost depending upon your financial status.
If you are interested in buying a franchise in Sheffield or other areas in Yorkshire, then please fill in the form below to find out more about the PACK & SEND franchise opportunity.