Yorkshire news and case studies:
There are many successful franchise businesses in the Yorkshire area. If you're considering becoming a franchisee in Yorkshire, why not read through the case studies below and find out how these people in this area made the successful journey into franchising.
---
Revive! welcomes latest franchisee in West Yorkshire!
Revive! has welcomed new franchisee Ian Wetherell to the UK's largest network of accredited repairers.
Ian, 42, has set up Revive! Huddersfield and will be providing Revive!'s mobile smart repair service across the West Yorkshire area. He was previously European Technical Manager for Sherwin Williams Paints.
Commenting on the new addition, Revive! managing director Mark Llewellyn said: "As the demand for our service continues to grow we are looking to recruit more outstanding people to become Revive! franchisees and Ian fits the bill perfectly. Our selection procedure is rigorous as we want individuals with drive and ambition, who can not only do the job but want to build a business."
"Ian brings with him considerable paint industry experience and a high level of technical skill. We wish him every success in running Revive! Huddersfield and welcome him to our network."
Revive! Auto Innovations is a full member of the British Franchise Association and leads the way in smart repair, with the UK's largest network of accredited repairers. We are looking for business orientated people to join our existing team of franchisees running highly profitable multi-van businesses operating in the minor vehicle repair sector. Revive! franchise owners provide services on a mobile basis which allows them to keep overheads low, whilst offering a convenient service to customers, who include car dealerships, fleet and lease companies, insurance companies as well as the general public.
Learn more about franchise opportunities with Revive! Automotive Innovations here!
Papa John's Huddersfield is Worth the Wait
Leading pizza franchise, Papa John's, has announced it has opened a brand-new store in Huddersfield, Yorkshire. Franchisees Chan Singh and Mandy Kaur will run the new Papa John's alongside their other outlets in Liverpool and Manchester.

Chan Singh explains: "We live in Huddersfield, so from day one we were keen to open our own Papa John's franchised store in the region. As it turned out, we opened first in Liverpool and then in Manchester. Huddersfield only became available only last year and so we jumped at the chance! It's taken us ten years but it was worth the wait to open a Papa John's in our home town!

"We have already recruited 12 local staff to help us deliver on the Papa John's promise of BETTER INGREDIENTS. BETTER PIZZA. We are now looking forward to serving-up a fresh approach and our top-quality pizza to satisfy demand from our new customers in Huddersfield."

Chan Singh managed a small department at a local cotton mill, while wife Mandy used to run children's day nurseries before joining Papa John's. Now the husband and wife team aim to take a further 'slice of the market' and open more stores soon. Chan confirms: "Papa John's is growing in the UK and we plan to take advantage of that. Plans are moving ahead so we are confident that further expansion will take months rather than years this time!"

There are now more than 350 Papa John's in the UK and over 5,000 stores in more than 40 international markets. Papa John's is one of the largest pizza companies in the world and has opportunities for franchisees throughout the UK. Papa John's is actively recruiting for new franchisees and provides all the training and assistance needed to set up, including help with location selection and full turn-key opening of the store.

Papa John's is currently running an incentive scheme for opening new stores which offers some free equipment, help with marketing and reduced royalty fees for qualifying franchisees.
Interview with Papa John's Hull franchisees, Rohit and Lohit Pahwa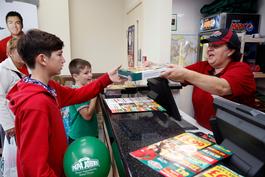 Name: Rohit (Rocky) Pahwa
Location: Yorkshire
Franchise: Papa John's
Tell us a bit about yourself and what you were doing prior to buying your Papa John's franchise business?
I originally qualified engineer but then worked for a competitive pizza delivery firm for ten years. I started out as store manager and working my way up to area manager, responsible for 250 staff. I've learned about the daily ups and downs of the pizza industry but have always wanted to run my own stores!
Why did you go down the franchise route? What made you choose the fast food industry? And why a Papa John's franchise?
I chose Papa John's as the product is by far the best on the market. Papa John's concept of: BETTER INGREDIENTS. BETTER PIZZA. means we only use fresh dough, never frozen, which gives a better flavour and makes sure we stand out from the crowd.
I also liked the fact that there is a lot of opportunity for growth at Papa John's. The company is expanding rapidly and supporting this with marketing like TV advertising and I was keen to become a part of that success story.
I'm actually from Bristol but moved to Hull in Yorkshire to open our first stores. I chose Hull because there is so much development, it is a certainly city on the up! It has been named the city of culture for 2017 and this association can only be positive for Papa John's.
How did you raise the finance?
Our expansion has been funded through a business loan from HSBC's franchising department. HSBC's relationship manager Nick Saville was impressed with our quarterly reports and so gaining funding for the second store was straight forward.
In addition, Papa John's is currently running an incentive scheme for franchisees opening new stores. This has also been helpful as it offers assistance with marketing, some free equipment and discounted royalty fees when starting out, right when you need it.
What training and support did you receive initially and ongoing?
Full training is provided by Papa John's. This is held at the state-of-the-art facility in Milton Keynes, plus training in-store. Papa John's also provides a modular online learning system called U-Learn which is used for staff training which really helps when it comes to training a new team.
How would you describe your role as a Papa John's franchisee?
I am a trainer and a motivator for my staff! I have managers for my stores so my role is to ensure the team is up to speed and ready to deliver the best pizza in town!
What is a typical day for you as a franchisee?
Varied! Some time is spent in-store and some completing admin at home. It is mix and match depending on where I am needed on a particular day.
What challenges have you faced?
The main challenge is hiring staff. We offer a good working environment, secure jobs and thorough training for all our staff. We work with organisations like Job Centre Plus to recruit. However, it is still difficult to find good people, particularly those who are interested in working full-time.
Has becoming a franchisee changed your life, if so how?
I work harder than ever before! However, my standard of living has increased. When you work for someone else, you have limited responsibility, now I have a whole team of around 50 people relying on me plus my family to support. It is a big responsibility and yet I know with expansion, life will become easier as I can start to hand over some of that responsibility to more managers as I take on additional stores.
What is the most invaluable piece of advice you could give someone looking to buy their first franchise?
Be prepared to work hard. Being self-employed needs 100% commitment and effort.
What are your plans for the future?
My ultimate goal is to own ten franchised Papa John's by the time I'm 35. I will then aim to work just two or three days per week as a larger team will be able to shoulder more of the workload. We will see how it goes!
Would you do it again?
Yes!
From Banking to Pet Food Delivery!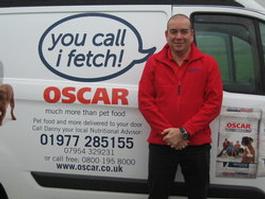 Name: Danny Ruby
Location: Wakefield
Franchise: Oscar Pet Foods
Date launched the franchise: April 2016
Tell us a bit about yourself and what you were doing prior to buying your Oscar Pet Foods franchise business?
Originally from London I moved to West Yorkshire in 1989 where I met my wife of 18 years Julie. We have 2 teenage sons James & Ben and 2 dogs Stan & Ollie (they really are like Laurel & Hardy!). Since leaving school I worked in the banking industry undertaking various roles.
Why did you go down the franchise route? What made you choose the pet food industry? And why Oscars franchise?
After over 24 years service for one of the main banks I was made redundant. This gave me time to re-evaluate my working life and provided the perfect opportunity to try a completely different route and undertake a new challenge. I've always liked the idea of being my own boss and franchising could provide me that but with the support of a franchise network. I wanted a low cost start up that I could run from home and as I've always loved animals the pet food franchises appealed to me.
Following extensive research, attending discovery days, talking to the various pet food franchises available and taking appropriate professional advice it was clear that with the quality of the products, customer service and their honesty and support Oscar stood out.
How did you raise the finance?
Mostly from my redundancy pay.
What training and support did you receive initially and ongoing?
Initially attended a 2 week in-house course with other new starters and then 5 days field training with an experienced franchisee. Support is constantly available from head office and the other franchisees who are always willing to offer help and advice where needed.
What is a typical day for you as an Oscar Pet Foods franchisee?
After walking my own dogs, it's back to load the van with that day's deliveries. Once back home the sales are recorded on the in-house system and its then time to check the diary to contact customers that will be running low on food to get a delivery booked in to ensure they do not run out and follow up new leads picked up from shows or canvassing.
In between the normal day to day tasks it's a case of building contacts with local businesses such as dog walkers, groomers and rescue homes to help build brand awareness and to help each others local business grow.
What challenges have you faced?
As I've started my franchise in a greenfield site and as Oscar only sell directly through the franchise network or via their website one of the main challenges has been building brand awareness of what a high quality, nutritious food Oscar Pet Food is.
There's also been the challenges of going from being employed to self-employed and learning to do my own accounts/VAT return etc but again there is plenty of support available from within the Oscar network.
Has becoming a franchisee changed your life, if so how?
Absolutely. I'm able to combine work with my love of animals and have flexibility to choose the hours I work. I'm also no longer stuck behind a desk and love getting out and about meeting potential new customers and talking about their pets.
What is the most invaluable piece of advice you could give someone looking to buy their first franchise?
Do your research and ensure you choose a franchise that will continue to offer the ongoing support you will need especially in the early stages when you are building your business. Don't be afraid to speak to existing franchisees with differing experience to get their views on the pros & cons of the particular franchise.
In your opinion, what makes a successful franchisee?
Knowledge and belief in the products you are selling and providing an outstanding customer service.
What are your plans for the future?
Immediate plans are to continue to build my customer numbers and raise brand awareness in my areas. In the long term it would be nice if the business got to a point where my wife could give up her full time job to enable it to be a true family business.
Would you do it again?
Simple. Yes!
To find out more about the Oscar Pet Foods franchise opportunity click here
Interview with Steven and Estelle Sykes, Ovenclean, Barnsley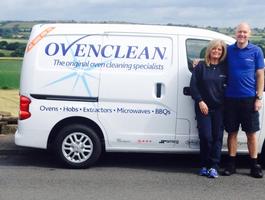 Name: Steven Sykes and Estelle Robertson
Location: Barnsley, South Yorkshire
Franchise: Ovenclean
Date launched the franchise: 1st June 2015
Tell us a bit about yourself and what you were doing prior to buying your Ovenclean franchise business?
Steven worked in international banking for 35 years and has both lived and worked in several countries around the globe, achieving Executive Director status before finally deciding to leave his post in 2015.
Estelle worked as a people manager in a sales & marketing environment for a high-street bank for many years, then moved in the last 10 years to become an Executive Assistant; she worked her way up the ranks and achieved a position supporting a Group Chairman and Group CEO of a leading healthcare company. She left to join the franchise full time in September 2015.
Why did you go down the franchise route? What made you choose oven cleaning industry? And why Ovenclean franchise?
The key reason for choosing a franchise was that of risk limitation. Ovenclean offered a proven business model, a way of operating that showed us evidence of a successful track record. We were looking for an opportunity to use our business expertise; we wanted to see if we could grow a business.
From a practical standpoint, we wanted a regular income but without the constrictions, demands and stresses of corporate life. All of these reasons played a role in the decision making process, but the primary one was that of a lower risk proposition.
Steven researched many franchise opportunities but narrowed down the search to oven cleaning, made particularly appealing when he found a local franchisee, with an existing business who wanted to sell.
We met with several oven cleaning franchise operations and also the owner of the local Ovenclean business - after lots of reflection, debating and further research, we decided Ovenclean were the company of choice, they felt right for us.
How did you raise the finance?
We were in the fortunate position of not having to raise finance to invest in the business but I know that Ovenclean in particular are keen to support new starters however, and with the various pricing options they offer there is plenty of scope for those who need a little extra help at the beginning of their venture.
What training and support did you receive initially and ongoing?
We're still learning in truth and I suspect that we will continue to do so, especially as and when new ovens emerge into the marketplace and new products come out that speed up or ease the process. I think it's also fair to say that we are forever evolving - that's probably the way we look at life too, so we firmly believe we will always be learning and picking up smarter, slicker ways of doing things.
The initial formal support however, consisted of 2 weeks intensive 'on-the-job' training; this was supervised by the franchise owner from whom we originally purchased the business. In that 2 weeks Steven learned how to clean ovens, saw the vast array of different door configurations, experienced the different ways to approach a clean depending on the state it was in, the make/model of oven, where it was cited in the home etc. The biggest learning lesson was that there was much much more involved in the process of cleaning an oven than one would ever have imagined!
The technical know-how was the focus of this on-the-job training, the customer service, sales & marketing, administration and book-keeping elements of running a business were already fortunately well-honed, given our previous working experience.
Ongoing support was, and is, received from Ovenclean HQ on request - the team are truly knowledgeable and extremely helpful; they are only ever a phone call away.
What challenges have you faced?
Lots and varied! We experienced a period of drought as any business start-up does, and there was a short time when the phone stopped ringing. We usually book between 2-3 weeks ahead, and we literally were booking jobs today for tomorrow. A very sobering and new experience for us, however our business hitherto had been regular, pretty busy, a constant roll of calls, e-mails and cleans. We identified that we had an issue immediately and got our thinking caps on – why? What could we do? Was something happening outside of our control? Did we need to look at a new revenue stream? What were we missing? Lots of questions, lots of soul-searching, lots of late nights and calls to HQ for help and to pick their brains too – was this usual, was anyone else in the franchise network experiencing a similar business dip?
Through our hard work, determination, and support from HQ we most certainly turned it around and believe it or not, ended the period in question on top. We had the best ever trading period since the business began largely due to prospecting for new business. We drew the conclusion that maybe the summer business dip was due to family holidays/school term breaks. Given this, we put thought into who else out there needed our services, someone who was not a single household but needed domestic cleans, fast. Our brainstorming resulted in 60 e-mails over the weekend to estate agents and student let companies, and after following them up over the next few days, a student let company explained they'd been let down badly by an oven cleaner and in fact, yes, they did need our help, and were we able to do between 40-60 cleans over the next 2 weeks? Bingo!
Has becoming an Ovenclean franchisee changed your life, if so how?
I'm not sure it's been a huge lifestyle change if I'm honest – we have always been highly committed to our work lives and as directors of our own franchise we still continue to be so.
The main difference owning a franchise has given us is the ability to control our own destiny – truly control it. If we want to be busy we can be, if we want to take a couple of days off, we can.
If we want to take the business in a certain direction we are incredibly swift, we don't need to take the idea through a huge chain of command, we simply discuss, agree and then…DO IT! That alone is incredibly empowering and is one thing that makes becoming a franchisee most certainly worthwhile.
What is the most invaluable piece of advice you could give someone looking to buy their first franchise?
Enter it with your eyes wide open knowing that you will get out of the business what you put in. If you follow the proven model that is laid out by Ovenclean, you will succeed. It's that simple.
BUT, know that if you deviate, if you have a 'can't be bothered' week and don't leaflet (the recommendation is c50 at every job), if you close off the business phone/e-mail account in favour of watching Coronation Street every night, if you don't get your telephone manner and 'patter' sorted when trying to convert leads, you will struggle.
It's not an easy option, but it's one of the most rewarding and satisfying things we have ever done. The business is there and the opportunity is waiting – if you are prepared to be dedicated and work hard.
In your opinion, what makes a successful franchisee?
We have been fortunate to mentor a handful of new franchisees, we've also shown potential franchisees what it's like; they've shadowed us for a day out on the road, in customers' homes. We can almost always tell who will take up the franchise and who will make it a real success.
The best ones have the softer skill-set (they're enthusiastic, keen to learn, physically fit, customer friendly, smart, personable) as well as the harder skill-set (business acumen, a basic commercial sense of what's right and do-able, organised, determined, methodical, task-focused). A combination of these attributes coupled with a 'can-do' approach is usually a good sign in a new franchisee. If they have an engineering slant and like taking things to pieces to see how they work, more the better – Steven is always being likened to an engineer when customers see him taking ranges and oven doors to pieces to clean, before re-assembly.
What are your plans for the future?
We both feel it's important to 'do our time' on the road and really experience what it's like month in, month out before we even consider scaling up and telling others what to do, but in time, we would definitely like to grow our business.
Our ambition is to be able to fill several diaries with cleans. We would recruit others to work with us (additional vans and oven cleaners), they would do the day-to-day work and we would take a step back from the more physical element of the job.
All in good time – we hope to embellish these plans through 2017 and beyond.
Would you do it again?
In a heartbeat!
To find out more about the Ovenclean franchise opportunity click here
Taking the leap from finance into senior care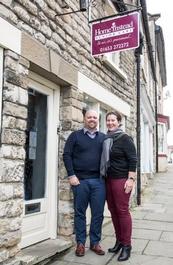 Name: Luke Norbury
Location: York
Franchise: Home Instead Senior Care
Date launched the franchise: March 2009
Tell us a bit about yourself and what you were doing prior to buying your Home Instead franchise business?
I had lived and worked in finance in London for most of my career – initially investment banking and then in commercial finance. After my wife and I had our first baby, I began to think about having more control over my time and my income. I had always wanted to run my own business and it was just a matter of time until I made the leap.
Why did you go down the franchise route? What made you choose the senior care franchise industry? And why Home Instead franchise?
I was making the decision at the time of the credit crunch, considering leaving a blue-chip employer and risking my own savings. Although I love dreaming up business ideas, when it came to it, I needed a proven concept. As well as looking for an industry with growth potential and "recession resistance",
I wanted to do something that I felt would be rewarding and have a sense of purpose. This led me to the care sector where there are several franchise options, but Home Instead Senior Care stood out as an organisation with an excellent, proven business model and just as importantly, an ethos that matched my own.
How did you raise the finance?
I funded the franchise purchase and start up with a combination of my own savings and a business loan. It was a straightforward process all in all.
What training and support did you receive initially and ongoing?
There was an initial "familiarisation" day and that was followed with a full week of training covering everything I needed to know to start and operate the business.
There is a lot to take in and it was an exciting time, but the follow up was just as important - like any other situation, it's when you actually leave the classroom and apply the learning in real life situations that you find you need to ask questions.
The Business Support team visited me regularly and were always at the end of the phone. Once I was more established the training continued and has been increasingly available to members of my team as the business has grown.
What challenges have you faced?
The flipside of the positives of running a business all about people is that it can be disappointing if someone lets you down or indeed if you let a client down. On the rare occasions this has happened, it's difficult not to take it too personally. I'm quite a creative person, so another challenge has been accepting that I don't need to reinvent the wheel.
I get plenty of opportunity to try out my own ideas in the business, but at the end of the day as a franchisee I am operating a business model that has been proven so sometimes I have to remind myself to make the most of the wealth of resources available to me!
Has becoming a franchisee changed your life, if so how?
My working life is very different now to 8 years ago. Ultimately I have the choice as to whether I am needed at the office or not. As it happens I work a fairly full week, but it makes a huge difference psychologically when that's your choice.
More recently as the business has reached targets we set, I have been able to review what I want to get out of the business and have chosen to spend a large part of the school holidays with my children, which has given me huge satisfaction. As a franchisee I am in control of my own destiny with the backup of a bigger network – it's the ideal balance for me.
What is the most invaluable piece of advice you could give someone looking to buy their first franchise?
Take the time to do in depth research about the franchise. Speak to as many existing franchisees as you can and understand how they feel about the business. As well as hearing their opinions you will build a picture of the organisation's culture which can make a massive difference to your success.
In your opinion, what makes a successful franchisee?
Someone who is a self-starter and motivated to succeed, but who recognises that the whole is greater than the sum of the parts – a good franchise network can offer huge value to its members.
What are your plans for the future?
I'm looking forward to continuing to work with my team to grow the business. The care sector is not without its challenges, but I'm confident that being part of a market-leading franchise network is going to help us turn challenges into opportunities.
Would you do it again?
Yes absolutely. There are things I would do differently along the way, but hindsight is a wonderful thing and in fact, learning from the mistakes I have made over the last 7 years puts me in a much stronger position now.
To find out more about the Home Instead Senor Care franchise opportunity click here
Interview with Clive Cowan, Huddersfield, Expense Reduction Analysts franchise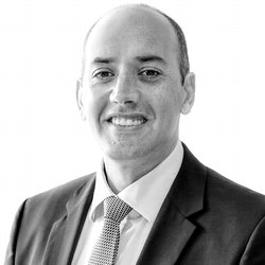 Name: Clive Cowan
Location: Huddersfield
Franchise: Expense Reduction Analysts
Date launched the franchise: Nov 2008
Tell us a bit about yourself and what you were doing prior to buying your Expense Reduction Analysts franchise business?
I was a Regional Sales Director for Monster the on-line recruitment company managing 3 sales teams and responsible for over 30 sales people.
Why did you go down the franchise route? What made you choose to look at franchises in the cost reduction industry? And why Expense Reduction Analysts franchise?
After leaving Monster I felt now was the right time to do something on my own. I'd always worked in big corporate businesses but I always had the desire to work for myself. I didn't have an idea for a business and buying an established business was expensive so I explored the franchise route.
I wanted a franchise that complemented my skill sets and sales into corporate businesses made the most sense. ERA offered what I was looking for.
How did you raise the finance?
Part self-funding, buy majority was via loan from Lloyds franchise team which I paid off within 18 months from joining ERA.
What training and support did you receive initially and ongoing?
The initial training was very good. You met a lot of the established franchisees and they were extremely helpful. ERA gave me all the tools to allow me to start the business.
What is a typical day for you as an Expense Reduction Analysts franchisee?
It's not too dissimilar to a normal day working in corporate life. Mon – Fri business hours but I decide where I go and who I see. I still have to set myself targets and goals but I don't have to answer to anyone. What I like is there are no conference calls justifying what I'm doing, I am completely judged on my own results.
What challenges have you faced?
Working for yourself is not easy but with ERA I have a team of people I work with every day so I don't feel alone. We have regional meetings, 4 national conferences and regular client meetings that I attend with other colleagues.
The biggest challenge is keeping everything moving forward. You can't take things easy or you see a direct drop in activity and revenue.
Has becoming an Expense Reduction Analysts franchisee changed your life, if so how?
I am much more relaxed that I was in corporate life. I have increased my income and I have more flexibility on how I use my time.
What is the most invaluable piece of advice you could give someone looking to buy their first franchise?
Listen to the experienced franchisees about how they made a success of their businesses. Work hard and maintain your activity or you will find it harder to keep a consistent level of business.
In your opinion, what makes a successful franchisee?
Hard work, flexibility and be prepared to listen to other franchisees around you.
What are your plans for the future?
I've been with ERA 8 years and the plans are to keep growing the business. I'm a long way from retiring so I've just got to keep going.
Would you do it again?
Yes I would. Like anything you do for 8 years it has its up's and down's but financially it's been a positive move and it has allowed me to be more flexible with my time. If I want to watch my boys play rugby on a Wednesday afternoon I only have to ask myself can I afford the time away from the business.
To find out more about the ERA franchise opportunity click here
Interview with Sharon Bradley, Cleanhome, York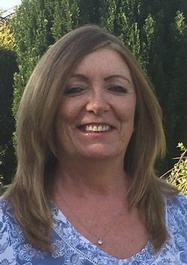 Name: Sharon Bradley
Location: Tollerton, York
Franchise: Cleanhome
Date launched the franchise: May 16th 2016
Tell us a bit about yourself and what you were doing prior to buying your Cleanhome franchise business?
We were living in Spain prior to buying the franchise. My husband works in the oil and gas industry and I was a housewife. Family issues meant we had to relocate back to the UK.
Why did you go down the franchise route? What made you choose a domestic cleaning franchise? And why Cleanhome?
We went down the franchise route because, even though it involves investment, we believe if you find the best business model your return on investment will be a lot quicker and you will build your business more quickly.
We chose the domestic cleaning industry as I used to manage 400 villas in the Middle East and was constantly looking for cleaners so I had some previous experience of what it would be like.
We chose Cleanhome based on their business model and their open, honest approach - and if I did want a cleaner for our home I would certainly use this type of service.
Cleanhome also has an excellent cloud based IT operational software package (Genesys) which is built by them and therefore unique to them - and that was a real attraction.
Due to the nature of the business model they use and because of Genesys, we plan to employ our daughter as a manager in the not so distant future and then I can sit back and just keep an eye on the business through Genesys
How did you raise the finance?
My husband provided the finance.
What training and support did you receive initially and ongoing?
Two day in depth training initially, and a visit to a client with another Franchisee. The training is ongoing, simply ask a question if you have a problem and you are provided with a solution. There are also two training days every year will all of the other franchisees where you can also learn from other people's experiences. You are also given an opportunity to provide input if you think the business model can be improved.
What is a typical day for you as a Cleanhome franchisee?
Business hours are 0900 -1700 hrs Monday to Friday. However, in your daily routine you have total control of your diary and you plan ahead of time when you will make appointments, whether it is visiting a client, a cleaner or a networking meeting. If you want to have a banking day, or even a day off, you can plan for it. As long as we have our telephones and our diary with us, because of Genesys, we can run our business from anywhere we can get an internet connection
What challenges have you faced?
Finding mature and reliable cleaners is the biggest constant challenge - and why there is a need for a business like ours.
Has becoming a franchisee changed your life, if so how?
Yes, as we can now see that we can build a family business to whatever level we decide. This is in line with our initial, hopeful expectations of our own business and the Cleanhome business model has enabled us to make that a reality
What is the most invaluable piece of advice you could give someone looking to buy their first franchise?
Do your homework and select a franchise which can add value to another person's life. Ensure that you believe that you can provide a solution to a problem. Only choose a franchise where the franchisor will answer all of your questions before you invest a penny. Do not rush into anything blindly and speak to existing franchises - of your choice - and see how they have found their business before you make the final commitment.
In your opinion, what makes a successful franchisee?
Be professional, honest and open. Deliver value for others. Be fully committed and follow the business model but also find ways where you can add more. If you encounter a problem find the answer quickly, learn by any mistakes, and appreciate what works for others may not work for you. Track what works for you and improve on it.
What are your plans for the future?
To continue to build the business to a level whereby we can employ our daughter as a manager.
Would you do it again?
We would not start again at the age we are now, but if we were younger - certainly we would. We have also recommended our franchise to friends as we totally believe in our business and we are very happy that we chose CleanHome to work with.
To find out more about the Cleanhome franchise opportunity click here
Why first impressions count…Exclusive interview with Nick Brook, TaxAssist Accountants, Huddersfield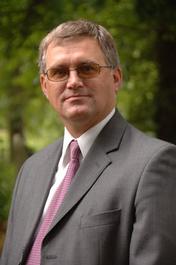 Name: Nick Brook
Location: Huddersfield and Barnsley
Franchise: TaxAssist Accountants
Date launched the franchise: August 2006
Tell us a bit about yourself and what you were doing prior to buying your TaxAssist Accountants franchise business?
I'd had 18 years' experience in business to business selling, primarily in the motor finance arena.
Why did you go down the franchise route? What made you choose an accountancy franchise? And why TaxAssist Accountants franchise?
I wanted to buy into an established business with a proven model. I'd always been in "white collar" work and therefore looked for a professional franchise associated with finance and banking. TaxAssist Accountants ticked all the boxes I required, and from the first phone call, were the most professional organisation I spoke to.
How did you raise the finance?
I had some of my own money to invest and supplemented this with a bank loan with my house as security.
What training and support did you receive initially and ongoing?
I attended an initial 6-week residential course, and ongoing training and support are provided by the TaxAssist Support Centre. This was particularly useful through the first year.
What is a typical day for you as a TaxAssist franchisee?
I'm not sure if any day is typical! I have 7 staff and two sites. I try and base myself at one office for the day and deal with matters as they arise. I don't prepare client accounts, however, I do check most of them. I conduct most of the client meetings, particularly new and potential clients. I also attend network meetings on a regular basis which take up about half a day a week.
What challenges have you faced?
As in any business, cash flow is the most important challenge, balancing income with expenses, particularly in the early days. Client acquisition has always been my main focus and it's important that this is continually kept up to ensure growth in the business. This was behind the move to open a second office in Barnsley. Dealing with staff is always interesting, however I have been blessed with some loyal, quality staff who endeavour to take pressure off me.
Has becoming a franchisee changed your life, if so how?
I have a lot more freedom in how I manage my life. I can take several holidays a year, mainly due to my staff and have a better work life balance.
What is the most invaluable piece of advice you could give someone looking to buy their first franchise?
Make sure the finances are in place to be able to live in the first year.
In your opinion, what makes a successful franchisee?
Somebody who sticks to the tried and tested business model and who is willing to take advice.
What are your plans for the future?
Continue steady growth in Huddersfield, move Barnsley to a shop front within 18 months.
Would you do it again?
Yes, without doubt!
To find out more about the TaxAssist franchise opportunity click here
Interview with Stuart Johnson, ActionCoach franchisee, North Yorkshire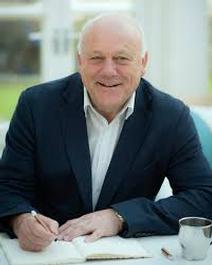 Name: Stuart Johnson
Location: Yorkshire
Franchise: ActionCOACH
Date launched the franchise: April 2007
Tell us a bit about yourself and what you were doing prior to buying a franchise business?
I worked for 20 years in corporate life, running divisions of multi-national companies including Philips Electronics and Mayne Nickless Group. I have run UK subsidiary companies in Portugal, France and Germany. I have also started and run four businesses of my own including my ActionCOACH franchise for the last 10 years.
Why did you go down the franchise route? What made you choose your industry? And why your franchise?
I have always been a people person, running teams of sales, marketing and service organisations. I thought it would be great to be able to help others and give them the help and support that I had enjoyed during my career to date. Having carried out a couple of months of due diligence, ActionCOACH were head and shoulders the best in the market. They had a great toolkit and a team of abundant coaches across the world.
How did you raise the finance?
From savings and partial borrowing.
What training and support did you receive initially and ongoing?
My initial training was 10 days in Las Vegas with 16 other coaches from Australia, Portugal, France, USA and UK. It was very intensive and the trainers were excellent.
What is a typical day for you as a franchisee?
I prepare my coaching materials, coach my clients at my premises or theirs, spend time marketing events, answering emails and, importantly, I allow time for learning new things.
What challenges have you faced?
Learning the necessary coaching skills to educate rather than just provide the solution. There is so much to learn and keep up-to-date on your own knowledge. In the early days, it was difficult to believe I could help others to the level that I have now managed to reach.
Has becoming a franchisee changed your life, if so how?
It is extremely rewarding to help business owners achieve their dreams and goals - to show them how to get their time back and spend it with their families and friends, rather than spending it at work.
What is the most invaluable piece of advice you could give someone looking to buy their first franchise?
Be clear about what it is that you want to do and why you want to do it. Talk to as many franchisees as you can and ask in-depth questions until you are satisfied. Put a conservative budget together making sure you have enough working capital and allow sufficient time to get paying clients – cash flow is everything.
In your opinion, what makes a successful franchisee?
Difficult question to answer!! Hard working, open minded, willing to learn and must enjoy being around people. They must have a clear vision for their future.
What are your plans for the future?
I have been coaching for 10 years, have a number of excellent clients, and thoroughly enjoy what I do. I will try to slow down a bit over the next couple of years, see more of my family and grandson, and play more golf!
Would you do it again?
Yes, without hesitation. It is the most rewarding and satisfying role and you meet so many great people along the way.
To find out more about the ActionCOACH franchise opportunity click here
Going places with a World Options franchise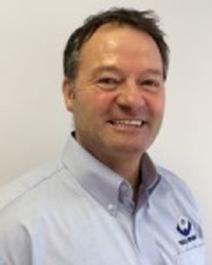 Franchisee: Philippe Lopez
Territory: Wakefield
Franchise: World Options

Philippe has held his World Options franchise for a year now, and with over 100 customers already, his business is still growing fast.

Frenchman Philippe originally came to England to learn the language, but after meeting his wife he stayed. His English is excellent, but much to the amusement of his customers, the one word that he still has problems with is unfortunately 'world'! His background is in the Events Management business, but the long hours eventually persuaded him to look for something else; something that would bring in a healthy income, involved customer interaction and would mean more time to spend with his family.

Having looked at a few franchises, Philippe chose World Options. He likes the almost family feel of the company and was won over at his first meeting with them. They didn't oversell the franchise, but Philippe knew straight away that he could make it work. World Options has been behind him the whole way, with help, advice and support; something that Philippe has been very grateful for.

His first year with World Options has been one of hard work, but Philippe can see a time very soon when his extensive customer base will almost run itself, giving him the family time he is looking forward to. That's the joy of World Options; the software tool Portal is so effective and ingenious that not only does it make his business simple to run, Philippe's customers love it too.

Philippe is one of those people who is not scared to knock on doors. He works hard knowing that his efforts alone will reap the benefits. He is a real 'people person' who loves to talk and goes that extra length for his customers. He has even driven packages to Manchester Airport himself when a pick-up failed, and once drove to what he refers to as 'the middle of nowhere' to deliver all-important supplies to a farmer. Losing money on the extras like this is not as important to Philippe as the customer care he considers essential to his franchise.

The UK Postal and Courier Activities industry is now worth over £25.5 billion. Philippe knows that World Options has a massive customer base to infiltrate, and with the Portal saving customers both time and money, he is very confident that his franchise will be extremely successful and give him the job satisfaction, performance buzz, a great income and the working hours he is looking for.
"It was the right business opportunity to help me to achieve my personal and business goals!"
In March this year, Nick Rennison, who lives near Sheffield, joined Tim Latham's existing Auditel business, mainly in the Midlands and Yorkshire areas. Nick's background was in Project Management. He is a practitioner of PRINCE2, the widely recognised project management award, which embodies established and proven best practice.

Nick's previous career embraced successful changes in organisations involving marine engineering, insurance, motor finance, manufacturing and banking. He had also worked with RAC plc / Auto Windscreens Ltd for six years, where he delivered huge savings. Nick was keen to join Tim's practice. He knew that it had a proven business model suited to his skill set. "It was the right business opportunity to help me to achieve my personal and business goals."

Asked about the training, Nick said: "Fantastic. I enjoyed it and learned so much. It was incredibly helpful and really appreciated. Thank you all!"

Nick said that his background as an experienced Project Manager runs parallel to that of the work of Auditel. "Alongside senior management, I led projects in Operations, IT, Customer Services, Contact Centres and Financial Services, through every area of cost management, to deliver benefits and improve the bottom line."

Sheffield-based Tim Latham joined Auditel in June 2009 and recently renewed his 5-year Franchise Agreement. His background includes a BSc in Management Science and a Master's degree in Business Administration.

Tim recalls: "Before becoming an Auditel Consultant, I worked for various automotive manufacturers in a number of key executive roles. This gave me a broad range of management experience and an in-depth knowledge of how to identify opportunities and develop innovative solutions for organisations. Just as importantly, it also gave me a deep understanding of the value of successfully delivering and implementing those solutions to ensure that their benefits were realised.

"Since becoming an Auditel consultant, I have built on these experiences to deliver significant savings and valuable management resource to businesses in various areas and sectors. These included fixed and mobile telecommunications and energy and covered manufacturing, IT solutions and data management."

Matt Sidwell, Auditel's UK and Ireland's Network Development Director, comments: "We have over 30 similar partnerships to that of Tim and Nick's, in the Auditel network. Some work from home, as do many of our Affiliates, while others have taken offices and engaged employees. There are many opportunities now available for owning an Auditel business. It also includes different methods of payment from a share of the savings, to retainers, daily rates or fixed fees.

"Recently, The Institute of Financial Accountants, one of Auditel's clients, reported: 'The industry knowledge Auditel has is excellent and has led to opportunities being identified for solutions that previously without your assistance, we could not have considered. I hope that we will be able to increase awareness of Auditel among our members as I believe your service could be very beneficial to them, as well as to their clients in the future'.

"If you are seeking a career change and the chance to build a scalable business, come to one of our free Discovery Seminars. You can meet our friendly Franchise Support Team and ask as many questions as you like. Discover for yourself if Auditel is the right business opportunity for you. We shall be pleased to meet you!"

About Auditel: Established in 1994, Auditel is the UK and Ireland's favourite cost management franchise opportunity with over 200 franchisees. Auditel Affiliates renew their franchises after 5, 10 and now 15 years due to consistently achieving their financial goals and quality of life. In 2012, Auditel was the Winner of the bfa HSBC Franchisor of the Year Award for Outstanding Franchisee Support and Finalists over the last 5 years in the Franchise Marketing Awards for Best Marketing Support and Best Website.
Former Head of Retirement at Aviva launches Premier Sport franchise business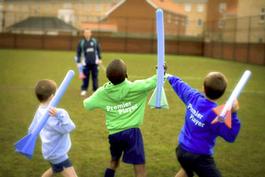 Darren Dicks, the former head of retirement at global insurance giant Aviva, has embarked on an exciting new career in sport by establishing his own professional coaching company under the wing of Premier Sport, the UK's leading sports coaching organisation for children and young people.
For Darren, who helped spearhead Aviva's move into the fixed-term annuity market, the decision to start his own business represents a significant career change. Darren said: "When I was made redundant it was obviously a big shock but it gave me the ideal opportunity to do something different as a career and as a business. I had previously been involved in coaching children's football on a voluntary basis and really enjoyed it.
"Premier Sport is the leading company in this field and the training we have received means that we're now qualified to coach dozens of sports and provide curricular time coaching in PE lessons."
Premier Sport is dedicated to providing innovative sports coaching that helps children to live an active, healthy, fit life and coaches more than 150,000 children every week across the country. Darren hopes to channel his passion for sport into his new business venture and bring a wealth of sporting opportunities to local children in schools and the wider community.
Darren, who lives in Riccall, will be working across Harrogate, Selby and York, offering PE coaching both in and out of school hours as well as holiday camps, before school, lunch and after school clubs with his team of coaches in up to 21 different sports under the Premier Sport banner.
Darren is passionate about creating sporting opportunities for children and has even ringfenced some of his redundancy payment to provide free access to the Golden Mile for schools in his region.
The Golden Mile is a major initiative to improve the health and fitness of the nation's children by encouraging them to walk, jog or run 50 miles during the academic year. A dedicated website, golden-mile.org, allows teachers, parents and pupils to monitor the progress of each participant through easy to understand graphs and features a reward system that promotes attainment and progression. The Golden Mile is endorsed by the Dame Kelly Holmes Legacy Trust and Olympic gold medallist Duncan Goodhew, MBE.
Commenting about his investment in the Golden Mile, Darren said: "It seemed the right thing to do to ensure participation in sport increases after the Great British summer of sport. My passion for encouraging children to get active can be achieved on a large scale through the Golden Mile and I want as many children in my area to benefit as possible."
Darren is working closely with a number of schools to develop activities for children in Harrogate, Selby and York.
Auditel franchisee runs the Bupa Great North Run for Yorkshire Air Ambulance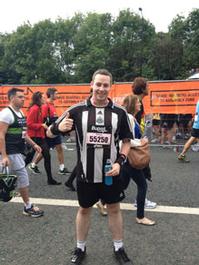 The Bupa Great North Run is the second largest half marathon – 13.1 miles - in the world, taking place annually each September. Participants run between Newcastle upon Tyne and South Shields. The run was devised by former Olympic 10,000 metre bronze medallist and BBC Sport commentator Brendan Foster.
The first Great North Run was staged on 28th June 1981, when 12,000 runners participated. By 2011, the number of participants had risen to 54,000. For the first year it was advertised as a local fun run; nearly thirty years on, it has become one of the biggest running events in the world, and the biggest in the UK.
Ilkley- based Auditel Cost Management Specialist Paul Wilkes, 24, decided to run this year on 16th September, aiming to raise £500 for Yorkshire Air Ambulance. Paul says: "I had no previous running experience when I entered. The first run I went on was 1.6miles and I was destroyed! However, I figured I'd get more donations if I did something I didn't want to do, so I have been training since February to conquer the Great North Run. Anyone who has ever shared a football pitch with me will know that I used to struggle to run for thirteen minutes, let alone the thirteen miles from Newcastle to South Shields!
"In October 2009, Warwickshire & Northamptonshire Air Ambulance saved my uncle Myk's life when he fell off a roof. Subsequently, I joined him on a 13 mile charity walk in 2010 when he had recovered. This inspired me and I wanted to do something to raise some money for the Air Ambulance in my own region. Their work to help save lives is entirely paid for by charitable donations. To keep their helicopters in the air £7,200 per day is needed. Since their launch in 2000, they have flown over 4,300 patients directly to hospitals across the region. I was astonished to find out that somehow such a crucial lifesaving service gets no government funding."
"The day before the race I passed my fundraising target of £500. I was delighted and knew this would spur me on to do well. I was so grateful to everyone for helping sponsor Yorkshire Air Ambulance. In my training, I had been running at ten minutes per mile so I was aiming to finish the 13.1mile course in 2 hours 11 minutes.
When I started, I realised this would be hard, as dodging through the congested crowds to keep up my pace was taking its toll. However, I powered through, stayed dedicated and finished it in a personal best time of 2 hours 5 minutes 51 seconds. To date I have raised over £750."
Visit http://www.justgiving.com/paulwilkes/ to donate, the page will remain open for donations until 16th December 2012.
About Auditel


Established in 1994, Auditel is the UK and Ireland's largest and fastest growing cost, purchase and supplier management franchise opportunity, with a network of over two hundred highly-skilled specialists. Since 2005, the number of franchisees has grown by 175%. Auditel Affiliates renew their franchises after 5, 10 and now 15 years due to consistently achieving their financial goals. Their higher earners enjoy an income of over £200k.
Returning to Recognition Express franchise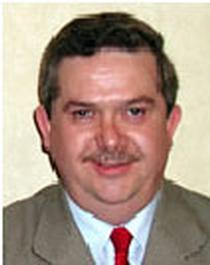 Name: Steve Sykes
Franchise Territory: West Yorkshire
Previous Job: Managing Director
Steve Sykes, 52, has returned to Recognition Express to take over the West Yorkshire franchise after leaving the network in 2008 to run a slimming franchise.
"I didn't ever want to leave Recognition Express, because I like the business and I get on very well with the franchisor, but somebody made me an offer I couldn't refuse! Being the franchisor, rather than the franchisee, was a very interesting and valuable experience, but I'm glad to be back where I belong."
Originally, Steve came to Recognition Express in 2002 when he set up the Crewe franchise. He was so successful that he bought a second territory, the Wirral, five years later.
Steve has been married to Karen for 30 years and they have three children; Stuart (26), James (22) and Jennifer (21).
What was your career prior to Recognition Express?
Born and bred in Cheshire, Steve started his career in retail management, with a management-training course at the Cooperative Wholesale Society. He then moved onto other high street retailers until realising that "there was a big world out there and I wanted to be part of it. I was bored of being in the same place day after day."
From retail Steve moved to the signage sector, where he stayed for 10 years, working in a B2B environment providing equipment and sign products to the leisure and hotel sector.
"I did quite a bit of travelling, saw the world and worked very long hours, but somebody else was benefitting from my hard work, and I always knew I wanted to work for myself one day."

Why franchising?
"I came across Recognition Express when I visited the National Franchising Exhibition at the NEC. I felt an affinity with the nature of the business having been involved in the signage sector. I like the idea of actually selling products rather than information and I liked the quality and range of goods on offer. I could see that there was a huge market place."
"From a practical viewpoint I was looking for a business I could operate from home as I didn't want to take on a huge overhead. Another unique selling point of Recognition Express is that it has manufacturing capability locally through its own in-house production facility, plus nationally and internationally. This means we have the flexibility and capacity to copy with any size of order."
How did you find your way back to being a Recognition Express Franchise Owner?
"I stayed in touch with the franchisor, Nigel Toplis, and he knew that I'd been made redundant. There was a re-sale opportunity, he approached me to see if I was interested, and I was."
"This time around the challenge is different. It's not a virgin territory and I've had to hit the ground running as it's a busy franchise. You can't hit 'pause' whilst you find your feet!"
What are the characteristics of running a B2B franchise?
"You need confidence to sit in front of people and promote your business. It's not all about price and is more about building client relationships. Most people prefer to know whom they are buying from and what they are buying. Reliability, meeting deadlines, is very important in this sector. You can't afford to let people down. Accuracy and attention to detail is key, because there are no grey areas. It's either right or it's wrong."
What are your future plans for the business?
"My ideal would be to develop this into a family business. My eldest son, Stuart, is interested in getting involved on the sales side and developing the territory."
"I've taken on a 30 year old, established business and my target is to cross-sell a wider range of products to existing customers as well as develop new business."
Finding fulfillment with Recognition Express franchise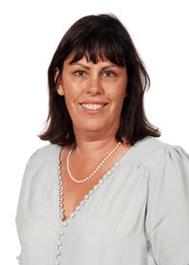 Name: Jan Chidley
Franchise Territory:
Hull & East Riding
Previous Job:
Full time mum
Jan Chidley, 45, was born in New Zealand and first came to England at the age of 21 for a working holiday.
Jan did a multitude of jobs, including banking, working as a nanny and a credit controller, before meeting her husband Chris and starting a family. Jan and Chris have twins, Sam and Sophie who are at University, and Holly who is almost 16. Having been a full-time mum providing stability for the children whilst they travelled the world with Chris's job, Jan decided in June 2008 that it was now her time and set up Recognition Express Hull and East Riding. Although Jan is the sole franchisee, husband Chris has been a big support along with the head office staff.
What attracted you to franchising?
"I had a business back in New Zealand with my father, growing apples. We sold it and I decided that I wanted to do something in the UK now that my family are nearly all grown up. I like the idea of doing something that is my own business but where I am supported.
"My husband, Chris, is the CEO of a large nationwide franchise, Driver Hire, and I could see the benefits of being a part of a franchise. There is a list of support needed when starting a new business, and on a day to day basis it is good to know you can pick up the phone and there will be help at the end of the line."
What was it about Recognition Express that attracted you?
"Nigel Toplis and the team are very supportive, there is a wide range of good quality products and hence a broad range of potential customers, and the business model is sound."
"My husband Chris was aware of Recognition Express and had met Nigel on several occasions. We both felt that Recognition Express was the right sort of business for me."
What advice would you give to other women thinking of starting their own business?
"It is hard work, with a lot of commitment required, but if you get it right it is extremely satisfying. It is all about meeting people on a regular basis, forming good relationships and being able to deliver the end product."
"Having my own business gives me flexibility around my home life, however it is important to remain focused on the business and to continue to put in the time required to keep things on the up."
"It is not a hobby."
Would you recommend franchising to other women?
"I would recommend franchising to other women. Whilst you have to do your homework before signing on the dotted line you should be buying into a proven business model. For busy women this can be an appealing option."
Starting a new venture with Tumble Tots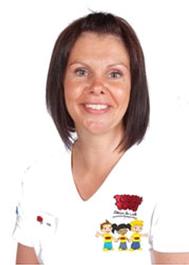 My husband Lee and I bought Tumble Tots because we wanted a new venture and as I'd previously worked with children at a Health Club, I wanted to do more. The challenge is great but very rewarding! My days go SO fast now and we see the best of every child. I get parents that come in complaining about their jobs, and think to myself 'this is work', it's really not like a job.
Being my own boss gives me the freedom to put my stamp on the business, I have a great team and we all work together really well. We do parties at Summer and Christmas which are always full, sponsored events, colouring competitions... the list goes on.
Signs Express franchise supports R.A.O.B Harmony Lodge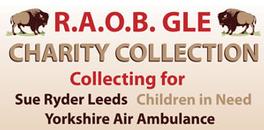 Signs Express (Leeds) has shown its support by supplying a banner free of charge to the R.A.O.B Harmony Lodge who collect on the behalf of charities such as Sue Ryder (Leeds), Children in Need and the Yorkshire Air Ambulance.
Steven Driffield, R.A.O.B Harmony Lodge commented on the work completed by Signs Express (Leeds); "On behalf of the brethren of the harmony lodge 2510, I would like to express the thanks of everyone concerned following your very generous gift in producing a banner in order to assist us with our charity fund raising efforts. Your generosity in this matter is very greatly appreciated by all concerned. The total amount of money already raised in aid of the charities stands at over £4000, and the banner you have kindly produced will enable us to bring more vividly to people's attention the causes we are actively working to raise money for."
Signs Express (Leeds) centre owner Dave Nurse said: "It's important to try and help the local community where we can, so with such a worth while charity we were only too happy to help when Steven contacted us last month".
As part of the UK and Ireland's leading signs and graphics company, Signs Express (Leeds) provides a complete design, manufacture and installation service for all forms of signage including interior/exterior signs, vehicle graphics, exhibition and display products, window graphics and health and safety signage for businesses in Leeds and surrounding areas.
Chemex franchise service help business with health and safety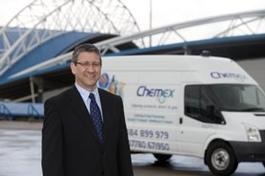 A new service is being launched by a Yorkshire businessman to prevent local businesses falling foul of ever tightening health and safety rules.
David Sidwell is providing consultancy, training and hygiene solutions to nursing homes, leisure centres, sports clubs, restaurants, pubs, and hotels in the Huddersfield and Halifax area. With more than 30 years experience in sales management, dealing with national supermarket chains and other companies that are household names, David knows the importance of customer service.
"The quality of the products is first-rate, they are market leaders – tried and tested," said David whose business is based in Knowl Road, Mirfield. After thoroughly researching the franchise market, David selected Chemex as a result of its reputation for products that weren't just highly-effective but recession-proof too. "We sell necessities not luxuries and therefore they are better suited to riding out the downturn," said David.
No looking back with Trophy Pet Foods franchise
Jane & Adrian Wilkinson, Trophy Pet Foods Doncaster
We are Jane & Adrian Wilkinson and together we make Trophy Doncaster. Jane has a full time job as a Credit Manager but supports Adrian with Trophy most weekends. We work supporting and providing nutritional advice with two dog trainers at a weekly class. Both trainers feed their own dogs Trophy and believe in the product. One of the trainers has qualified with his dog Anya for the IFR's or The Word Rottweiler Championships in September 2010. We will be there in Denmark with our two dogs Molly and Chance.
We came to Trophy, simply because our English Springer, Molly developed wet eczema. She had just been re-homed with us from Dogs Trust Leeds, as was Chance. After talking to Sue Reid on the telephone we tried Molly on Trophy Premium Maintenance. Within a few weeks her condition had much improved & the eczema has never returned. At the same time Adrian was looking for a change in careers. We took the plunge with Trophy and haven't looked back since.
Adrian came to Trophy from a General Manager position in the glass industry. When we both came to start Trophy Doncaster neither of us had any selling experience. That is something that isn't required. The product almost sells its self. Compared with other products on the market Trophy has to be one of the best. What does help is a love of animals and meeting people and being able to chat to them.
Adrian does the deliveries and promotes the business. As part of the promotion he currently does a monthly radio show on local independent radio with a Dog Psychologist. They have a one hour slot on the afternoon show and between them they answer behavioural and nutritional questions. This promotes the business well and better still it's free advertising. We are involved with a local Flyball team, feeding their team dogs and supporting them at their tournaments.
We are always on hand to answer any customer questions about their pets. We make ourselves available both on week days and at weekends. To us this is not just a business it's a way of life. The rewards come from how much you put in. After eighteen months we now have 200+ returning customers. We took the decision very early that we would concentrate our sales and marketing on the Premium and Holistic Range. We sell very little of the Lifestyle Range. This has worked well as these customers tend to remain loyal and enjoy the benefits of the service we provide.
If you would like details of how we do things we would gladly help. We only have one regret and that is we should have done it sooner. We couldn't be more pleased with our decision.
Signs Express franchise recruits in Yorkshire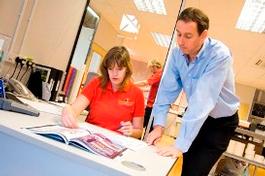 Franchise business opportunities act as much safer option when starting in business and this is especially the case when looking at buying an existing franchise business as a resale option.
Through buying an already established business, the new owner will gain a distinct advantage as the business is already up and running with an existing customer base. There are no headaches over finding a production unit to base the business, plus the centre is already fitted out with the required equipment and furniture; so no waiting around for suppliers and no need to waste time organising the layout, it's already been done. The staff are even already in place and fully trained, therefore cutting out the time recruiting in the area and providing the business owner with the knowledge of the centre as it currently stands. This means that as soon as the franchise owner is in, he can start trading and continue generating profit from day one.
As a rewarding Signs Express in Yorkshire there are huge benefits within the area. Economically diverse with strong transport links, this Yorkshire location is particularly focused on the service industries including public sector employment, health, education, finance,
information technology (IT) and
tourism
, and is currently experiencing vibrant growth amongst its existing business community which increases scope for business in Yorkshire in the future. The existing business which has been operational since 1994, has an excellent reputation amongst its established customer base and receives a substantial amount of repeat business within the Yorkshire area.
With over 80 centres nationwide and 20 years of experience under its belt, Signs Express business opportunities are growing as more franchisees reach retirement. There are many business owners who joined Signs Express having worked for years in various industries and who were looking for security as they reach retirement age. This means that now, some years later, they have reached their potential and are set to retire and enjoy the money that they have earned through their own hard work over the years.
The key to starting in business and in particular buying an existing franchise is its distribution channel. The franchise has built up an enviable customer base as a result of time and experience, meaning the customers would already be there and at the new business owner's disposal. The same goes for suppliers. Signs Express has its own preferred list of suppliers and in a resale situation these relationships have already been made with the centre and therefore any problems already ironed out.
As a management franchise, prospective franchisees require no industry experience as full training is provided. Your skills will be based on your own management and sales experience and your ability to lead a team. Ongoing support is available from sales and marketing, accounts, IT, HR, operations and technical as well as initial training to learn more about technical aspects and business techniques.
For more franchise information on the Signs Express Yorkshire business opportunity or in any other franchise locations across the UK, please contact us on 0800 731 2255 or visit
www.signsexpress.co.uk/franchise
.
Awards backdrop was a real star with Signs Express franchise!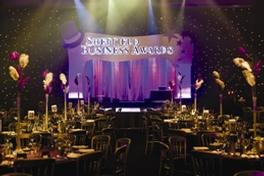 The Sheffield Business Awards were buzzing with excitement thanks to a custom designed awards stage backdrop created by Signs Express (Sheffield North).
The leading sign maker, based in Rotherham, was commissioned by Gordon Audio Visual, the Event Production company who managed the event hosted by the Sheffield Chamber of Commerce and industry which took place on 3rd December.
With just a month lead-time, Signs Express took Gordon AV's concept and set about designing an impressive stage set which accommodated the required lighting rig and set the scene for the prestigious awards ceremony.
With approval from the award organisers, Signs Express selected a hard wearing but lightweight material to form the backdrop which spanned over 6.5m long and 4m high.
Covering the backdrop in a silver gemstone diamond effect vinyl, the background was then dressed with a "Top Hat" approximately 1.8m square. A series of "Stars" wrapped in purple vinyl were also added to the backdrop along with a series of stars extending outwards and mounted on a piece of curved clear acrylic – which was invisible during the show, giving a mysterious and eye-catching finish and fulfilled the organisers request for an invisible appearance.
The text 'Sheffield Business Awards' was created using moulded purple acrylic letters with internally mounted white LED illumination to give the desired halo effect, setting the stage for the prestigious awards.
Commenting on the project, centre owner Steve Morris said: "Safety is our number one priority when working on a project like this and so we ensured the structure would be very robust as well as visually appealing. It was a challenging project but one which we thoroughly enjoyed, especially being a local business ourselves. We wanted the awards to have a great impact in the community and this was certainly achieved with the stunning finished result.
Our staff did a great job, hand cutting the shapes and outline for the backdrop which formed the original concept of the design. The stage set was taken to the venue in sections and assembled until the rig was in position to be gradually raised upwards. Much of the assembly work and final design modifications had to take place on site because the stage set had to fit the supplied lighting rig and once the final finishing touches were added, we were all eager to see the audience's reaction. We were certainly not disappointed."
The awards recognised several key local businesses including engineering specialists DavyMarkham who received 3 awards and Sheffield United who were recognised for their work in the community.
Signs Express provides a wide range of signs and graphics products including interior and exterior signs, vehicle graphics, banners, exhibition displays and labels and stickers.
Signs are so promising for Fastsigns franchise trio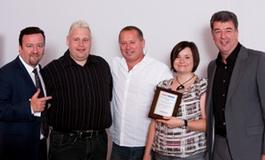 Champagne corks were popping at FASTSIGNS® York when the company won an award less than two years after going into business.
Matthew and Kirsty Wilson, and Carl Smith opened FASTSIGNS York in August 2007 in Boroughbridge Road, York. They were previously in the pub and restaurant business.
Now they have won the FASTSIGNS award for Newcomer of the Year at the company's UK National Convention and Awards Dinner.
FASTSIGNS offers a full range of custom signs and graphic products to businesses, including banners, posters and exterior and interior signage.
Matthew, Kirsty and Carl are overjoyed to be top of their game.
"We love running our own business and it's great to be recognised – it was a big surprise to win an award," said Matthew.
"We've been going two years now and everything's ticking along well. We beat our sales target in our second year, despite the recession. And we're looking at moving to bigger premises already."
Matthew thanked the FASTSIGNS 'family' for helping them to succeed: "We've got a FASTSIGNS online forum, and whenever we hit a problem, there's always someone in the company who offers help," he said.
The trio received their trophy at a glittering awards ceremony in Oxford, where FASTSIGNS' UK Managing Director Garth Allison had nothing but praise for the York team.
"They've done really well, and have grown sales significantly in the last 12 months. We're very proud to have them in the FASTSIGNS family," said Garth.
Proving that the franchise system works with Driver Hire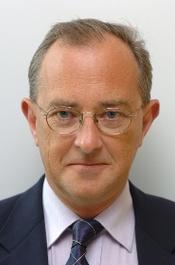 John Fraser purchased Driver Hire's Hull franchise from its previous owners in December 2006. An accountant by profession, the majority of John's career was spent managing farm estates on behalf of large organisations – including the Castle Howard estate in North Yorkshire, made famous in TV's 'Brideshead Revisited'. He made the decision to start out in business by himself and when the opportunity arose to become a Driver Hire franchisee, John grasped it with both hands.
Says John Warren, Driver Hire's Franchise Sales Director, " Although John took over an established territory it was one that had seen little growth for several years. He didn't waste any time in transforming it. His first step was to relocate the business into new and larger premise and he then began a concentrated sales and recruitment programme."
The results were outstanding – in John's first year at the helm, year-on-year sales grew by 68% and the Hull franchise won Driver Hire's Gold Award for sales revenue at their Annual Conference. Then in 2008 one of his drivers, Colin Ramsden, won the Recruitment & Employment Confederation's 'One in a Million' award, making him the UK's top temporary worker. This achievement speaks volumes about the quality of John's business and reflects well on the whole of the Driver Hire network.
"There's no doubt that franchising reduces the risk element of self employment," says John. "You're buying a business with a proven recipe for success and there's a network of other franchisees to talk to before you make the decision to buy and once you're running your franchise. Driver Hire provided all the support they promised. In fact I don't think I've fully utilised all of it."
Driver Hire's Franchise Re-sales Director, John Warren adds, "Self-motivation, energy and enthusiasm coupled with sound commercial judgment and the support provided by the franchisor have really paid dividends in Hull. I'm confident that the Hull franchise will continue to go from strength to strength."
Rapid growth with Belvoir franchise
Office: Sheffield
Office owner: Rick Flay
Date Launched: May 2006
Rick Flay, who has a sales and marketing background and is a former police officer, returned to the UK with his family in early 2006 after living in Australia for 13 years.
During his time in Australia Rick had run his own property company and once home in the UK began looking for a new self-employed opportunity that would enable him to use his knowledge and expertise of the property market. He also wanted extremely rapid growth and believed this could only be achieved by being part of a national organisation with an established brand.
Rick researched franchising, taking a particular interest in estate agency and property management. He and his wife, Val, a marketing professional, first discovered Belvoir in a franchise magazine and went on to commit to Belvoir because it specialized in the lettings market and is the UK's leading specialist property lettings brand, with the best mature network, providing the fastest opportunity for growth.
Rick says: "I have always had a keen interest in property. Franchising offered the speed to market which would have been impossible to achieve as a sole trader."
Within five months from initial enquiry Rick completed his induction training and set up a Belvoir franchise in a serviced office. Wife, Val, joined him to handle the property management side of the business and they soon outgrew their premises. Within months they moved to a shop in the busy city centre.
Belvoir Sheffield has proved to be an undisputed success in an area with a strong lettings reputation. Rick's achievement was officially recognised at the Belvoir National Conference when he won the coveted New Franchisee of the Year award after just eight months of trading. One year later Rick won Silver Award for Franchisee of the Year at the 2008 National Conference, and is now hot on the heels of Terry Lucking from Belvoir Peterborough who scooped the Gold award.
Rick looks forward to successfully developing his company and in 2008 opened a second office in Chesterfield.
Variety at Servicemaster franchise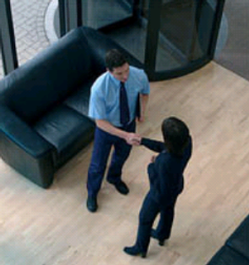 Richard Mason

ServiceMaster Franchise

Leeds, Dewsbury & York

I have been running my ServiceMaster franchise almost a year now, initially buying two Leeds areas from a retiring licensee and since then adding the Dewsbury area and part of the York area from other licensees.
Before ServiceMaster I was involved in insurance building restoration work with another Franchisor but what attracted me to ServiceMaster was their reputation within the insurance industry and the fact that they had contracts with major players in the industry which guaranteed a supply of work from day one without any advertising by me (in stark contrast to my previous franchise). I purchased the Leeds business after seeing an advertisement in the local paper, and knowing the commercial potential of Leeds, was immediately interested. The carpet/upholstery cleaning side of the business is showing steady growth now, although this was starting from zero, as my predecessor had not traded for about a year.
From day one I employed a technician, who handles the majority of the appointments and the carpet and upholstery cleaning, I have recently purchased a second van for my own use, and do a number of the insurance jobs myself now we have the bigger area. I also get involved when on larger jobs, which need two operatives, such as the carpet cleaning contracts obtained centrally by ServiceMaster Ltd, or when we have major fire and flood work as happened frequently over the past summer. I have also started to employ on a part time basis a lady who comes in to help with the administrative side of the business.
Both my technician and I enjoy the work, partly because of the variety, never two days the same, never two jobs the same. Added to this is the flexibility, if either of us needs a day off or to finish early for some reason, the other will cover any calls that come up. It has been exceedingly rewarding (and I don't mean just financially) with the flood work over the summer, helping clients who have been badly hit by floods, taking charge of the work when clients were almost too shocked to know what to do next. Many of these people we have come to know well and have become friends as well as clients.
Both my technician and I attended a two week training academy at SM head office in Leicester before starting trading and return from time to time for various training courses. In addition to this, any problems we encounter (and there is always something new and potentially problematic) we have technical help and support at the end of a telephone line day or night. Regional meetings afford us an opportunity to meet our neighbouring licensees, all of whom we get on well with. Indeed, we have worked together on some larger jobs at times
In conclusion, I am very satisfied with my business and the way it has progressed in one year, and would recommend it to anyone who is considering investing in a ServiceMaster franchise
Franchise Road show arrives in Leeds…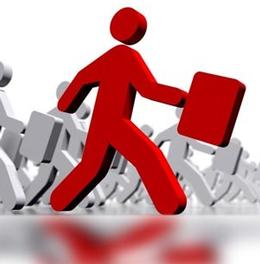 Leeds United FC's Conference & Exhibition Centre is the next stop in a popular UK franchise road show for the first time February 2009.
Those budding businessmen and women based Yorkshire and the North East will have the chance to meet 40 of Britain's most innovative and exciting franchise and business opportunities – and all of them with licenses available for Yorkshire & the North East.
Free seminars run throughout the day: examples include:
"mums mean business" – hosted by two mums from BBC TV's The Apprentice, Jen Celerier and Kristina Grimes
"white collar franchising" – impartial advice for making the jump from office desk to MD
"Post Credit Crunch" franchise finance advice – with Natwest Bank's Franchise team
"motor franchise theatre" – business ideas for mobile franchises
All the seminars include a Dragons' Den style event – allowing the franchises to pitch their idea to the audience, who can then fire questions in return.
But why are these companies all coming to Leeds? Mark Monument, of exhibition organisers Job Done, explains:
"Our exhibitors are a pro-active bunch. They don't expect visitors to trek down to Central London, Birmingham or Manchester. They see the value of making it easy for potential franchisees to meet with them.
All the visitors are people who live - and wish to run their business - in their own local area. Therefore, the franchises are more than happy to showcase the territories/licences they have available in that same local area"
"It's not all about making (or investing) fortunes. Most exhibitors are looking for dedicated individuals who want to carve out a pleasant full or part time living and lifestyle for themselves. It's a genuine and realistic career option from the pressures of economic downturns at work.
There's a bit of everything here for all career backgrounds – for "petrol heads", for skilled tradesmen, for white collar careers, for those interested in property investing, for those looking at retail outlets, or catering, or IT. And, for once, you don't have to travel in to Central London to see it all".
The Leeds event follows other successful road shows in Reading, Leicester and Norwich – and organisers hope this event to be the largest attended yet.
The show takes place on Friday 27th February 2009 from 12.30pm until 7.30pm. There is no entrance fee; there's plenty of free car parking and all the seminars and advisory sessions are without charge too. It seems you just need to be a free thinking, budding entrepreneur to benefit from it all.
Franchising - Ticking the Right Boxes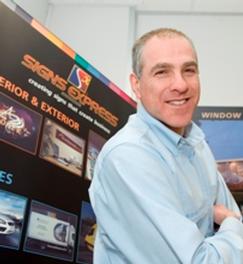 Making a decision to become a franchisee is difficult in itself but when faced with the varied options available, it can take a while to digest. Having assessed his options, Martin Davis joined the Signs Express team in the middle of last year and was up and running in Huddersfield a few months later.
Coming from a management background which began after joining the family business in 1980, Martin needed a new challenge. "I liked the idea of running my own business, but with a family to support I was wary of starting a stand-alone business from scratch. After comparing many statistics the rate of success seemed to lie with franchising, so I set to work gathering as much information as I could to decide on my next move," he explained.
Martin visited franchise exhibitions and talked to some 20 different franchisors, but even at this early stage he had been duly impressed after meeting with Signs Express' Sales & Marketing Director Tony Marsh and Signs Express (N&NE Lincs) franchisee Ken Bevis. "I spent the next couple of months visiting each of the franchisors and Signs Express still stood out from the rest," Martin explained. "It ticked all the boxes - it was professional, provided the best support, and had a terrific business model." The deal was signed and sealed shortly after.
By having the support of a franchisor, setting up was made a lot easier than if Martin had chosen a different route. Signs Express provides all the guidance required to get started. As well as offering ongoing support and training, Signs Express helped Martin put together a business plan to gain the finances required, and then spoke with a number of banks to make sure that he received the best financial package.
Martin was then given a four week training course covering various topics including training in accounts, business development, human resources, IT, operations, marketing, technical, and national accounts management; as well as assistance in locating premises, centre set-up and fit-out, marketing materials, and staff recruitment. "This, for me, was invaluable and really helped clarify exactly what would be required and expected. By choosing the franchise route I could tap into the knowledge and experience of the business model and be shown how to apply this to my own business," said Martin. "As well as initial training I also have access to continuous support which is available from head office; a bonus when queries arise or I need reminders of specific protocols. It's helped me to manage the workload and my staff with ease and confidence, something which would have been harder if I'd have gone it alone.
Martin is now working to a successful business model which explains what to do and how to do it, where he is going, and how much to sell for etc. "By having a support team at the end of the phone the required information it is only a phone call away, which saves me a great deal of time. It also reassures me that during the quiet moments, I can look at the business plan and see that I am in fact, well on schedule. Don't get me wrong, it hasn't been easy and there have been hurdles on the way but through continued effort and by listening to the advice, experience and knowledge of such a successful franchisor the obstacles have been 100 per cent easier to overcome. We even exceeded our sales targets by 15% for the first month of trade and already have a respectable list of orders on the go as well as planned for the future. Franchising is already paying off and I have high hopes for the forthcoming months."

Jumping at the chance to join Tumble Tots franchise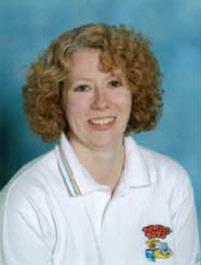 "I joined Tumble Tots in 1998 when my daughter had just started school and my son was 2. I had always wanted to run my own business, although I never knew what area I wanted to cover. After I had my own children I decided I could see myself working with children (something I had never previously considered), and when we saw an advert about Tumble Tots franchises we jumped at the chance.
I have never doubted my decision to take on a Tumble Tots franchise. I have the best of both worlds - my own business, with the back-up of a large organisation. The job is very fulfiling, different every single day, and fits brilliantly round the rest of my life. Watching the children benefit from the classes and develop is the best feeling. It's very hard work, but totally worth it!"
"when we saw an advert about Tumble Tots franchises we jumped at the chance".
Signs Express Brew Up Business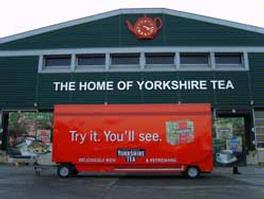 Signs Express has been brewing up business for Bettys & Taylors of Harrogate, the home of famous brand Yorkshire Tea.
Local sign-maker, Signs Express (Harrogate) has provided the leading tea merchant with full colour graphics for the exterior of a newly re-furbished exhibition trailer. The 22 foot trailer which features the well-known Yorkshire Tea box and the slogan 'Deliciously rich & refreshing', was fitted with 13 metres of full colour graphics, printed using the centre's wide format JV3 printer – a high tech piece of equipment which makes it possible to achieve such substantial orders.
Centre owner Charles Fitton said: "We completed the whole project in just two days but we had to wait until some paintwork rectification had dried in our vehicle bay before we could apply the printed and laminated vinyl to the trailer. The design was fully supplied by Bettys and Taylors who were spot on with dimensions; making it easy to fulfil the order without a hitch."
Bettys & Taylors of Harrogate designer Alex Meek said: "Charles and his team made a great impression with their attention to detail and their professionalism. The project went incredibly smoothly from start to finish with a fantastic end result. Everyone here at Bettys & Taylors is more than happy and we definitely plan to use Signs Express in the future."
The trailer which will travel to 16 separate shows throughout the summer, isn't the first project that the Harrogate centre has been involved in with the Taylors group, as Charles explained: "We've been working with sister company Taylors of Harrogate on and off since 2005 helping with vehicle livery for fleet and we've recently completed graphics for a local delivery van last month. We've received lots of positive feedback so it's great to know that we're doing a good job. We're actually working on another project as we speak."
As part of the UK and Ireland's leading signs and graphics company, Signs Express (Harrogate) provides a complete design, manufacture and installation service for all forms of signage including interior/exterior signs, vehicle graphics, exhibition and display products, window graphics and health and safety signage for businesses in Harrogate and surrounding areas.
Bettys & Taylors of Harrogate is an independent family business which produces and sells confectionery, baked goods and famous tea and coffee ranges including Yorkshire Tea.
Written in the leaves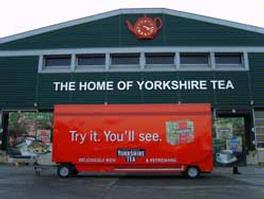 Signs Express has been brewing up business for Bettys & Taylors of Harrogate, the home of famous brand Yorkshire Tea.
Local sign-maker, Signs Express (Harrogate) has provided the leading tea merchant with full colour graphics for the exterior of a newly re-furbished exhibition trailer. The 22 foot trailer which features the well-known Yorkshire Tea box and the slogan 'Deliciously rich & refreshing', was fitted with 13 metres of full colour graphics, printed using the centre's wide format JV3 printer – a high tech piece of equipment which makes it possible to achieve such substantial orders.
Centre owner Charles Fitton said: "We completed the whole project in just two days but we had to wait until some paintwork rectification had dried in our vehicle bay before we could apply the printed and laminated vinyl to the trailer. The design was fully supplied by Bettys and Taylors who were spot on with dimensions; making it easy to fulfil the order without a hitch."
Bettys & Taylors of Harrogate designer Alex Meek said: "Charles and his team made a great impression with their attention to detail and their professionalism. The project went incredibly smoothly from start to finish with a fantastic end result. Everyone here at Bettys & Taylors is more than happy and we definitely plan to use Signs Express in the future."
The trailer which will travel to 16 separate shows throughout the summer, isn't the first project that the Harrogate centre has been involved in with the Taylors group, as Charles explained: "We've been working with sister company Taylors of Harrogate on and off since 2005 helping with vehicle livery for fleet and we've recently completed graphics for a local delivery van last month. We've received lots of positive feedback so it's great to know that we're doing a good job. We're actually working on another project as we speak."
As part of the UK and Ireland's leading signs and graphics company, Signs Express (Harrogate) provides a complete design, manufacture and installation service for all forms of signage including interior/exterior signs, vehicle graphics, exhibition and display products, window graphics and health and safety signage for businesses in Harrogate and surrounding areas.
Bettys & Taylors of Harrogate is an independent family business which produces and sells confectionery, baked goods and famous tea and coffee ranges including Yorkshire Tea.
Making a Clean Break with Franchising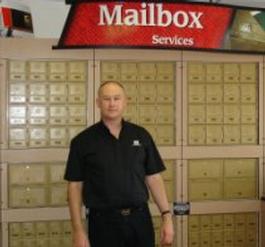 Frank Bigley made a big change to his life when he began to think he would like to buy a franchise. He was at an employment cross-roads when he decided to make a clean break, move house from London to Yorkshire and start his own business. Now, after recently celebrating the third anniversary of opening his centre, Frank believes that joining MBE was one of the best things he's ever done.
"We are in an excellent central location and ideally situated to meet a wide range of local needs. The centre is close to the large international teaching hospitals, in between the two universities and virtually around the corner from the Home Office, which has become a regular customer for documents that need to be collected and sent securely overseas. We are busy right across the board, for all our wide range of services, from antiques packing and shipping, printing services to shipping for students," Frank says.
Frank's wife Julia, a Radiographer at Sheffield Teaching Hospitals NHS Foundation Trust is also involved in the business, handling some of the admin and collecting items for packing and despatch from auction houses. She also regularly helps out in the centre, especially at peak times.
Frank commented: "The centre is doing really well. I certainly wouldn't want to be employed again. It took me 20 years to realise that I don't like working for other people and I'm much happier being independent. I joke that I don't report to anyone any more………….except the wife, the bank manager and the landlord, etc. etc."
From Card Connection franchise retailer to Card Connection franchise owner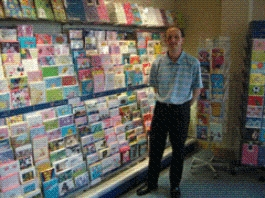 Up until August 2006, Simon Lax had run his own newsagent for 16 years. He was one of the first retailers to stock Card Connection's extensive range of greeting cards and for more than a decade he sold the products in his shop. During this time, he never imagined that he would eventually become being a franchisee for Card Connection; successfully distributing the greeting card range to other retail outlets throughout the Bradford and Halifax area.
His decision to stop stocking Card Connection's goods and begin merchandising and distributing them himself ultimately stemmed from a question over his quality of life. Running a newsagent entailed long hours and an inflexible, demanding work schedule. Simon and his wife, tired of the six day per week daily grind decided to sell up and look at other business possibilities.
Initially, "franchising wasn't a consideration", Simon confirms. "However, when I found out that the Bradford / Halifax franchisee who supplied the cards to our shop was selling his franchise, the idea began to take shape."
After talking to Card Connection's head office in Farnham, Surrey, Simon and his wife were sent an introductory information pack. They liked what they read so arranged a visit to the head quarters and spoke in more detail to the previous franchisee in addition to meeting with the area business development manager. "This background research was important to assess if the idea of running a franchise was really viable for us," continues Simon.
"We also checked out the company with the British Franchise Association (BFA) via the organisation's website," he confirms. A full member of the British Franchise Association since 1995, Card Connection is obliged to abide by the BFA's code of ethics and we felt this was important when entering into such a partnership."
"Another key consideration was the strength of the Card Connection brand," confirms Simon. "We were familiar with the quality products and the merchandising process and could see from our own store how popular and well received the greeting cards were. We had also seen for ourselves the concept of consignment selling and how well it worked.
"The distribution method itself is a proven system where franchisees place greeting cards in retail outlets on a 'consignment' basis," explains Simon. "This means the stock and display equipment are installed on free loan to the retailer. This is one step beyond 'sale or return' as Card Connection's customers never have to buy the stock initially, only paying for what they sell.
We knew from discussions with the outgoing franchisee that the award winning merchandising service was also popular with larger stores including Card Connection's key national accounts Sainsbury's Local, Somerfield, Budgens, Londis, Spar and Shell.
"However, what appealed to us most about Card Connection was the total control and flexibility over working hours," continues Simon. "This concept was completely alien after working as a newsagent for so long but the idea of starting and finishing work to fit around our lifestyle was probably the main deciding factor."
Simon and his wife were able to fund the purchase of franchise through the sale of the newsagent business and took out an overdraft to cover additional working capital, which; "six months in I haven't had to use yet," he confirms.
Before taking over the franchise Simon received two full days' training at Card Connection's headquarters and then went through a handover of the business with the previous owner for a month, during which they visited every customer from the 200 outlets in the territory. "Having had no actual experience in franchising before, I found the days working with the previous franchisee 'on the road' invaluable," confirms Simon.
Since Simon and his wife took over, the franchise has prospered and they have taken on a further 18 retailers as clients, several of which are group accounts passed on by Card Connection. "We have also taken time to devise the best routes possible to visit all of the stores within the territory on a regular basis," he continues. "By planning carefully we have saved a substantial amount on fuel," confirms Simon. "It has also allowed us to analyse the most profitable accounts and arrange to visit them more regularly than others to maximise the potential of the territory."
Having seen the franchising business from both sides, Simon is in a good position to offer advice to potential franchisees and warns that they should always choose a franchisor carefully as your money will be at stake.
Ensure that you know enough about the product / service and the likely financial rewards for it to be successful," continues Simon. "Look into the training and support offered and the history of the company. However, most importantly, be sure to choose an industry which you are interested in and a product or service you believe in. If you enjoy selling the product you are much more likely to be successful in the long run."
'The Unit' scores a winning goal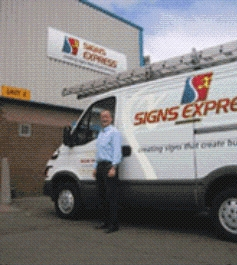 A new £1.2million Business Enterprise Centre called 'The Unit' based at Park Lane College in Leeds was officially opened by Ken Bates, Chairman of Leeds United Football Club on Friday 2nd March. The centre has a lasting memory of the opening thanks to Signs Express (Leeds East) who provided an engraved plaque to mark the occasion.
To celebrate the official opening of 'The Unit', Ken Bates addressed special guests from the local business community at a lunchtime reception, and the businesses that have been successful in winning a limited 'Unit' place were given the opportunity to share their thoughts and ideas with the Leeds United Chairman.
'The Unit', one of the first business incubator centres to be opened in a Further Education College, consists of 25 office pods for local entrepreneurs in new business start-ups. The Units have been funded by the European Social Fund and the European Regional Development Fund.
As part of the UK's largest sign company, Signs Express (Leeds East) provides a complete design, manufacture and fitting service for all forms of signage, anything from a simple sign to a complete sign system. They offer a complete signage solution from interior and exterior signs to vehicle graphics, banners, window graphics and display products.
To contact Signs Express (Leeds East), please call 0113 243 6711 or log on to www.signsexpress.co.uk/leedseast
A new view for Mill House
Four of North Yorkshire's most promising emerging artists have secured a permanent 'shop-front' window for their work thanks to a commission by City of York Council's Arts and Culture service. Their expert designs came to reality with the help of leading signs and graphics company Signs Express based in York.
In a project which began as solving a privacy issue for workers in the ground floor offices at York's Mill House in North Street, the artists came up with a creative solution to a very practical problem. As Gill Cooper, Head of Arts and Culture explains "The Visual Enterprise Scheme (VES) is designed to seek out opportunities to focus attention on young entrepreneurs, and our window space provided an ideal canvas."
Scheme members Rachel Gretton, Rebecca Stoner, Dan Savage and Petra Bradley were selected to undertake the commission. The young artists quickly realised that rather than display their art in the windows they would display their art on the windows and consulted staff to ensure the pieces they created reflected the work of the Arts and Culture service and included elements personal to each employee.
Signs Express (York) were approached to print and install the window vinyl's, which carry through the full length of the glass panels looking out onto the main street. The team of highly skilled sign makers sized the artwork to fit each individual pane of glass – ensuring the designs would run unbroken throughout the entire length of the window. The graphics were printed in a variety of colours onto transparent vinyl.
The Visual Enterprise Scheme, funded by Arts Council England and coordinated by York College, offers visual arts graduates a chance to develop their business acumen to assist them in turning their talent into a lucrative business. As part of the Scheme, participants receive business support from Science City York.
Helen Perkins, Coordinator for Science City York's technology business cluster Creative York, comments "This project is a great opportunity to showcase the quality and originality of their work and we're extremely proud of them.'
Signs Express (York), provides a complete design, manufacture and fitting service for all forms of signage including interior and exterior signs, vehicle graphics, window graphics, banners and exhibition products.
Signs Express is the UK & Ireland's largest sign company with over 80 centres nationwide. Signs Express is a member of the British Sign & Graphics Association, the British Franchise Association and the International Sign Association. For more information please call 01904 431343 or log onto www.signsexpress.co.uk
Around the World With Signs Express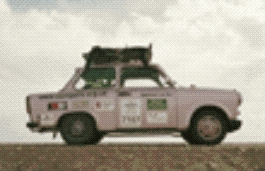 Leading signs franchise Signs Express was delighted to provide sponsorship graphics to one of the entrants of this year's infamous Plymouth-Dakar challenge.
Dubbed as the "Ultimate Banger Challenge" the event is now in its 5th year. Teams from across the country take part with the aim of getting from Plymouth to Dakar in a vehicle worth under £100 and equipped for a mere £15.
Dominic Russell-Price and Chris Blackburn set off on the 16th December for the trip of a lifetime in a 600cc 1988 Trabant. The intrepid couple were aiming to raise money for Heely City Farm and also the Seeds for Africa charity.
Signs Express (Sheffield North) completed the work which is part of the UK & Irelands largest sign company with over 80 centres nationwide. Providing a complete design to manufacture service, Signs Express supplies all forms of signage including exterior and interior signs, vehicle graphics, exhibition displays, banners and health and safety signs.
Signs Express (Sheffield) owners, Steve & Carol Morris were excited to support the event by providing graphics for the Trabant free of charge.
"It's great to be involved in such a different project. We're specialists when it comes to vehicle graphics but this is definitely one of the more unique vehicles we've supplied graphics for!" Said Steve Morris.
He continued "It was important to ensure that the graphics were extremely hardwearing, the Trabant was going to be driving through all manner of tough conditions and the graphics had to last."
The team arrived at their destination on 9th January where their trusty Trabant was auctioned off to help raise money for local Gambian charities.
Log onto www.signsexpress.co.uk/sheffieldnorth or call 01709 374331.
Rick Flay - new Belvoir franchise owner of the year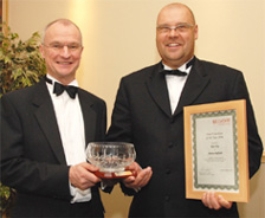 Belvoir Lettings' Sheffield franchisee, Rick Flay, has broken all company records for his first eight months trading. Announcing Rick's award as "New Franchisee of the Year" Mike Goddard, Belvoir co-founder and CEO, said: "In 11 years we have never seen anyone achieve such phenomenal growth from a standing start. Rick demonstrates total commitment and is dedicated to increasing his business as quickly as possible."
When Rick and his family returned to the UK in early 2006 after living in Australia for 13 years, he was looking for a new opportunity. He wanted to be self-employed in a sector that would enable him to use his expertise and knowledge of the property market.
Although initially Rick considered setting up an independent business, drawing on the experience of running his own property company in Australia, he wanted extremely rapid growth and believed that could only be achieved by being part of a national organisation with an established brand.
With his wife Val, a marketing professional, Rick researched franchising, taking a particular interest in the estate agency and property management businesses. They first discovered Belvoir in a franchise magazine and went on to chose this franchise because it specialised in the lettings market. Rick also selected Belvoir because he believed it is the best known specialist property lettings brand, with the best mature network and offering the fastest opportunity for growth.
Within five months from initial enquiry, Rick had completed his induction training with Belvoir and had set up the franchise in a serviced office. Val joined Rick to handle the property management side of the business and they soon outgrew their premises. Within months they moved to a shop in the busy city centre, among many other Sheffield property shops and estate agencies, where the footfall is much greater.
Rick commented: "I have always had a keen interest in property. Franchising offered the speed to market which would have been impossible to achieve as a sole trader. After less than a year we have an extensive portfolio of properties in all parts of Sheffield and surrounding areas. Our plan is to double the business over the next year. Val and I are enjoying the variety of our business here in Sheffield, which is a vibrant and dynamic place with much to offer."
From Mining to Cleaning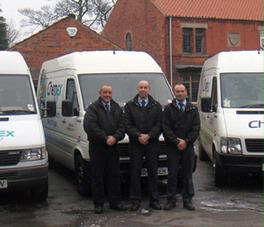 Two years ago, Chemex International franchisee John Heslop was a Mechanical Engineer for the mining industry in North Yorkshire. Today he runs a successful business in the cleaning & hygiene sector.
Continued uncertainty surrounding the future of mining first prompted John to look at franchising as a safe route to self-employment, "I decided that the Chemex franchise offered great potential," he explains. "I was impressed by the package – the training and ongoing support of franchisees, the high quality product range and the fact that cleaning and hygiene materials make every business in every industry a potential customer."
Chemex franchisees are based at home, but operate from liveried Mercedes Sprinter vans specially customised to become effective mobile showrooms full of stock. This enables franchisees to deliver products direct to their customers, and to demonstrate the range and efficacy of the products 'on the spot' to new or potential customers.
"Those first few days out proved to me that the products were excellent, and that it was indeed a non-seasonal, repeat order based business, where customers come to depend on you – not only for their cleaning & hygiene materials, but for the advice, support and training you can offer their businesses. It seemed to me that this was what made Chemex different. As far as I know, no other company is genuinely offering this level of service in this particular marketplace – and that convinced me Chemex was the franchise for me," he says.
John set himself clear targets when he took on the franchise, and reports that two years later he is well ahead of the game. "I was earning a very good salary as a Mechanical Engineer, and set out to be earning at the same level within two years. I'm fortunate in that my wife works so I've been able to invest back into my business rather than take every penny I earn out, but six or seven months after I started I had pretty well reached my two year target."
John has built a customer base of nearly 170 businesses, ranging from the very small to the substantial, and he is enjoying to the full in his new role self-employed businessman. "Building up your own business is certainly hard work," he concludes, "but I've been used to working long hours as a Mechanical Engineer, and it's good, rewarding work. I'm enjoying every minute of it!"
Local Molly Maid Franchise Owners Clean up at National Convention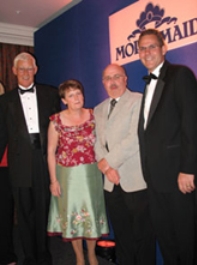 Derek and Elaine Ward, local Franchise Owners for Molly Maid York, are literally cleaning up with the nations leading maid service Franchise.
Pictured below along with Chairman, Jim MacKenzie, President, Kevin Hipkins and Molly Maid Chief Executive, Pam Bader, OBE FRSA and past Chairman of the British Franchise Association, the Wards accept the quality, service and value award for 2005 at the MOLLY MAID National Convention.
"We are thrilled", said Derek in accepting the award. "It is a privilege to be recognized with the quality, service and value award in such a customer focused company."
MARTIN PLANS TO CLEAN UP IN WAKEFIELD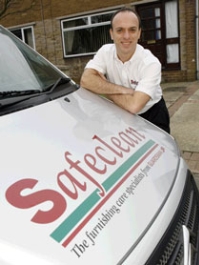 Safeclean, the UK's leading carpet and upholstery cleaner, has appointed Martin Davenport as a new franchisee for the Wakefield area. This is a dramatic change in career for Martin who was previously an IT project manager.

Martin brings with him a wealth of business experience and enthusiasm to his new work and will be offering his cleaning services across the Wakefield area - including Morley in the North, Cleckheaton, Mirfield Kirkburton and Ingbirchworth in the West, Barnsley and Wombwell to the South and Hemsworth and South Elmsall to the East.

Explains Martin: "After working in an office environment for a number of years, I wanted to find a job that would allow me to work for myself and do more than simply push papers. With Safeclean I am able to see real results and enjoy a tangible and rewarding experience.

"My focus in and around Wakefield will be on delivering the complete cleaning service to my clients, from briefing them before I come into their home to a follow-up phone call after the cleaning to see if they were happy with my service. I can't wait to get started."

Paul Roberts, Safeclean's Franchise Operations Director, said: "Martin is a valuable addition to the Safeclean team. His extensive experience of business management will prove invaluable to running a successful business.

"Martin's appointment comes as we look to take on a raft of new franchisees in response to the growing demand for domestic cleaning services. We believe that there has been a change in attitude to domestic help which is being caused by growing affluence across the country together with the increasing pressure on people's spare time caused by long working hours.

"We're currently on the look out for ambitious young entrepreneurs who, like Martin, have a strong business background and can carry the business even further forward."

Concludes Martin: "When I was researching franchise opportunities, Safeclean stood out a mile for being a professional operation with honesty and integrity. The company has a great support network and is committed to providing customers in with an outstanding cleaning service."

Safeclean currently has a range of opportunities available in Kings Lynn, the South West, Wales, Scotland, Doncaster, Chester, Halifax.

If you think that you have what it takes to succeed as a Safeclean franchisee or you would like more information about the business please call 01235 444749 or visit www.safeclean.co.uk
16th Franchisee for Fastsigns Opens in Huddersfield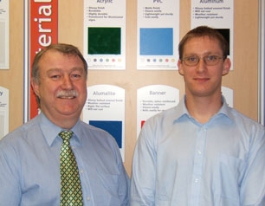 A new FASTSIGNS® sign and graphic centre in Huddersfield, West Yorkshire has opened and is targeting business customers in and around West Yorkshire.
Trevor Davies and his son, Mark, are the owners of the new centre at 517 Leeds Rd, Unit 7 in the Hoyer Industrial Park, which is part of the FASTSIGNS International, Inc., franchise of sign and graphic centres. The Davies' centre is the 16th FASTSIGNS® location in the United Kingdom and the third new U.K. centre to open since fall 2004. There are more than 460 FASTSIGNS® centres in six countries.
Trevor Davies brings 25 years of business ownership experience to the centre. He previously owned GB Bakery Supplies of Barnsley, a food industry company. Trevor will handle sales and marketing operations at the FASTSIGNS® centre. His son, who will work in the centre in design production and general management, is a racing driver who recently raced for Renault Sport U.K. Mark Davies raced for the ELF Renault Clio Cup, which sports enthusiasts say is watched every race weekend by the U.K.'s biggest motor sport crowds. The Clio Cup is considered to be a proving ground for drivers aiming to graduate to Touring Car racing.
The father and son recently completed an intensive training course at FASTSIGNS International, Inc.'s headquarters near Dallas, Texas in the United States. "At our new centre, we will provide faster, quality signs to all types of businesses," said Trevor Davies. The centre has installed new digital printing equipment so that it can produce large-format, full colour signs and graphics.
When Trevor and Mark decided to branch out into franchising, they researched a number of franchising opportunities before selecting FASTSIGNS®. Trevor Davies said they decided to open the FASTSIGNS® centre because "We wanted a service-led business which would utilize the skills of Mark and myself in an exciting, growing industry. We chose Huddersfield because of the outstanding commercial and residential growth in the area." Trevor and Mark live in Mirfield near the centre.
The new FASTSIGNS® centre will offer local businesses, organizations and events a complete range of sign and graphics solutions, including full colour graphics, exhibitions, vehicle graphics, banners, exterior signs, point-of-sale displays and menu boards. Race Team graphics will be a specialty.
The new Huddersfield centre is the latest in FASTSIGNS International's aggressive U.K. expansion programme, which is headed by Garth Allison, the company's director of franchise sales in the United Kingdom. "We have wanted to expand our presence in West Yorkshire for some time," said Mr. Allison. "Trevor and Marks' interest in opening a new centre couldn't have been timelier. Given their business experience and the location of the new centre, Trevor and Mark are certain to do well."
The new FASTSIGNS® centre owner can be reached by phone at 01484 435014, fax at 01484 452904 or on the web at www.fastsigns.com/874.
LINDSAY ALLISON IN PURSUIT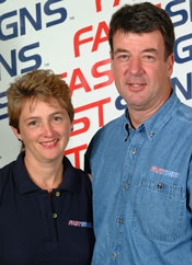 When Lindsay Allison went in pursuit of a new business venture, she knew she wanted a "fast-track" business—one that would get up and running quickly. With a wide range of business experience, including seven years as the Economic Development Manager for the Training and Enterprise Council and careers as a buyer, catering manager and lecturer, she was ready to take on the challenge of becoming an entrepreneur.
However, with no appealing businesses for sale during the time Lindsay was looking, the next suitable option was a franchise. Lindsay, and her husband, Garth, started by writing down what they wanted in the way of a lifestyle and came to the conclusion that retail would not suit them, but that a business-to-business environment would. This cut down the choices considerably.
"We began to investigate the sign industry. Once you research signs you realise that they are everywhere in many different forms and what a huge market there is for them. The technology associated with the sign industry has really grown. As a business proposition it appealed to us. We spoke to many people in the industry and they seemed happy with it as well," says Lindsay.
After vigorously searching the various concept ideas available in the sign and digital graphic industry, Lindsay and Garth chose a FASTSIGNS® franchise. They opened their first centre in May of 1995 in Sheffield.
Garth recently was named director of franchise sales, U.K., for FASTSIGNS International, Inc., the international franchisor of FASTSIGNS® centres. He works full time on franchise development activities in the United Kingdom, while Lindsay and Garth's son, Paul, manage the Sheffield centre.
"FASTSIGNS is well-positioned for great success in the United Kingdom," said Garth, who noted that he's encouraged by the level of interest and enthusiasm shown recently by prospective franchisees.
Meanwhile, Lindsay is content to run the centre in Sheffield, although she admits that, at first, working in something of a male-dominated industry had its challenges.
According to Lindsay, "The reaction I get from some of my customers to a woman coming to do a sign survey was a difficult challenge at first. Learning the tricks of the trade and adapting to all of the new technologies associated with the industry helps. I believe the Outside Sales position to be the most critical one in the company. For me, I couldn't make a sign until I sold it. As with any business venture, once I had gained the necessary selling skills and my confidence grew, I saw that being a woman in this industry has so many positives."
Sales at the Sheffield location continue to grow annually. At the 2003 FASTSIGNS® international convention, Lindsay and Garth were honoured because their centre recorded the highest sales percentage increase of all stores internationally from 2002 to 2003.
At the 2004 FASTSIGNS® convention, Garth was honoured for serving on FASTSIGNS® Franchise Advisory Committee (FAC), representing U.K. franchisees. The FAC helps provide strategic direction for FASTSIGNS® services and programs.
Father and Son Team to Run Molly Maid Franchise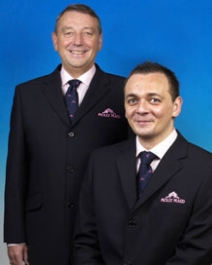 The Molly Maid Franchise covering Leeds North and Wetherby has recently been acquired by father and son team, Brian and Richard Sheriffs, following the retirement of the previous owner.
Both Brian and Richard have fulfilled a long held ambition to run their own business together, and are looking to expand so even more customers benefit from the Molly Maid Service.
The Sherriffs have joined some 55 Molly Maid Franchise Owners in the UK pledged to deliver a premium quality home cleaning service, backed with a customer satisfaction guarantee. They took ownership last month having successfully completed an intensive training course at Molly Maid's Support Office in Taplow. Brian said, "Quality and Customer Care will be our priority in the business and building rapport with the staff ensuring they are fully trained is key to ensuring we deliver. I am thrilled to be taking over a well established business in an area that has so much potential, particularly as my son is with me to take the business forward" he added.
All in the Family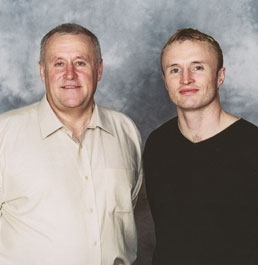 One golden handshake—that is all it took. When the company Chris Simpson was working for was sold, he knew that the next step in his life would be to run his own business.
An avid golfer and the grandfather of three, Chris contemplated the type of business he wanted to pursue. After graduating from college in 1965, he spent the next thirty years in computer management working for a variety of companies. In 1984, he joined a nationally known flooring company and eleven years and several positions later, the company was sold.
Chris knew he wanted to utilize his computer and business background, but he also wanted a business that would allow him the freedom to spend the necessary time with his growing family. He purchased a franchising magazine and began his search.
The Search
Chris decided that a business-to-business environment would best suit his background. He also knew that he wanted to share the experience of owning his business—and growing it—with his son, Andy. Like his father did years back, Andy was just starting his career as a computer IT manager when the idea of going into business with his father was presented.
"I told him if he found something that would interest me and if it offered future growth, I would join him in the business," Andy said. And that is exactly what Chris did.
After visiting some franchise shows, reading through magazines and talking to others in franchising, Chris decided that the sign industry was his favorite and that FASTSIGNS was the most impressive of the concepts.
Taking the Plunge
After choosing the perfect location for their new business and receiving the proper training from the FASTSIGNS corporate office, Chris and Andy hung their grand opening banner outside of their Leeds FASTSIGNS centre in October of 1995. After an official ceremony was performed by the Lord Major of Leeds, the centre began to experience a good amount of publicity. With a marketing plan in place, it didn't take long for the business to take off.
The centre opened with the basics of that day—two computers and a plotter. Today, with the support and advice from FASTSIGNS, Chris and Andy have grown their centre into a money making venture. They now operate with nine computers, an edge, an inkjet printer and a laminator.
According to Chris, "We were given the research and recommendations from FASTSIGNS and since taking their advice, we have landed some large customers with some very large projects. We wouldn't be able to accommodate the needs of our customers if it wasn't for the forward thinking of our franchisor. We are constantly adapting to growing technology and taking their advice on how to best market it."
It was the Simpson's innovative thinking in technology and marketing that led to the election of Chris as a board member of the FASTSIGNS UK Advertising Council. As a board member from 1998-2002, Chris was responsible for planning how the national advertising monies would be spent on behalf of FASTSIGNS in the UK.
ASense of Family
Though they have their separate responsibilities within the centre, both Chris and Andy are involved in outside sales and the general management of the business. Together, they work well as a team because as devoted family men, they both have a long list of hobbies outside of the centre.
In fact, Chris jointly organizes a pilgrimage to Lourdes each year, taking a group of 45 disabled, ill and elderly people, along with doctors, nurses, chaplain's and a team helpers. Likewise, Andy's wife and toddler son keep him busy when he is away from the centre.
For the Simpson's, going into business together is something they'll never regret.
Andy said, "I am very glad I did this. I enjoy the varied nature the business brings and I never get bored. We are able to meet so many new people and it is so comforting to know in the back of my mind that we have a larger organization working for us."
Chris continues by saying, "FASTSIGNS is like a big family. Whether we are traveling to the US for our annual Convention, or meeting other fellow UK franchisees for a regional meeting, the conversations never end. From training ideas, technology devices and more, the feedback we get from our fellow FASTSIGNS owners, and from the corporate office, is never-ending."