MOLLY MAID Franchise South East England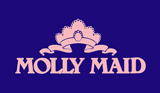 Looking for a management opportunity
in the South East?
Operating in the UK for nearly 30 years, MOLLY MAID, a FULL member of the British Franchise Association (bfa), is an internationally recognised brand in the domestic cleaning market; giving you instant credibility and access to customers from day one.
Are you right for Molly Maid?
MOLLY MAID is looking for individuals interested in a management franchise opportunity.
You will be responsible for the development and management of the business, and not the day to day cleaning tasks.
How much does a MOLLY MAID franchise cost?
The investment is £16,975 + VAT*.
Though we advise you to have a minimum of £8,000 in working capital in your bank on day one, bringing the total investment excluding VAT to £24,975 (*bank funding is available)
Hear from some of our franchisees in the South East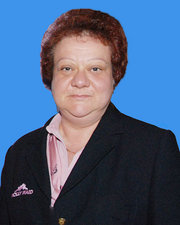 "I have been running my franchise now for 13 years, with annual turnover of approximately £200,000. The success of my business is down to being part of a professional and well established brand and having a core of well trained and reliable maids. There is so much support available whether you are a new Franchise Owner, or been in the business as long as I have and this has played a big part in my success.
There are a number of benefits to running my MOLLY MAID Franchise but most important to me is that I can be my own boss, whilst having the support of a recognised national organisation behind me."
Sandra Bushell – Molly Maid Chichester
"I have been running the Franchise since 2007, my business now has an annual turnover of approximately £275,000.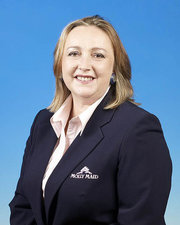 The reason I have been able to develop such a successful business is largely down to the instant recognition of the brand by potential clients. Clients come to us already trusting that we will deliver a high quality service, be reliable and dependable - we do not have to spend years creating a presence in the market from scratch. Whilst new clients are important, the real key components are my teams, as we are only as good as the maids we employ.
Having the on-going support from MOLLY MAID is a huge advantage, not only when we ask for it, but also a steady stream of quality advice, business development ideas and best practice being provided by Support Office.
There are some great opportunities in the South East and as well as the support provided centrally, there is also a real support network available from Franchise Owners in immediate vicinity and nationally. We keep in touch and share our experiences so that nobody needs to feel on their own, when building their business."
Eva Smagacz – MOLLY Maid Haywards Heath
MOLLY MAID available territories
The following territories are currently available in the South East:
Alton
Aylesford
Basingstoke
Bedford South
Bournemouth
Canterbury
Caversham
Charshalton
Chertsey
Chesham
Chobham
Cobham
Crowborough
Deepcut
Dover
Eastbourne
Hastings
Iver
Luton
Lymington
Margate
Midhurst
Milton Keynes
New Milton
Newbury
Portsmouth
Reading West
Reigate
Seaford
Staplehurst
Stockbury
Tadley
Waterlooville
Whiteley
Winchester
If you are interested and want to know more about MOLLY MAID,
please fill in the form below.