The Wooden Floor Store Franchise NW England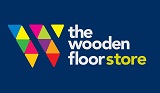 Join an established brand with over 20 years franchising experience, expanding into the North West of England!
The Wooden Floor Store is expanding its operation into the North West of England, including Liverpool and Manchester - take advantage of the £3bn UK floor coverings market now!
Selling direct to customers and businesses, The Wooden Floor Store franchise package gives you all the tools and support needed to run a successful business.
We take care of the whole process, ensuring that we use the best raw materials and can control quality while providing the best price for our customers. - "From forest to floor"
We sell directly to residential customers but also B2B clients, working with developers, architects, Interior designers, shop fitters, schools and universities, and restaurant groups, to name a few.
While there continues to be a demand for flooring, we will continue to have a market!

The Wooden Floor Store franchise opportunity
The Wooden Floor Store is offering an opportunity to join an established, lucrative and growing market in the UK. Open your own franchise in the North West of England today!
You will own and operate your own specialist wooden flooring business. It will be your role to engage with their customers, manage and complete their own sales, undertake local marketing and promotional activity and manage the day to day running of the business.
Our training and support
With over 20 years' experience in this market we have already encountered and overcome problems so you don't have to! Tap into our collective knowledge that we are keen to share with all our franchisees.
We will help you to identify and secure suitable premises as well as assist with shop fitting, making sure your business thrives from day one.
You will receive comprehensive training covering all areas of the business including preparing you for demonstrating to your customer's extensive product knowledge; a key attribute to ensuring success.
We will support you at the launch of your business and throughout your duration as a The Wooden Floor Store franchisee.
The franchise investment
The total estimated investment (excluding working capital) = £80,000 + VAT (and can vary depending upon location).
Prospective franchisees should have about £40,000 from their own resources to invest.
Assistance with bank funding and business planning available.
Ideal franchisee profile
If you are a driven individual who enjoys interacting with the public then you are the ideal candidate for a The Wooden Floor Store franchise. We have opportunities across the UK, but are looking at expanding into the North West of England, including Manchester and Liverpool. Experience in the retail, sales or management sectors is beneficial, but not essential.