Papa John's Franchise NE England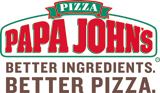 Looking to buy a franchise from one of the world's best known brands?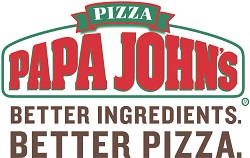 Papa John's is now looking to expand in the North East and is currently recruiting new franchisees.
Combine popular pizza with excellent customer service, rapid delivery times, a strong brand, comprehensive staff training and some hard-hitting marketing support, backed by national TV advertising and the franchise serves-up a fantastic offer for those looking for a quality investment opportunity.
And you don't need previous catering or retailing experience as the most successful franchisees are entrepreneurial, owner/operators and have excellent people skills.
We support you every step of the way
At Papa John's we are passionate about training to ensure our franchisee's and work force are the best they can be for long term prosperity. We will provide you with all the necessary training, help with location selection and full turnkey solution to opening the store. For new franchisees joining the Papa John's family, you will be required to complete an intensive five week management training programme. The management programme requires all new franchisees to learn both the hands-on skills needed, and the theory behind our Papa John's processes.
After all training has been completed you will be ready to continue your Papa John's journey and open a store. We will provide you with on-site training and operating support before, during and after the opening of your first and second store to ensure the very best start. As you become a more seasoned operator this will be reduced, with additional support available upon request.
You can run your own business safe in the knowledge that you have one of the world's largest pizza businesses supporting you every step of the way.
How much does a Papa John's franchise cost?
This may vary and depends on several factors such as site chosen and building costs but typically an investment of between £185,000 and £225,000 (excluding freehold and VAT) of which £100,000 should be in liquid funds.
The initial agreement is for 10 years. Subject to lease and other considerations, the franchise agreement is renewable by the franchisee, currently, at no additional charge
Hear from some of our franchisees in the North East
"My journey so far with Papa John's has been a good one. There is no-doubt it's hard work, however, the product is top class and we are getting some great customer feedback. Papa John's concepts of: BETTER INGREDIENTS. BETTER PIZZA. proves increasingly popular. It means we only use fresh dough, never frozen, which gives a better flavour and the customers just keep coming back for more!"
Abdul Kasana, Papa John's Franchisee North East
"I chose Papa John's as the product is by far the best on the market. Fresh ingredients make for a better flavour and it stands out from the crowd. I also liked the fact that there is a lot of opportunity for growth at Papa John's. The company is expanding rapidly and supporting this with marketing like TV advertising and I was keen to become a part of that success story.
"So far, I have been very impressed with the team at Papa John's. Training has been particularly thorough and the support is great. Business development manager, Anthony Round is really responsive and works hard to ensure all my questions are answered quickly. I am confident and looking forward to the future with Papa John's and opening more stores."
Rohit (Rocky) Pahwa, Papa John's Franchisee North East
If you would like to know more about buying a Papa John's franchise in the North East, please fill in the form below.