Wilkins Chimney Sweep award-winning franchisee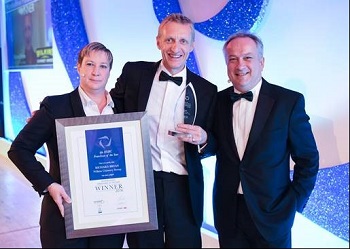 Name: Richard Bryan
Location: North Tyneside, Newcastle and surrounding areas
Franchise: Wilkins Chimney Sweep
Tell us about yourself
I live in Whitley Bay with my wife Michelle and two children. Graduating with a degree in housing studies, I worked in housing management for the public sector for nearly 30 years. My most current role was senior manager.
What made you go down the franchise route?
Fed up tied to a desk, I decided I wanted to do something different for myself. I had always fancied being my own boss, but not knowing what to do, buying into a tried and tested franchise business with additional support appealed to me. So, after nearly 30 years working in the public sector, I decided to take voluntary redundancy and follow my dream.
I am now loving the freedom I have to make decisions which impact directly on the success of MY business.
What made you buy a Wilkins Chimney Sweep franchise?
The Wilkins Chimney Sweep franchise 'ticked all the boxes' for my career change;
Running my own business
Working with my hands
Dealing directly with customers on a one to one basis
And I knew I wanted to do something different, which chimney sweeping is!
I sweep chimneys, log burners, solid fuel stoves, Agas, Rayburns and Jetmasters and remove nests and fit cages, caps and cowls to homes and pubs throughout North Tyneside, Newcastle and the surrounding areas.
What training and support did you receive?
I found the training to be very comprehensive and enjoyable. I found the 'hands on' nature of the training particularly beneficial as it clearly identified the potential pitfalls when working in the 'real world'.
Starting from scratch I have learnt how to professionally sweep a wide range of open fires and wood burners and how to install cages, caps and cowls to chimney pots.
I have also benefited from a week learning the business side of the job such as effective marketing, the IT systems and the accounting requirements.
What skills do you think you need to be a chimney sweep?
Have excellent customer care skills
Be proficient and professional in the practical aspects of sweeping a chimney
Be aware of the safety considerations involved in sweeping a chimney
Be physically fit
Have a sound 'business head'
What skills do you think you need to run a franchised business?
You need to be able to acknowledge the fact that the franchisor is the 'expert' in the chosen field and therefore be prepared to follow the franchise model even when it takes you out of your comfort zone.
Advice to those considering buying a franchise?
Research the business thoroughly. I spoke to not only the franchisor but also to other franchisees, asking them about the job, the training and crucially, the profitability and sustainability of the business model.
Biggest achievement to far
One of my biggest achievements with Wilkins Chimney Sweep so far was winning the bfa's Microbusiness Franchisee of the Year in 2016.
Riverford franchisees 10 years delivering Vegboxes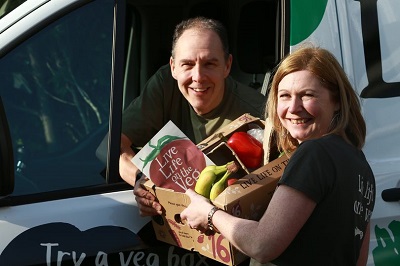 Ian & Gwen young launched their Riverford home delivery business in 2007, covering Newcastle & North Tyneside. At the time of their launch, Riverford had only recently expanded their delivery network within the North. Ian & Gwen saw the potential and haven't looked back. Now celebrating 10 years as Riverford franchisees, Gwen explains why they took on a franchise and why they still enjoy it!
What prompted you to choose to run your own business?
We started to look for business opportunities as I had reached a career crossroad having had a couple of long breaks due to maternity leave, Ian had been thinking of running his own business for a while.
Why did you choose a franchised company and why did you choose Riverford?
We had no experience of running pour own business so expected that the support from a Franchisor would set us on the right track, however we were not actively looking at lots of Franchises to see which would be best for us, it was just lucky that we were Riverford customers and it was a franchised business. We had no experience of running our own business but anticipated the support a Franchisor could offer us would set us on the right track, however we weren't actively looking at lots of different Franchise businesses to see which would be best for us, it was just lucky that we were Riverford customers and learnt that they were a franchised business. It was a natural option to investigate.
We also had no previous experience in the food sector. We were both employed within the IT industry (that's how we met). I also had a brief stint as a secondary school teacher just before we joined the Riverford network.
What did you do before taking up a franchise?
Ian and I were both in the IT industry (that's how we met). I had a brief stint as a secondary school teacher just before we started Riverford
How did you raise the finance?
We were lucky to have enough savings for the franchisee fee and we leased our first van to reduce the requirements for further up front costs.
What training and support did you receive initially from Riverford and did it give you the start you needed?
We had a week at the farm in Devon which was ideal. Riverford also helped us get our first delivery days filled with customers. We had a fantastic development manager called Roger who helped with all our queries , however silly!
What is a typical day or week for you as a franchisee?
It has certainly changed over the 10 years we have been Franchisees. We have a daily deadline which means some parts of the day are focussed on getting round sheets produced for the next day of deliveries. The rest of the day can involve all sorts of things. There's a lot of communicating with customers by phone or email. I tend to do an hour of work quite late at night to check the orders are looking sensible before they are submitted for packing. We could also be at at workplace doing a lunchtime demo or in the evening we could be hosting a Master Veg cooking class. At weekends (especially in the summer) we will be at shows and events with our produce.
What challenges have you faced?
In the very year we started, The Northern Rock bank went under! That had a huge effect on the economy of the UK but was felt keenly in the North East where the bank was headquartered.
Has becoming a franchisee changed your life, if so how?
Absolutely. It's totally different to being an employee. I can decide how to run my business and I can play to my strengths. I'd be a terrible employee now! Also my house is constantly full of amazing food!
How does running your own business fit in with your family/lifestyle?
It fits in very well. In the beginning it was tricky when the kids were small and we had to attend a whole weekend show but family mucked in and it's a lot easier now. I love working from home and I've never missed a sports day!!
What marketing/promotional tools do you use to grow your franchise?
We use the full range, leaflets, adverts in print, PR, social media, shows and events. We encourage word of mouth as much as we can as this is the best way we can gain customers.
What differentiates your franchised business from the competition?
In the 10 years we have been operating, we have seen so many vegbox schemes close. Riverford has the scale and infrastructure to weather adversity. You need to be bigger than you can be as an individual to stop everyone going straight to their mega-supermarket for their fruit and veg
In your opinion, what makes a successful franchisee (skills or personality required)?
You need to be really friendly. You need to love food and be able to cook a few simple dishes. If you can withstand wet/cold/windy weather that is a bonus! When things go wrong I panic big-time so it's good to have a business partner who can talk you down (which I fortunately do have!)
What advice would you give to someone thinking of buying their first franchise?
No one needs me to tell them that it will be tough, that money will be tight and there will be some real low points. Make sure it's a business you really believe in and that will see you through.
What are your plans for the future?
We intend to put cooking at the centre of what we do at Riverford Newcastle. We have to concentrate more on what happens to our veg when it arrives in someones kitchen. Only that way will we ensure customers who are trying a vegbox out of curiosity becomes a long term box customer. This will also help existing customers stay with Riverford.
Would you do it again?
The 'Gwen' from ten years ago definitely made the right decision :)
Learn more about franchise opportunities with Riverford Organics by requesting an obligation-free prospectus!
Existing pet franchise for sale in Darlington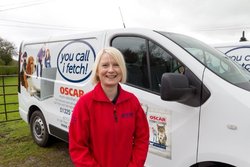 Name: Fleur Brown
Location: Darlington
Franchise: Oscar Pet Foods

Tell us a bit about yourself and what you were doing prior to buying your Oscar Pet Food franchise?
I have a wealth of experience and skills built over the years with different companies, from banking to manufacturing, education, local authority and the Police. Mainly, my roles have been in customer service, sales and administration.

Why did you decide to go down the franchise route?
I had wanted to run my own Oscar business for some time and for me OSCAR stood out from the rest as I knew first-hand how exceptional the products are. My German Short Haired Pointer loved the food for years and seeing how healthy he was on it, full of beans in his senior years, I knew I had found a great brand. What ap-pealed to me was that an Oscar franchise provides the security of a strong brand and protected image that gives you the benefit of running your own business alongside like-minded individuals. Also, the business has an estab-lished customer base with an immediate cash flow and there are a lot of opportunities to grow the business further.

Why did you choose the pet food delivery industry? And ultimately an Oscars franchise?
A passion for animals and an interest in their nutrition as of course we know that we are what we eat. OSCAR stood out from the rest with their product, my German short haired pointer was proof of that.

Why have you decided to sell your business?
Regrettably, due to health reasons I am selling the business. This is not a decision I have made lightly, but my health must take priority. This is a great opportunity for someone to take to take over the reins and to continue to build the business.

What's the key selling points of your business?
The business has an established customer base with immediate cash flow and plenty of opportunity to expand. Pet owners have a growing awareness of how important good nutrition is for their furry family members and how just as in humans this impacts on health and wellbeing. OSCAR have been championing this for over 20 years with their honest labelling, British made, sourcing the right high quality ingredients and with ranges to suit all breeds, digestions and age groups.

What support should the new franchisee expect to receive?
As an Oscar franchisee, I received excellent comprehensive training with a wealth of information, which doesn't stop there. The support I have received has been great, from everyone at head office and also fellow franchisees.

What are the other benefits of buying a resale?
Brand awareness is already in the area. Lots of opportunities to expand the customer base.

What is the most invaluable piece of advice you could give someone looking to buy their first franchise?
Do your homework on your chosen franchise and try the products.

In your opinion, what makes a successful franchisee?
Hard work, dedication, a passion for the industry and above all complete belief in the product you are selling.

If you are interested in finding out more about this Oscar resale, click here
Bringing control and flexibility into her life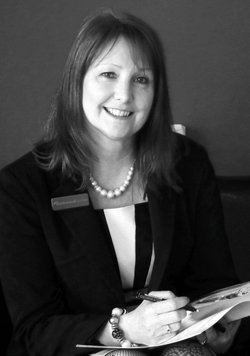 Name: Hazel Cheel
Location: Newcastle
Franchise: Northwood
Date launched: June 2004
Tell us a bit about yourself and what you were doing prior to setting up your Northwood franchise business?
I had been in social work for 25 years working in large voluntary sector child care organisations as a Practice Manager. My husband had always been self-employed and I thought it seemed less stressful (I quickly discovered that it's just different but that working for yourself does bring more control and flexibility into your life). I was in my mid-forties so it was probably the clichéd mid-life crisis!
Why did you go down the franchise route? And why did you choose Northwood?
I had always wanted to have my own business but didn't initially focus on property. Because I prefer to cook from recipes I decided a franchise was the way to go and the Northwood recipe is definitely Mary Berry quality!
With Northwood there was a clear training and support network even in those earlier days. I was also attracted because it was a family business and, 12 years on having grown into a national network, it continues to have that feel.
The USP of guaranteed rent made Northwood significantly more attractive than other Lettings & Estate Agency businesses.
We did look in detail at 2 of their main competitors but I felt that Northwood was about nurturing a business and franchisee and not just about selling franchises and profit.
How did you raise the finance?
NatWest was very supportive helping with a loan guarantee for working capital and we used some equity in the house for the actual franchise purchase. We had an overdraft facility with NatWest on an "as and when" basis and have always had a lot of support from the local banking who have provided high quality service throughout my 12 years with them.
What training and support did you receive initially and ongoing?
The initial training programme with Northwood was comprehensive and gave me confidence from day one, and there was always someone on the end of a 'phone.
As Northwood has grown, the training and support has increased hugely and I can call upon a range of experienced experts on all manner of issues from compliance to accounts.I can have regular support from field based operations staff as well as access to the Directors.
The network of franchisees also provides support and I have benefitted greatly from spending time in other offices or having mentoring from colleagues.
I have a number of friends/acquaintances who have experienced franchising and they are always amazed that I honestly cannot fault the Northwood product.
What is a typical day for you as a Northwood franchisee?
A typical day in the first 3 years is different from what it is now. It is about managing resources whether that's staff, contractors, or finance and keeping an eye on marketing.
I believe it's important that as the business owner you must be willing to do anything that you ask staff to do.
We've all moved furniture, cleaned and done repairs when we've had an emergency. The time goes too quickly.
What challenges have you faced?
Finding good staff is tricky and we have developed our team from other industries, which we can because the Northwood training is so good.
The ongoing training helps with staff retention and we have staff qualified to the highest industry standards and are now Associate members of the Royal Institute of Chartered Surveyors.
Marketing has been a personal challenge as I had no previous experience but this is where a national profile helps. Many of the challenges have been self-imposed as I wanted to provide a better quality service than other agents and this is demonstrated through our client retention levels.
Currently the fast pace of legislation changes are a challenge as many clients struggle to understand that we need to protect them by implementing these quickly. The property crash had very little impact on my business and we continued to grow throughout.
Has becoming a Northwood franchisee changed your life, if so how?
It was a very steep learning curve for someone with my lack of business experience but my business is testament to the Northwood model. I am proud of having built a business from nothing to having 8 staff and soon to have 2 offices.
The support of Nat West and the solid business I built enabled me to buy my own premises 5 years ago, giving me increased control and flexibility.
What is the most invaluable piece of advice you could give someone looking to set up their first franchise?
Put in the planning and preparation, have faith in yourself and don't panic. It is not instant success. Putting in solid foundations pays dividends, quite literally!
In your opinion, what makes a successful franchisee?
Determination to succeed and a strong work ethic. Being able to balance quality service delivery with profitability.
What are your plans for the future?
We currently have introduced another Director who is looking at further business development and we are about to open a 2nd office which will focus on residential sales. I only deal with the finances and my team deal with everything else. It will provide a good income should I choose to retire.
Would you do it again?
Yes – I genuinely have no regrets about choosing Northwood.
To immediately download our FREE and non-obligatory franchise prospectus, click on this link.
Interview with Cathy Burdon, VIP Bin Cleaning, Easington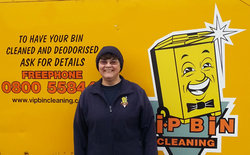 Name: Cathy Burdon
Location: Easington – North East England
Franchise: VIP Bin Cleaning
Tell us a bit about yourself and what you were doing prior to buying a VIP Bin Cleaning franchise business?
I worked as a cashier in a bakery as well as other retail related jobs
What attracted you to franchising versus started starting up on your own or finding employment?
We were looking for a franchise that the family could run. I liked the thought of a VIP Bin Cleaning franchise due to the support given by VIP.
Why did you choose VIP Bin Cleaning franchise? What research did you undertake?
I purchased franchise magazines to review the abundance of franchise opportunities. VIP Bin Cleaning stood out as I could see this type of business acquiring good growth within our area and it was a new type of service.
How did you raise the finance for funding your franchise? Did you use any financial support (grants etc) specific to business startup?
I self-financed with no grants or loans.
Did you take advantage of any support available to women looking to get into business? E.g. member of a women in business network, attend any specific women business events?
I did not attend any workshops; I learnt everything from VIP Bin Cleaning.
What training and support did you receive initially and ongoing from your franchisor?
I learnt how to run and operate the franchise through VIP Bin Cleaning and their training program. The support from VIP is ongoing as well as business development tools supplied by VIP.
What is a typical day for you as a franchisee?
Preparing the cleaning machinery and round data base, servicing our customer base as well as undertaking close customer care. In the evenings I allow time to do the accounts.
What challenges have you faced?
The one thing that was clear when I started was the stigma attached to a lady undertaking this type of franchise. Since then I have grown to gather high respect from my customers.
Has becoming a franchisee changed your life, if so how?
Yes, being in control of your own franchise is a full time job but very rewarding.
In your opinion, what makes a successful franchisee?
Good customer care, hard work and determination. Also, not being afraid to ask your franchisor for help.
What is the most invaluable piece of advice you could give other women looking to start their own business through franchising?
Do not deterred, attend the discovery day, ask questions and listen.
What are your plans for the future?
Continue to run my franchise for as long as possible and then to sell and retire.
Would you do it again?
Yes as the rewards out way the hard work.
To find out more about VIP Bin Cleaning click here
TOPC welcome the Welsh Family!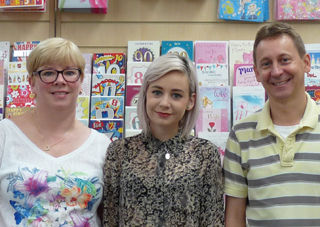 Please join us in welcoming Steven, Tracey and Eleanor Welsh to the OPC franchise network.

The Welsh family are completing their training with BDM Dawn and will be taking over the North East franchise from Geoff Maclauchlan who has been a franchisee of OPC from the very beginning - almost 25 years!

OPC wish the Welsh family every success in their franchise and congratulate Geoff on his amazing achievement with OPC - we wish him everything of the best in his future endeavours.

About The Original Poster Company

The Original Poster Company (OPC) is the world's leading distributor of greeting cards operating a franchise network across the UK, Ireland, Western Europe, the Americas and Australia.
For over 24 years, our best-selling quality products have been sold through a wide variety of retailers, both independent and groups such as Costcutter, Booker, Spar, etc.

All our home-based, management franchise opportunities are established profitable businesses which include stock, cash flow and customers.

The Original Poster Company is a Full member of the British Franchise Association

For more information on this exciting franchise business opportunity, please click here
Driver Hire franchisees join forces at North East truck show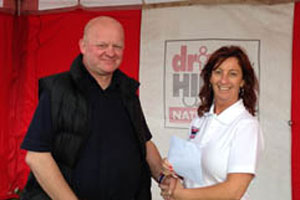 Franchisees from Driver Hire Newcastle joined forces with offices in Darlington and Teesside to ensure that they had a strong presence at this year's Barnard Castle Truck Show. The show is the north-east's celebration of trucks and trucking and regularly attracts a large audience from people within the road transport industry and heavy goods vehicle aficionados.

Driver Hire's stand at the show was further boosted with the appearance of a superb Volvo FM 410 rigid tipper truck courtesy of CEMEX, one of the UK's leading providers of aggregates, asphalt, cement and ready mix concrete. They're also one of Driver Hire's major customers, nationwide. Its driver, Tony Lowes had clearly used plenty of polish to ensure his vehicle was looking at its best. Time well spent as things turned out – Tony's Volvo took bronze in the Driver Hire sponsored 'Best rigid tipper: 0-3 years' class.

Tony wasn't the only winner. All visitors to the stand over the two days of the show were entered into a prize draw. The lucky winners – David Fannan and David Fletcher – each collected a 4x4 off-road driving experience.

"This was our first year at the Show and it's been a really worthwhile experience," says Driver Hire Newcastle's Janet Lambert. "We're having one of our busiest years ever and are keen to recruit more drivers to meet customer demand. CEMEX is experiencing similar high levels of business and were equally pleased to able to talk to drivers about work opportunities. We're indebted to CEMEX for the loan of their vehicle which certainly helped to attract even more visitors to our stand."
Gaining quality of life as Trophy Pet Foods franchisees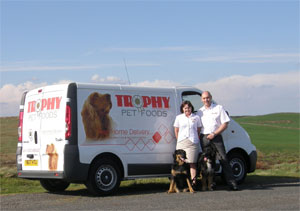 Franchisee: Dave and Maureen Hume
Territory: County of Durham
Franchise: Trophy Pet Foods

We are Dave and Maureen from Barnard Castle in the North East, just over four years into our Trophy franchise covering predominately the County of Durham area with small incursions into north Yorkshire and Tyne & Wear.

For a number of years I'd been self employed as a sales consultant representing a variety of companies. Maureen was a former BT senior account handler. Trophy as a business allows Maureen and I to work together to build a business specialising in an area, 'pets' and dogs in particular we both love along with our two highly trained and motivated sales executives Toby and Elsa, our Hovawarts. Looking as they do on Trophy food shows everyone how their dogs 'could' look on what is a fantastic product, believe me, dozens of customers whom we meet daily on walks and shows have taken on the brand purely because of those two.

Since then we've developed a working relationship with Westies in Need nationwide rescue based up here and have in fact rehomed two ourselves, George and very recently Daisy, so now we've four walking adverts.

This is now developing into a stable business; thus far we have not been disappointed even though we've been in the midst of a recession and high fuel costs with the related challenges this brings. We won't get mega rich but quality of life and the arena we work in is wonderful. At this point we've registered 425 customers but of course you learn that you can't keep everyone and sadly dogs die, people move away etc however our retention rate is in the order of 86/87% with circa 370 active and still growing which tells us two things:

1: Our service is excellent and it's what we strive to offer and we take the word service very seriously.
2: No matter how good your service is, if the food was not good people would 'have' to leave you, their pets are too important to them, most have stayed with us.

So many dogs and cats still to help and we never under estimate how much the home delivery, service and quality advice is playing and it's a competitive market but it helps to be one if not 'the' best.

At this stage we can see that we are making a living working in this environment of choice but still with lots of work to do, it does not happen overnight. Trophy allows you the grace to run your company with just the right amount of back up and advice when needed. The equipment supplied and training from the outset has been first class and after looking as we did at the competition (I use the term competition loosely) we are so glad we went with our instinct and chose by far the best product and team to work with. We genuinely believe that there is no better pet food on the UK market this is constantly reinforced as we become yet more knowledgeable and the periodic seminars on Nutrition are right up to date but more importantly we repeatedly see the benefits in our customers dogs health, no magic to it just good natural ingredients and more often than not, they see it too.
Signs Express franchise have doubled turnover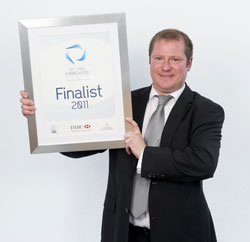 Originally opened in 1998, Malcolm has been centre owner since 2005 and now employs six staff from his 3448 sq ft unit based in Gateshead.

1. What did you do prior to becoming a Signs Express franchisee?
I worked in the sign industry straight from school at 16.
2. How has your own business progressed or expanded since you launched?
We've doubled our turnover from £240k to £500K and we're still seeing steady growth which is very positive. We've also expanded our unit by buying the unit next door which has meant increasing our centre from 1724 sq ft to 3448 sq ft. The extra space has given us the opportunity to broaden our production capabilities and tender for much larger projects.
3. What made you decide to buy an existing franchise?
Having worked in the sign trade since leaving school I could have started a sign company from scratch but the risks involved out weighed the positives of buying a ready-made business. The idea of having loads of shiny new machines and no work was a concern so I looked at two other local sign companies that were for sale at the time, but the added bonus of taking on a franchise with additional support came out as the winner.
4. What has been your biggest order to date?
The biggest so far has been for Gateshead College's new Baltic Campus and other campuses when they opened. The overall order in the end was in excess of £100k.
5. Where would you like to see yourself in 10 years?
Hopefully we'll be in a very comfortable financial position. The plan is, or should I say I am hopeful that my children will want to work for the business and eventually take over from me.
"We've doubled our turnover from £240k to £500K and we're still seeing steady growth." - Malcolm Lant, Franchisee, Signs Express (Gateshead)
Baguette Express finds success at franchise expo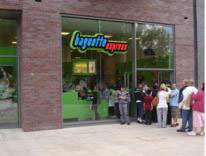 Baguette Express, one of the UK's fastest growing retail-based food franchises, attended the Great Northern Franchise Show on Friday 8th April in Middlesbrough and on Saturday 9th April in Newcastle.
Both days were a great success for Baguette Express with many prospective franchisees expressing interest in the Baguette Express franchise opportunity.
Since its launch in 1999, Baguette Express now has over 65 franchises in prime locations throughout the UK. With key retail sites still available in major UK shopping malls, city centres and university location, Baguette Express can tailor their highly rewarding franchise to any choice of lifestyle.
The Baguette Express North East master franchise is owned by Azeem Arshad, and he has so far franchised a store in Sunderland and 3 in Newcastle with 2 more currently in the pipeline - one Eldon Square Shopping Centre and one in The Metrocentre.
"We were delighted by the response we got over the two days. It was exciting and encouraging for us to see the level of interest there is in the North East for our franchise.
We already have a shop in Eldon Square Shopping Centre, but are looking to open another at the opposite end of the shopping centre this summer, and we are in advanced negotiations for a shop in The Metrocentre, which is the largest indoor shopping centre in Europe!
Things are firmly on track to make Baguette Express a brand name in the North East over the coming 12 months"
Baguette Express is currently looking for franchisees throughout the North East & Carlisle, and have immediate opportunities in Durham, Middlesbrough, Darlington, Hartlepool, Carlisle and surrounding areas.
X-Press Legal Services franchise heads North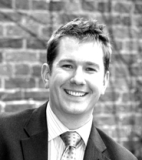 X-Press Legal Services Limited is pleased to announce that they will be exhibiting at the forthcoming Great Northern Franchise Show at the Newcastle Racecourse.
The exhibition will be open on Saturday 8th May 2010 and X-Press Legal Services Limited will be on stand 20.
Looking forward to the exhibition, Dan Archer Franchise Development Director for X-Press Legal Services Limited, comments: "This exhibition is the perfect starting point for anyone interested in becoming part of this successful industry. The exhibition will provide aspiring business owners with the information and knowledge that they will need when looking for a new challenge."
X-Press Legal Services Limited was set up in 2000 and launched as a franchise in October, 2005. X-Press Legal Services Limited specialises in providing property searches and reports for solicitors and other professional conveyancers.
New franchise owner has seen it all before at Prontaprint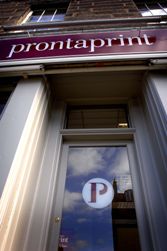 Sunderland entrepreneur, Peter Phillips, has made the ultimate leap up the career ladder – taking over management of Prontaprint in Sunderland where he has worked for the past four years and becoming his own boss.
Peter has seen the Prontaprint centre at Mowbray Park flourish during his time in the role of Business Development Executive and when he was presented with the chance to take over the business from retiring owners Tim and Kathy Morris, it was too good an opportunity to miss.
He has a strong print background spanning over 30 years, holding administration, sales and print production roles across the North East, so is well positioned to ensure that the centre's high levels of customer service is maintained and exceeded.
Former owners Tim and Kathy Morris successfully built up the business located on Toward Street over 30 years, investing in the latest technology, providing excellent customer service and taking key roles in the local community, such as their continued sponsorship of the Sunderland Young Achievers Award. Peter will continue the Morris' good work and anticipates that the transition will be seamless thanks to his wealth of experience, coupled with his personal knowledge of the centre's customer base and clients' individual requirements.
Peter, who was born and raised in Seaham and has lived in Sunderland for more than 20 years, comments: "I've always wanted to run my own business and having seen the centre grow from strength to strength, I jumped at the chance to invest in such a strong and established business.
"I am looking forward to the new opportunities and challenges of becoming my own boss and putting my plans for the centre into action. The hard work to ensure that the business continues to flourish is just beginning!"
Keith Davidson, head of marketing at Prontaprint, adds: "We are always on the lookout for experienced and enthusiastic franchisees and we have every confidence that Peter will embrace the challenge of running the Sunderland centre. We wish him every success in his new venture."
Petpal's pawprint for franchise business success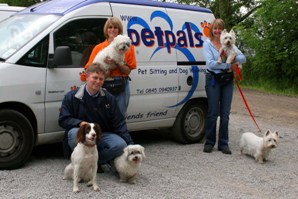 Leaving the rat race well and truly behind, husband and wife team Sallyann and David Gray realised a lifelong dream to work with animals when they set up pet services franchise Petpals in Darlington in 2006.
By the end of the first year former nursery nurse Sallyann had cared for more than 400 pets and was busy enough for David to join her in the business. In fact demand has been so high for their cat and small animal sitting, dog walking and boarding services that David established neighbouring franchise Petpals Tees Valley, which covers Middlesbrough and surrounding areas, a year later.
"Not that long ago people wouldn't have dreamt of paying someone else to walk their dogs, "says Sallyann. "But we are all so busy now that we are used to paying for extra services, including looking after pets, to make our lives a little easier."
David, a former police officer and senior manager in the retail industry, set up Petpals Tees Valley just over a year ago and now the couple are expecting to turn over in excess of £100,000 between them this year.
The Gray's youngest child starting at senior school helped catapult Sallyann into the world of pet care. She said: "I could now focus on what I really wanted to do with my work life without having the time restraints around school runs."
The family raided savings and even sold their caravan to raise the finance needed to get the new franchise off the ground. Already experienced pet carers thanks to their menagerie at home – comprising three dogs, two cats, two rabbits, a corn snake, tropical fish and a pony – Sallyann and David felt the move was right for them and their three children.
Now Sallyann and David hope to expand into neighbouring areas where demand is high for the Petpals' professional pet care service. Sallyann concluded: "I thoroughly enjoy working for myself. Growing the business and maintaining professional standards is still a great buzz for me. I love the work and my customers can see my passion. They know that this is more than just a job – it's the lifestyle change I dreamed of."
Card Connection franchise owners increase sales by 20%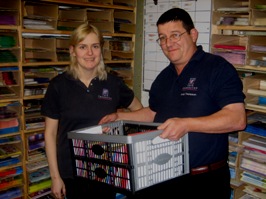 Leading greeting card publisher and franchisor, Card Connection, has today announced that Andy Thompson and his wife Vicki, franchisees for the Sunderland, Berwick and Durham region, have increased their sales by 20% in the past year.
"Since joining Card Connection in 2004, Andy and Vicki developed their area and within three years had doubled the size of their franchise to become one of Card Connection's first Platinum franchisees. This means they run one of our largest franchises," explains Andrew Cutler, sales and franchise director of Card Connection. "However, they have continued to grow their business significantly and now work with more than 300 retailers supplying Card Connection greeting cards. Despite challenging economic times, they have seen sales grow by 20% compared with last year and have recently recorded their best ever month."
Ex Royal Navy Petty Officer, Andy Thompson puts this success down to: "a sustained team effort to bring on new retail customers. By making a name for ourselves, through word of mouth and networking, we have been introduced to local shop managers, owners and even some store area managers which has helped extend our customer base. In addition, we aim to follow-up and convert leads provided by Card Connection's head office within 24 hours."
Card Connection's franchisees use a proven system to place quality greeting cards and gifts in retail outlets on a 'consignment' basis. This means the stock and display equipment are installed on free loan to the retailer. This is one step beyond 'sale or return' as Card Connection customers never have to buy the stock initially, only paying for what they sell. Card Connection's award winning merchandising service provided to retailers by local franchisees has proved popular with retailers all over the UK and Ireland including Card Connection's key national accounts such as Netto, Budgens, Londis, Spar and Shell.
Card Connection has limited vacancies for franchisees who are keen to run an expanding business. Successful candidates would ideally have some management experience as, once established, they would be expected to employ a small team, operate a warehouse and have several liveried vans on the road.
Because the franchise networks in the UK and Ireland are complete, the available opportunities now consist of acquiring an already-established territory from an existing franchisee. These vary in price according to their level of development, but start at £20,000 (+ stock) with earnings potential in excess of £50,000 per annum.
"People always need greeting cards, it is almost a 'recession proof industry' and I believe there is a long-term market opportunity for the continued sale of such quality products," explains Thompson. "We are excited by the prospects for the future and we already have plans to get a third van on the road and increase the size of our team of staff in the next few months."
Baguette Express set to mark its first anniversary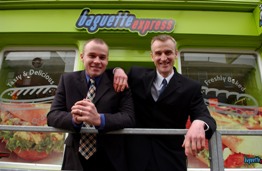 The Waterloo Street, Sunderland branch of Baguette Express, the fast-growing sandwich chain franchise, is marking its first anniversary on18th July with a great new offer where all filled baguettes and baked potatoes will be sold for a credit crunch-busting price of just £1.
In addition, every customer will be given a voucher to win an iPod. And that's not the end of it, for every Tuesday and Saturday all the way through to 17th August, all filled baguettes and baked potatoes will be on sale for just £1.
Sunderland franchisee Jaz Hayer, said: "This is our way of saying a thank you to the people of Sunderland who have made our first year of trading such a great success. Our five-strong team at Baguette Express is now firmly established in Waterloo Street and we're determined to keep serving the population with our delicious range of healthy snacks.
Baguette Express, which celebrated its 10th anniversary earlier this year, anticipates it will have around seventy stores operating by the end of 2009 and sales of £15m. It now employs 540 people across the UK and that figure will rise to around 750 as the openings proceed. Mr. Hayer himself plans to take up a second Baguette Express franchise by opening in Shields Road, Byker, within the next few months where up to five people will be employed.
The North-East Master franchise of Baguette Express is owned by Azeem Arshad, a successful local businessman, who is in charge of recruitment and business development in the area as well as having input to expansion strategy.
A new outlet will open in St Mary's Place, Newcastle in August and Mr. Arshad expects to be operating a Baguette Express outlet in a prime site in Gateshead's Metro Centre by the end of the year. He plans also to oversee the opening of stores in a territory which stretches from Alnwick in the north to Middlesborough and Darlington in the south and Hexham in the west.
He said: "We are determined to see up to fifty outlets in the region, creating as many as 500 much needed quality jobs over the next few years."
Baguette Express is the brainchild of Scots entrepreneurs Robin and Billy Stenhouse, who established it to provide an alternative approach to the world of healthy snacking.
The stores cater for all tastes, though success has been driven by concentrating on a core market of young professionals, students and office workers who are attracted by the policy of a fixed price for all baguettes and the personal, friendly service and relaxed atmosphere of the colourful outlets.
Internet Revolution Spurned by UK Businesses Print Voted Top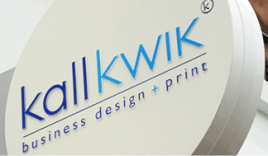 Despite the rapidly rising popularity of the internet for email and social networking, new research has uncovered that only one in 10 businesses prefer electronic communications to more traditional printed mediums when it comes to corresponding with consumers.
The study, commissioned by Kall Kwik, revealed that 93 per cent of businesses still choose to use printed mailings ahead of electronic communications, and only 14 per cent of companies would consider using text messages – despite there being more than 90 million mobile phones in circulation across the UK.
The ease with which consumers can hit the 'delete' button was the key reason for rejecting electronic marketing, with consumers reading only two in every10 corporate text messages and four in 10 marketing emails. By contrast, consumers read six of every 10 pieces of printed marketing collateral they received - a figure which further increases when the mail is personalised.
Laurence Knott, head of marketing at Kall Kwik, comments: "While advances in technology have made it easier for companies to communicate with consumers, the most advanced ways of reaching a target audience are clearly not always the most effective.
"Our research shows that consumers are quick to discard communications they see as intrusive or irrelevant, and with methods such as email and text this process becomes almost instantaneous – with messages often being deleted before the subject has even been digested.
"Companies are right to be wary of investing heavily in this type of marketing – consumers are more likely to read and act upon material they receive in printed form, while finding text communications in particular more irritating than interesting.
"Further advances in 'spam blocking' also mean many mass email and text campaigns are never even seen by the intended recipient, instead going straight in the electronic bin. Print allows businesses to communicate with their customers in a way which is simply not possible electronically. Consumers appreciate the physical contact print brings - and it also allows firms a whole host of options to make their material look and feel more appealing. "
Kall Kwik provides high quality print, direct mail and design services to businesses throughout the UK using the latest digital printing equipment, graphics design software and fully trained network of more than 150 franchisees.
SPONSORSHIP PUTS DRAIN DOCTOR AT THE HEART OF A WINNING TEAM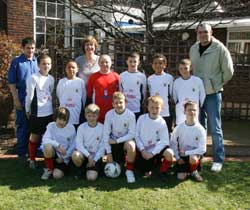 A kind hearted franchisee of Drain Doctor Plumbing, Britain's largest emergency plumbing and drainage company, has purchased new kit for his local primary school football team.
Award-winning Middlesbrough Drain Doctor James Stairmand has sponsored the Grange Town Primary school football team, thanks to a plea from his wife Maria. The children, all in year five and year six at the school, were delighted with the new kit.
Maria, who teaches part time at the school, said: "The school is in an area close to the old steel works in Grange Town. It is quite run down and unemployment is high. The reality for the children is quite hard.
"When I realised that the team needed new kit but didn't have a sponsor like the other school teams in the area I persuaded James to help."
The new season for the primary school league is now underway and Grange Town Primary school team has got off to a winning start in their new kit. They have notched up 11 goals so far in 5-6 and 5-0 wins.
Katrina King, PE co-ordinator at Grange Town Primary, said: "I would like to say a big thank you to James and Maria at Drain Doctor. The new kit looks great and the kids are really excited by it. They have all said how proud they are to be playing in it. I've asked them not to get it dirty yet!"
Next year Maria hopes to persuade James to extend his sponsorship to provide a tent or awning for the team to shelter in on the touchline when the weather is bad.
Drain Doctor Plumbing has quickly grown since its launch to become the country's largest emergency plumbing and drain repair service. It now provides a 24 hour a day, 365 days a year service in every part of the country with each franchise - such as the one in Middlesbrough - run as an independent business.
The company provides a genuine 24-hour service with no call-out charge and no extra charges for calls outside of normal working hours. Customers get a fixed price quotation so they know exactly how much they will have to pay before work is started.
James Stairmand's Drain Doctor Plumbing franchise covering Middlesbrough was recently named most progressive new franchise at the national group's annual awards ceremony. In addition, Middlesbrough Drain Doctor technician Steve Richmond was named Golden Service Provider of the Year.
Group founder and chairman Freddie Mitman presented James and his wife,Maria, and Steve Richmond with their trophies at a gala awards night at the Stratford Manor Hotel in Stratford-upon-Avon.
LOCAL MOLLY MAID WINS AGAIN!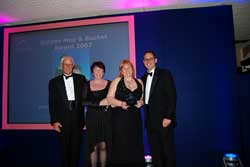 MOLLY MAID UK recently held their latest National Conference at The Abbey Hotel in Great Malvern, a historic hotel providing amazing views of the Malvern Hills and the Vale of Evesham.
The conference was concluded with a Gala dinner and awards ceremony where Denise Walker and Lorna James, from MOLLY MAID Berwick-on-Tweed received one of the top awards. The award they received was the MOLLY MAID Golden Mop and Bucket Award. This award was presented to Denise and Lorna for their sustained efforts in marketing their business to customers in the local area. They have managed this in a variety of ways, from hand delivering flyers to the local villages to entering and winning the Wansbeck New Business of the Year award. They really have shown their initiative and commitment to growing their business and communicating with potential customers, they are a local business success.
Denise said "We are thrilled to have received this award on the back of our new business award in 2007. We could not have achieved this success without the fantastic staff and customers in our local area, to all of whom we are grateful."
A DOUBLE FOR IBBY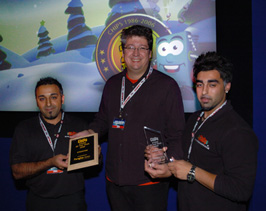 It's double delight for a Stockton retailer after scooping a top award for the second year in a row.
CHIPS Stockton, opened two years ago by franchisee Ibby Hussain and his brother Nasser, has just been named the video games chain's Store of the Year.
Ibby and Nasser, who run the Silver Street store, scooped the title, an engraved trophy, store plaque and £250 prize at the 5th CHIPS Annual Christmas Conference.
It has been an exciting time for 35-year-old Ibby who opened his own CHIPS store September 2004. Last year he scooped the chain's Newcomer of the Year Award, he has just become a father for the second time and has now won another top title.
Ibby joined CHIPS 19 years ago as a Youth Trainee and bought the Silver Street store previously owned by Chipsworld Ltd in 2004. "To win twice in a row in two different categories is fantastic," said Ibby. "My brother Nas and I work really hard to provide a great service in Stockton and it is fantastic that are efforts are recognised and rewarded."
More than 100 CHIPS franchisees, staff and guests gathered at Ramside Hall in County Durham for the event which attracted big names in the video games world such as Microsoft, Nintendo, Sony, Electronic Arts, Team Playstation and Powerplay to name just a few.
The Store of the Year Award was sponsored by CHIPS Magazine publisher Faragher Jones and was awarded to the franchise team which operates as close to the CHIPS' ideal as possible.
To win this award the store must be immaculate, the team must give the very best customer service, the stock holding and presentation must be top-notch.
CHIPS Joint MD Don McCabe said: "The customer service offered at CHIPS Stockton really is second to none and the store always looks absolutely superb. We would like to be able to clone Ibby and his store across the country and that is why we use him and his store to train all our new franchisees."
CHIPS Stockton is open Monday to Saturday, 9.30am to 5.30pm, and sells all the latest Playstation, X-box, GameCube and GameBoy consoles, games and accessories plus a host of PC, retro and second-hand products.
CHIPS, which is based in Borough Road, Middlesbrough, has ten company-owned stores including outlets in Middlesbrough, Redcar, Darlington, Northallerton & Sunderland, an award-winning e-commerce site, www.chipsworld.co.uk. and 22 franchise outlets across the UK.
Another CHIPS store will open before Christmas in Longton, Staffordshire, and more are planned for next year.
Signs of a Good Location
Leading signs and graphics company, Signs Express (South Durham), have been involved with a prestigious project to supply and install both interior and exterior signage to add the finishing touches to the Cornmill multi-storey car park.
Signs Express centre owner, Ray Newell said, "We were delighted to work on such a prestigious project. There were lots of areas which needed signage – both internally and externally, which gave us the opportunity to specify the most appropriate materials and processes for the job and really showcase our abilities as a 'one stop shop'. We completed a whole host of signage from illuminated lightboxes and individually cut acrylic illuminated lettering to suspended hanging signs and large format banners".
Based in Darlington, Signs Express provides a complete design, manufacture and fitting service for all forms of signage including interior and exterior signs, vehicle graphics, exhibition displays, banners and window graphics.
Susan Young, Centre Manager for Cornmill Shopping Centre said, "We have been delighted with the service and quality products received by Signs Express. The signage effectively shows visitors the location of the car park from far and wide and also integrates branding across the car park and shopping centre. Signs Express has provided a wide range of signage solutions for all parts of the car park – both internally and externally; and we have been very pleased with the finished results."
The three storey car park is based next to the Cornmill Shopping Centre and includes various exterior signs to help promote the shopping centre and car park location. The main fascia signage is manufactured using stainless steel letters with LED illumination for maximum night time impact and a large full colour Cornmill logo is featured below the lettering. A large illuminated flex face sign with directional arrow was fitted to the building to direct drivers to the car park.
Large format mesh banners, each measuring 6.5m x 3.5m have been fixed to the side of the car park, advertising the town centre and the car park location. In addition to this, Signs Express also provided Cornmill branded suspended banners 3.8m x 1m each which were positioned and fixed on the side of the building to follow through the branding of the shopping mall. An illuminated light box depicting tariff charges is fixed to the car park wall along with a hanging light box, which identifies the pedestrian entrance.
Internally, Signs Express has supplied a full range of directional and informational signs, featuring the Cornmill logo. As part of this, Signs Express has supplied a map of the mall to help visitors when they first arrive at the car park, notices and tariff charges were also printed and installed in the floor entrances as well as level numbers and speed restriction notices.
Signs Express (South Durham) is based on Yarm Road Business Park in Darlington and works with leading local and national companies in Darlington and surrounding areas. Signs Express (South Durham) is a member of the British Sign & Graphics Association and part of the UK & Ireland's largest sign company which has over 80 centres across the Country.
WEARSIDE DRUMMER PUTS DOWNS STICKS TO BECOME PLUMBER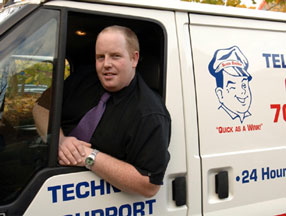 The drummer of one of Wearside's leading party bands has put down his drumsticks for good to take control of his own plumbing business serving more than 750,000 people across County Durham.
Kevin McLernon, 32, used to drum with Jade, a Sunderland-based band which has played across Europe, but has now set up a Drain Doctor Plumbing business covering Sunderland and County Durham.
Kevin, who is also a property developer, said: "I really enjoyed my time with Jade - the band had a lot of good times travelling across the continent for gigs. However, I thought it was time to seek out a new challenge.
"When researching franchise businesses I looked at a number of opportunities but, after having spoken to a friend of a friend who owns the Newcastle Drain Doctor business, I was impressed with the emphasis placed on customer service.
"When the Sunderland and County Durham franchise came available I knew it was too good an opportunity to pass up. Drain Doctor Plumbing places an emphasis on dazzling customer service. It is a national company, with all the expertise and resources that come with that, but provides a genuinely local service.
"This area, and particularly Sunderland, is on the up and I am looking forward to expanding my business over the next few years. I hope to have two vans in operation before this time next year and up to six or seven vans in two years' time.
"Customers are given fixed-price, no obligation quotes and all our work is guaranteed. Our technicians are fully trained in latest techniques, such as closed circuit camera surveys and no-dig drain repairs. They even wear plastic boot covers and use work mats to protect floor coverings when working inside."
Drain Doctor Plumbing is a member of the UK Trades Confederation, which operates a customer evaluation system, and it was the first national organisation in its sector to register under the UK government's Quality Mark Approved scheme, which aims to protect householders from unscrupulous tradesmen.
NEWCASTLE-UNDER-LYME TRAVEL AGENCY ON THE MOVE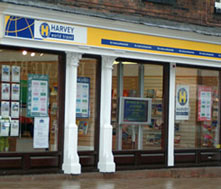 A travel agency with a difference, where people can book holidays and buy other lifestyle products all in the one shop, has opened in Newcastle–under-Lyme High Street.
Harvey World Travel has moved from Bridge Street in the town centre to a larger more prominent site in the High Street to raise its profile and make it more accessible to customers. New features include 'talking windows', a plasma screen which details and updates the latest holiday deals.
The travel agency is now available for franchise for an enterprising business person to take it on.
It is currently run by office manager Julie Crayton and has three travel consultants. They can help customers not only to book their holidays but also assist with buying an overseas holiday home, to leasing a new car and organizing finance to fund their purchases.
HWT has over 500 successful branches in Australia, New Zealand and South Africa, and is planning to break the mould of ordinary high street travel agents in the UK. It is the only ABTA bonded travel franchise and is currently recruiting entrepreneurs with the skills to run their own travel agency with a difference.
John Donnelly, managing director of Harvey World Travel UK, said: "A good location is a key ingredient to a successful travel agency and as with all of the HWT shops, we identify the best sites.
"Franchisees joining us will receive full training and the support they need to maximise profitability and we look forward to seeing the result of the move and welcoming a new franchisee soon," he added.
Anyone interested in purchasing this franchise should call Natalie Turner, Franchise Services Manager on 08712 080 525.
Harvey World Travel specialise in long haul holidays to Australia, New Zealand and South Africa, but customers can also benefit from flexible holiday packages throughout the world, using the company's extensive buying networks.
Signs Express Reaches New Heights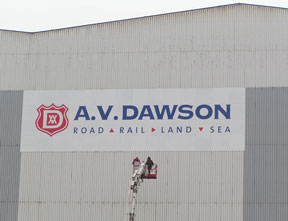 When leading logistics and shipping company A.V. Dawson wanted to replace the signage on its high profile Commercial Headquarters in Riverside Park Road, Middlesbrough, Signs Express (Teesside) were delighted to take on the challenge.
Signs Express has provided a complete service, supplying comprehensive signage for the interior and exterior of the premises including large fascia signage for the outside of the building, an illuminated sign for the entrance gate as well as corporate interior directional and departmental signage, even health and safety signs.
Signs Express (Teesside) centre owner Dave Metcalf explains, "The exterior premises sign was a particularly exciting challenge for us as it was installed at over 200ft high and comprised of 56 individual panel sections, each spanning over 1.5m wide. The overall effect is very striking as the building is such a prominent statue on the riverside."
The A.V Dawson logo as well as the company's strap line – road, rail, land, sea were incorporated onto the main exterior signage which has been replaced following company rebranding.
Managing Director Gary Dawson said, "When you consider that this 21mx6m sign would be visible throughout Teesside and in place for many years to come, it was essential that no mistakes were made in the design, the choice of materials, or the fixing. Signs Express Teesside were competitive on price, but most importantly investigated all of these areas in significant detail, giving AV Dawson confidence in their ability to deliver the finished product to our exacting specification".
Signs Express (Teesside) is based in Middlesbrough, is a member of the British Sign & Graphics Association and part of the UK & Ireland's largest sign company which has over 75 centres nationwide.
For further information log onto www.signsexpress.co.uk/teesside or call 01642 249999.
THE RUN OF A LIFETIME FOR LEUKAEMIA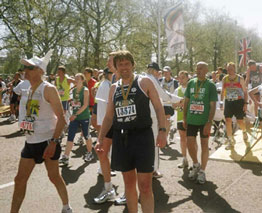 Saks Franchisee, Paul Carrigan, 32 from Darlington, Co Durham, raised over £1000 for The Anthony Nolan Trust, the Saks group's nominated charity by running the London Marathon.
Having never run the Marathon before, Paul found it quite a challenge, but successfully completed the gruelling run in just 4 hours. Paul trained for a year prior to the run, having completed the Great North Run a number of times.
Paul has been with Saks, the UK's leading hair and beauty salon group, for over 15 years, and is the franchisee of top salons in Leeds and Wakefield.
"It was a fantastic day and also very emotional. It was hard work, but the rewards for The Anthony Nolan Trust make it all worth while" says Paul.
The Anthony Nolan Trust combats leukaemia and other related immune deficiency diseases by maintaining the UK's largest register of volunteers willing to donate bone marrow to save the life of a person they have never met.
Members of the public are encouraged to volunteer to join the register and they can do so free of charge. However, the Trust has to continuously find sufficient funds to recruit tissue type and maintain each new volunteer, at a cost of £70 per person. They receive no government funding and rely heavily on support from companies like Saks to help raise the £12.5 million a year it costs to carry out their life-saving work.
Michelle Lane, Corporate Fundraising Manager for The Anthony Nolan Trust said "We are delighted to hear Paul has raised £1000 for the Trust. Support from Saks will have a direct impact on the number of lives we are able to take back from leukaemia and we are hugely grateful for everyone's support".
Expanding to the North East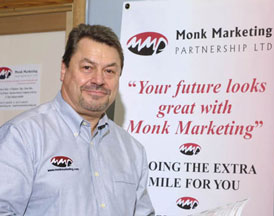 As part of their expansion plans for 2005, Monk Marketing is looking to expand into the North East market.
With 20 years experience in the promotional gifts and merchandising market, Mike Monk founded Monk Marketing four years ago.
Many household names buy their promotional gifts, clothing and merchandise from Monk Marketing including British Telecom, Costain Construction, the Marriott Hotel chain, Virgin Mobile, the South African Tourist Board, General Dynamics Plc, Plumbase Nationwide Plumbing Supplies, National Westminster Bank, Southern FM Radio, and Sunseeker Sales.
In 2002 the decision was made to franchise the business, to give franchisees all the benefits and buying power of the Monk Marketing brand, in their own exclusive territories.
Already many franchises have been sold throughout the UK, and with the network continuing to grow, Monk Marketing are wanting presence in all key regions, including the North East of England.
To find out more contact Mike Monk on 01273 464 010
COUNTRYWIDE STEPS UP EXPANSION IN THE NORTH
With nine franchised branches already open in the North of England, Countrywide Franchising is set to announce four further openings in the North. Seen as an important growth area for Countrywide Franchising, the Bairstow Eves brand is already well known in Tyne & Wear, North Yorkshire and Lancashire with nearly 30 owned branches established there already. The total of Bairstow Eves outlets, owned and franchised, were taken to over 310, following the recent opening of its 100th in just its fifth year, making Bairstow Eves one of the UK's top three estate agency brands. Mark Hodgson, franchisee at Blackpool, Harrogate and Lytham St Annes branches, came into estate agency from a management consultancy background. Mark comments, "For me, the biggest incentive for becoming a franchisee with Countrywide Franchising is that we have the freedom to operate as an independently owned estate agency, but at the same time have the backup and training support from the Group. Countrywide provides ongoing hands-on training for the whole team and continues to assist in our training needs at all three branches. That is a real boost for both myself, the team and the business." The Bairstow Eves franchise package includes full training, help with recruiting and training staff, assistance with finding suitable premises and hands on set up and launch support. Other benefits include major cost savings through Group purchasing deals, time-saving single-source supply facilities, expert technical support and centralised vendor referrals. The company assists prospective franchisees prepare business plans in order to help them raise funds from clearing banks.
Prontaprint franchise Durham boosts charity funds
Prontaprint Durham, based at 85 New Elvet in the town, has donated £650 to the Red Cross after its clients snapped up specially printed charity Christmas cards featuring winter scenes of the local area.
In addition, thanks to outstanding sales in 2004, the print-on-demand experts also donated an additional £250 to the victims of the Asian Tsunami Disaster.
Prontaprint Durham first worked with the Red Cross two years ago when it was commissioned to produce Christmas cards by local fund-raising volunteer Bill Gelson. Bill has collected for the Red Cross since 1943 when he was just 9 years old.
Prontaprint Durham's owners, Giles and Nancy Radford, were so impressed by Bill's dedication to the charity that they offered to donate 15p to the Red Cross for each Christmas card purchased by the centre's clients. Last year the initiative raised £250 and this year it surpassed all expectations by raising £650 - a total of 4,330 cards sold.
In addition, the centre experienced one of its most successful years in 2004, achieving a turnover of almost £1million. Not only has this put the centre into the top four of the country's Prontaprint centres but has also led to Giles and Nancy donating an additional £250 to the Asian Tsunami Disaster appeal.
Nancy explained: "The success of the Red Cross Christmas card appeal has made a fantastic year for the centre complete.
"Our relationship with the Red Cross is going from strength-to-strength with more cards being sold and more money being raised for charity every year. We are delighted that we will be working with them again in 2005.
"This last year will be a year that we will never forget in many ways, especially considering the recent tragic events in South East Asia. We are just glad that the prosperity of the centre in Durham can go someway to helping restore the lives of the victims of the Tsunami through our donation."
Further details about the Red Cross can be obtained from Carol Bennett, Area Fund Raising Manager for the British Red Cross on 0191 273 7961. For more information on the Prontaprint Durham's products and services contact Nancy, Giles and the team on Tel: 0191 384 3220 or email: sales@durham.prontaprint.com. Visit the website at www.prontaprint.com
WORK BEGINS ON £10MILLION PARK AND RIDE SCHEME
Work on County Durham's £10million park and ride scheme has been launched by Durham City MP Gerry Steinberg, to make it easier for customers to access city centre businesses.
A ground-breaking ceremony at Belmont last week marked the third and final phase of a strategy to reduce parking and traffic problems in the city centre. Three park and ride sites will be based at key points on main arterial routes into the city, the two other sites located at Howlands Farm and Sniperley.
It is hoped the secure, camera-controlled parking facilities will encourage shoppers, commuters and visitors to leave their cars on the edge of the town and complete their journey by a new direct bus link. Work is expected to be finished by Christmas this year.
Coun Don Ross, deputy leader of Durham County Council, said the growth in traffic and increasing demand for parking in the city centre had made the scheme essential: "The scheme will result in easier access to the city centre, reduced congestion in the town at peak periods, reduced conflict in the town for a limited supply of long-stay parking spaces. This will be coupled with a fast and efficient high quality bus service to and from the town."
SAKS HQ SIGNS UP TOP PROPERTY MANAGER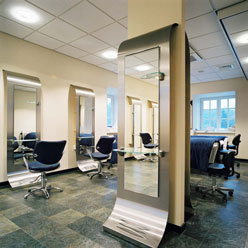 Saks Hair & Beauty, the UK's leading salon group, has taken on Graham Oldfield, formerly Associate Director at DTZ Debenham Tie Leung's Newcastle office.
Graham joins Saks as Property Manager as the company continues to rapidly expand with plans to open at least another 30 salons in the UK in 2005, taking the total number of franchises to 150.
Graham will be responsible for managing the property portfolio throughout the UK, and following the launch of Saks' first international salon in Brussels in November 2004, he will also oversee site selection and property management as the group opens more sites throughout Europe and in other parts of the world including China and the Gulf States.
He'll also be in charge of site acquisition, existing salon refurbishment, shop-fit and all landlord and tenancy matters.
Graham, who lives with his wife in Darlington, is a professional member of the Royal Institution of Chartered Surveyors and has been involved with many aspects of the property profession throughout the UK over the last 30 years.
He says: "This is an exciting time for me to join Saks during this period of rapid expansion both in the UK and mainland Europe. I am looking forward to working with the team to add to the continued success of the company."
OVENU DONATION GIVES KIDS A FUN TIME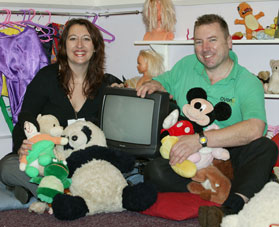 Ovenu's franchisee in Darlington, Derek Lancaster, has celebrated a successful first year of trading by donating a DVD player and television to a local children's charity.
The gifts were received gratefully by Darlington-based Funtime Childcare Centre, which was set up in 2000 to provide affordable childcare in the community. The centre now has three sites in Darlington and caters for around 300 children each week.
Derek spent 26 years in the RAF working as a chef before leaving to operate Ovenu's professional oven valeting service throughout Darlington and the surrounding areas. Since then he has seen the good, bad and the truly ugly while cleaning over 400 ovens and cookers for satisfied local people.
Ovenu's valeting process is unique because it involves dismantling key components of an oven (door, interior panels, fan and shelves) and placing them in to design-registered equipment which uses non-caustic products to clean the oven parts. The whole process takes around three hours and leaves the oven, hob and exterior in immaculate condition.
Derek explains: "I've had a successful first year as an Ovenu franchisee and I wanted to celebrate by putting something back into the local community. I hope that the gifts are useful and provide the children with extra facilities to enjoy during their stay at the centre.
"Over the last twelve months I have concentrated on establishing the business in the area and during the second year I hope to forge links with a range of businesses and organisations to really drive the business forward."
Debbi Moore, chief executive at the Funtime Childcare Centre, says: "I am extremely grateful for Derek's kind donation and we're hoping that other businesses follow suit. As a non-profit organisation we have to rely on the generosity of local people and businesses to improve the range and quality of equipment available to the children. I wish Derek well and I'm sure he can look forward to a successful second year of trading."
Prontaprint franchise Newcastle scoops top award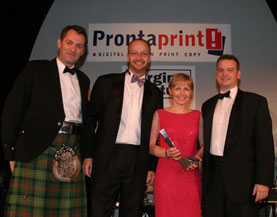 Prontaprint Newcastle owners Ruth and Adam Brenner have beaten more than 33,000 Franchisees from Franchise organisations across the UK to take third place in this year's National Franchisee of the Year Awards.

The announcement came at a glittering award ceremony organised by the British Franchise Association and marked the second year in a row that Prontaprint Franchisees have been named amongst the Franchise industry's top three business operators.

This latest achievement comes only days after Adam and Ruth celebrated winning a Prontaprint 'Turnover Development Award'. The centre was chosen from 175 Prontaprint digital, design, print, and copy centres across the UK and Ireland as part of Prontaprint's annual awards which recognise exceptional levels of achievement amongst its Franchisees and their staff.

Laird Mackay, Managing Director of Prontaprint Limited, said: "Adam, Ruth and their team thoroughly deserve national recognition for their achievements and to be named as one of the top three Franchise businesses in the UK simply bears testimony to their dedication and commitment to succeed."

Adam and Ruth are no strangers to success – the centre took three awards at Prontaprint's national conference last year. With constant sales activity, enviable brand recognition within their local marketplace, continued investment in equipment and one of the finest teams in the Prontaprint network, the centre is a major contributor to the Prontaprint group.

Prontaprint Newcastle based in Collingwood Street first opened for business back in 1971 and takes its place in UK franchising history by being the first print outlet in the UK. Adam and Ruth took over the centre in 1997 with five staff, heavy competition and a turnover of £250,000. They have since turned the business into a £900,000 operation creating 10 new jobs and a wide range of loyal business clients.

Concludes Laird: "The success of the Prontaprint Newcastle centre is down to the effort put in by the whole team. I'm sure many businesses in Newcastle will join me in congratulating everyone at the centre for their consistent and sustained approach to success which has also reaped dividends in terms of the quality and level of service which companies enjoy when using Prontaprint Newcastle."
SAKS HQ GREAT NORTH RUN TEAM RAISES THOUSANDS FOR CHARITY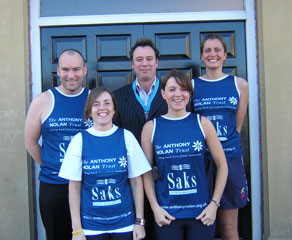 A team from Saks HQ recently took part in the BUPA Great North Run and raised over £3000 for the leading salon group's partner charity The Anthony Nolan Trust.
Janet Wilson, Paul Tennant, Rachel Guy and Amanda Pybus trained for several months before the event. An injury for the fifth member of the team led to Saks General Manager, Richard Bland, putting himself forward for the challenge just 10 days before the event.
Confessing to having only ever run 2 miles without stopping before trying the 13 mile haul, Richard donned an Anthony Nolan top with the rest of the team and gave it his best shot. He amazed all his colleagues by completing the run in 2 hours 26 minutes! The rest of the team all achieved personal bests under 2½ hours with Janet finishing in less than 2 hours.
Key suppliers and contacts including L'Oréal, Elemis, Fake Bake, Campbell Hearn Design, KallKwik, HBOS and David Lloyd sponsored the group, as well as friends, family and colleagues.
Saks announced it's partnership with Anthony Nolan earlier this year after Michelle Wood, a young stylist at Saks Yarm who has Acute Lymphoblastic Leukaemia, alerted HQ to the charity's cause.
The Anthony Nolan Trust combats leukaemia and other related immune deficiency diseases by maintaining the UK's largest register of volunteers willing to donate bone marrow to save the life of a person they have never met.
Saks salons and HQ staff will be taking part in many more fundraising events for the charity in coming months and the group will be organising various charity days and events to give clients the chance to show their support as well.
£3MILLION EURO FUNDING BOOST
Business Link County Durham is at the forefront of a multi-million campaign to improve access to business support in the region.
Small businesses across County Durham are to benefit from a £3million European funding campaign aimed at simplifying access to business support. The money, received from the European Regional Development Fund (ERFD), will improve access to advice and information for thousands of companies.
The funding will be channeled into establishing a new County Durham partnership, with Business Link County Durham at the forefront. The plan is to offer a streamlined approach to business support and advice, and came about following an extensive review of business support in the area.
Further funding for the partnership has come from Business Link County Durham, One NorthEast and the County Durham Economic Partnership.
Roger Crudgington, chairman of the North East Business Support Network in County Durham, said: "Securing ERDF funding for business support in County Durham is a major boost and by working in partnership, we will be able to make more effective use of the funds for the benefit of businesses in the area.
"Following a two-year review of publicly-funded business support, offering businesses easier access to help and advice through the Business Link service is an exciting step forward. We are looking forward to working together to provide an effective service for business."
Business Link County Durham can provide immediate answers to a wide range of general business enquiries or, where the request is more specialised, help the customer to find a relevant source of information.
SMALL BUSINESS BOOMING IN NORTH EAST
Small businesses in the North East are going from strength to strength, according to a new countrywide survey.
The survey, called Lifting the Barriers to Growth, painted a positive picture of the North East's small business economy. It showed the region's businesses are increasing their sales, employing more people and are more confident than ever about the future.
Full time employment within small businesses in the North East has increased by 44.5% over the past two years, more than double the national average. Selling price was cited by 42% of the region's businesses as their main strength.
FSB North East policy chairman, John Wright, said: "Collectively, this snapshot demonstrates the strength and confidence of the small business sector. There is increased confidence in the region, and most companies reporting have had a more profitable period than two years ago.
"But they are still critical of the cumulative impact of red tape. We could certainly do with more assistance from agencies like One NorthEast for small businesses."
The FSB polled almost 19,000 businesses nationally - the largest UK survey of small businesses ever. It showed that more than half of all respondents are aiming for rapid growth over the next two years.
The overview is of a healthy and confident small business sector and shows SMEs as the job creators of the UK economy.
SIMON'S KICKING OFF IN ICELAND
Newcastle United's team goalkeeping coach Simon Smith has kicked off his exporting ambitions in Iceland with the help of UK Trade & Investment.
The skills of North East goalkeeping coach, Simon Smith, are going global, with the export of his courses, a book, video's and DVD's on goalkeeping skills and techniques.
Simon began his professional career with Newcastle United in 1978 and has been the club's goalkeeping coach since 1993. He also runs his own companies Simon Smith Goalkeeping and Simon Smith Productions Ltd. Thousands of youngsters and adults have already honed their skills with his publications and Simon decided to broaden his horizons to target overseas markets, with the help of UK Trade & Investment.
Lucy Smith, Simon's wife and Director of Simon Smith Goalkeeping and Simon Smith Productions Ltd, said: "Our International Trade Adviser John Doolan talked us through everything and suggested ideas on how we could break into another country.
"He suggested Iceland as a starting point as the UK already has strong links with them and they're football mad - almost everyone plays football, from children to adult. And they're big Premier League supporters.
"Simon was invited to Iceland and met representatives of the Icelandic FA who are now looking at signing him as a consultant to help organise Coach Education Course for Goalkeeping Coaches.
"He also spoke to a private football academy and a travel agency, both are interested in organising trips for coaches and goalkeepers to attend courses here.
"We'd never have thought of Iceland, but with the advice and support provided by John and UK Trade & Investment it looks like our export trade is going to have a great kick off."
John Doolan, UK Trade & Investment's International Trade Adviser at Business Link Tyne & Wear, said: "Simon is already experienced in the art of marketing his skills as a specialist goalkeeping coach across the UK and we're delighted to have helped him take that important first step into international trade.
"It can be daunting for any company looking to break into a new market, particularly if it has not been involved in overseas trade previously, but UK Trade & Investment can provide access to a range of advice and support to ensure companies can achieve their exporting ambitions."
To find out more about how UK Trade & Investment can help your company succeed overseas contact the International Trade Team at your local Business Link: Tyne & Wear 0191 516 6767, Northumberland 01670 813322, Co Durham 0191 374 4000, Tees Valley 01642 806666. Or visit the web UK Trade & Investment website at: www.uktradeinvest.gov.uk
NE Has Head Start in IT Security
One NorthEast's head of knowledge, information and ICT Maitland Hyslop said: "Just as we have been among the front-runners in our adoption of IT and the internet, so we have been innovators when it comes to security."
But he also warned that businesses in the area, as the rest of the country, still need to do more to guard against computer security breaches such as virus attacks, unauthorised access, fraud and theft.
Mr Hyslop urged businesses to take advantage of the European Telecommunications Resilience and Recovery Association (ETRA) based in the University of Northumbria, which was set up last year with the aim of improving IT security.
He said: "No other region in the UK has this asset and it's important our businesses take advantage off it."
ETRA will hold its second annual conference at Newcastle Civic Centre on June 23 and 24. For further details visit www.etr2a.org, or call (0191) 241 4523.
One NorthEast's advice follows a warning from the DTI that businesses in the UK need to tighten up their IT security following the Sasser virus outbreak earlier this year.
Visit One NorthEast at www.onenortheast.co.uk.
Changes at Saks North East HQ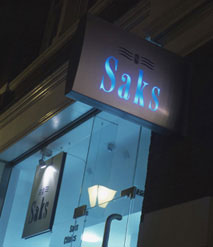 As Saks continues to grow at a record rate, several changes have been made at HQ to cater for the increase in salons.
One of the most significant and ground-breaking developments at Saks HQ is the introduction of a Customer Services Department. Set up to handle enquiries quickly and efficiently, the Customer Services team deals with everything from prospective franchisee enquiries and Saks Ceramics orders to recruitment queries, nearest salon enquiries and calls from salons within the network.
Because of the rise in numbers at the North East-based HQ, several departments including Marketing, Education and Finance, have taken over another office building near the existing offices, to cater for plans to recruit more personnel in the coming months.
The Business Development Department has been created to oversee the launch and ongoing development of new and existing salons. Paul Tennant has been working at HQ for four years as Regional Operations Manager, and has now been promoted to Head of Business Development.
Richard Bland has also been promoted to Saks General Manager, overseeing all departments and the general running of network, and reporting to Managing Director Stephen Kee. He also heads up the Franchise Department which looks after the selection of prospective franchisees.
Having opened its 89th salon in Woking at the beginning of September and with plans to open at least another fifteen salons in the next few months, the group looks set to top its 2003 target of 100 salons by the year end. Richard Bland said: "More and more shrewd businesspeople are aware of the fantastic prospects of owning a Saks salon and we receive hundreds of enquiries from potential franchisees eager to join us. Moving some of the departments to another building was the only way of accommodating the huge number of extra staff we've had to take on at HQ to deal with the increase in salons. "The introduction of the Customer Services Department is another exciting development for Saks. We take hundreds of calls every day and it's crucial we deal with them quickly and efficiently, in keeping with our unrivalled reputation for excellent customer care."
Oakleaf Teams Up with Darlington Consultancy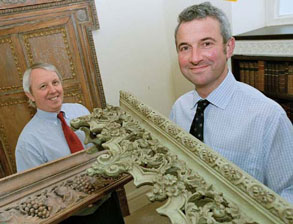 The franchise operation of a leading manufacturer of authentic reproduction wood beams and wall panelling is to be expanded by a firm of Darlington-based franchising experts.
The Franchise Company has been appointed to help Bradford-based Oakleaf Reproductions Ltd to enhance its franchise offering and build on its existing stable of eleven franchises.
Oakleaf is a family firm established in 1969 to manufacture reproduction wood mouldings of beams, panels and other products to the highest quality in OCR (Oakleaf Cellular Resin). OCR has been specially formulated to reproduce many of the characteristics of wood, not only convincing to the eye but the ear and touch also. The result is that Oakleaf mouldings are rarely distinguishable from their originals.
The Oakleaf range comprises more than 250 different products suitable for use within commercial and domestic applications, providing specifiers with a varied choice of decorative period 'woodwork' products which might otherwise be expensive and difficult to obtain in the desired quantities. Each moulding is carefully crafted to ensure authenticity but is also tough and hard-wearing for a variety of applications.
After successfully launching the brand as a franchise at the NEC in 2001, the company is now reviewing its recruitment strategy for new franchisees. Another part of its long term development plan is to relocate its manufacturing to new premises soon, to improve production and staff facilities and enable Oakleaf to further expand its product range.
Oakleaf is now building on its excellent trading position by expanding the franchising side of the business with help from The Franchise Company. Oakleaf's managing director Jonathan Banister explains the rationale behind the selection of the consultancy: "The Franchise Company has demonstrated a tremendous knowledge in its field and the advice I have received so far has made me very confident about successfully developing the Oakleaf franchise opportunity throughout the rest of the UK."
Ken Rostron, partner at the Franchise Company, has been working closely on the expansion strategy with Jonathan Banister. He said: "Oakleaf provides marvellous quality products which franchisees can offer in the marketplace with complete confidence. The commitment and support provided to new franchisees is also first class, so all the ingredients for a successful expansion programme are in place and we are ready to go."
"We want to help Oakleaf increase awareness of its superb range of quality products, and also its sound franchise opportunity. The franchise will suit anyone with a flair for design and an understanding of customer service, but operating your own business also requires commitment and the determination to succeed."
CHIPS - Simply the Best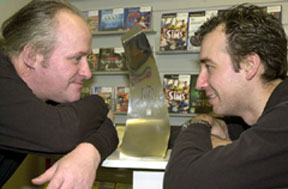 Middlesbrough based company CHIPS is celebrating after scooping Independent Retailer of the Year at the prestigious video games industry awards.
The video games chain based in Middlesbrough is owned by Nik Agar and Don McCabe and has 24 outlets nationwide stretching across the North-east and as far as Portslade, near Brighton, and Edinburgh.
CHIPS, an Associate Member of the British Franchise Association, was presented with the glittering trophy at the INDIN, the UK's video game industry's annual celebration, held at the Grosvenor House Hotel in London.
"It was a genuine surprise to win this award and it is a fantastic Christmas present for everyone at CHIPS," said Joint MD Don McCabe, who accepted the award from Don McCabe, Joint MD of CHIPS, accepts the INDIN award from InDin founder and Acclaim Entertainment President Rod Cousens.
The awards were presented following a video address by Prime Minister Tony Blair to the industry's movers and shakers.
"This is the top award in the video games industry and we are delighted to be named as the best UK independent by the country's top publishers and distributors," said Don.
"This is confirmation that CHIPS stores, both company–owned and franchise, are the very best in the country. We know it and our customers know it but it is great for this to be recognised by the video games industry as a whole."
CHIPS has seven company stores, an award-winning e-commerce site, www.chipsworld.co.uk, and 16 franchise stores stretching from Portslade to Edinburgh.
Each store buys, sells and trades new and second-hand consoles, video games, accessories and DVDs.
"Inquiries are constant and this award should give franchisees great confidence in us and our business," said Joint MD Nik Agar.
CHIPS stores can be found in Middlesbrough, Stockton, Redcar, Darlington, Northallerton, Sunderland, Bishop Auckland, Chester le-Street, Consett, Chorley, Chorlton, Edinburgh, Guisborough, Hartlepool, Skipton, Stafford, Lytham St Annes, Arnold, Letchworth, Norwich, Yeovil, Portslade and Orpington.
Contact CHIPS by emailing franchise@chipsworld.co.uk
Franchise Company Develops Unique International Partnership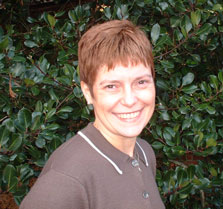 Leading UK franchise consultancy The Franchise Company has developed a unique international partnership that is seeing it establish formal links with consultancy firms around the world.
The new initiative means that the consultancy now has reciprocal ties with specialist firms in China, South Africa, Holland, USA, France, Ukraine, India and the Middle East with more to come.
The Darlington based consultancy, which has been a full member of the BFA since 1993, has signed co-operation agreements with specialist consultancies in each of the countries in what is believed the first independent network of franchise consultants developed in this way.
The new partnerships will benefit The Franchise Company's UK clients looking to take their franchise networks overseas and will also enable the consultancy, which works with over 40 companies across the UK, to advise on every aspect of franchise development when overseas franchisors want to establish themselves in the UK.
Franchising is a kind of partnership with the granting of a licence by one party, the franchisor, to another, the franchisee, which entitles the franchisee to use the trade name, marketing methods and business systems of the franchisor. Each business is owned and operated by the franchisee, with the franchisor retaining some control over the way in which the relevant products and services are marketed and sold and the method of running the business.
Ken Rostron, Partner with The Franchise Company, said: "This is a unique move that I believe will help open up new international markets for UK franchisors. Franchising has developed a great deal over the last twenty years, and it is important that as an industry we continue to broaden our horizons, and developing our franchise networks internationally is a crucial part of this."
He added: "This is an exciting time to be involved in the industry because I believe the opportunities available for UK franchisors overseas are growing as international markets and borders open up across the world. What this new partnership will enable us to do is smooth the entry into overseas markets which will save our clients valuable time, because we can combine our expertise in developing franchise networks with the added benefit of our partner's specialist local knowledge of their country and economic position. We also anticipate extending the consultancy network further across the world, especially in Europe."
North East Firms Find the Value in the Kitchen Boardroom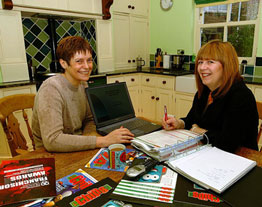 Juggling family and career is a challenge faced by many women looking to stay in the world of work. But two North East women have found a way around it that means they can be there for their children at the same time as running successful companies.
Julie Waites, a partner in The Franchise Company, and Debra McCabe, Franchise and Marketing Manager at video games retail chain CHIPS, have joined forces to expand a successful enterprise.
Both mothers begin work after dropping their children at school and often hold their meetings over coffee in Debra's kitchen. This informal setting does not stop them making business decisions worth thousands of pounds as they jointly plan projects such as exhibiting at franchise exhibitions and holding franchise conferences for the Chips franchise network.
Julie's company, which is based in Darlington, is the North's largest franchise consultancy and one of the largest in the UK. It works with more than 40 companies across the country, advising on all aspects of franchise development both in this country and abroad.
CHIPS was established in the early 1980s selling video games and games consoles. By the late 1990s the company was thinking about franchising when it was approached by someone who wanted to become a franchisee. At this point, recognising the need for franchising expertise, CHIPS teamed up with The Franchise Company to help develop the franchise system, assist with the recruitment of franchisees and provide ongoing assistance with the specialist requirements of this aspect of the business.
Now recognised as the UK's leading independent games retailers and recently voted Independent Retailer of the Year, CHIPS has hugely benefited from the link with The Franchise Company.
In the past four years CHIPS, which is based in Middlesbrough, has grown from six company shops to 21 outlets. By summer this number should have increased to 30, and a lot of this success has been planned over cups of coffee in the 'kitchen boardroom'.
Julie's two children, Ellie (5) and Aimee (3) are dropped at school and nursery in the morning. Their Grandma cares for them three afternoons a week giving Julie three full days to work, and she finds time for meetings with Debra on Friday mornings, when they are both also child-free.
Julie said: "You don't realise until you have children what a juggling act takes place. I am not sure if I fit the family around the business or the business around the family. Being a mother has definitely made me more efficient in my business and improved my delegation skills. The business has actually improved because it has to be able to continue to operate effectively on the days that I am not physically there. I now fit five days work into three and a half days. I have tremendous staff and couldn't do it without the support of my family, but the result is a busy and fulfilling life."
Julie added: "Working with Debra is great because she and I certainly recognise each others issues and empathise with each other's lifestyle."
Debra said the kitchen is actually a good place to hold meetings because there are no interruptions such as telephone calls. "I need to work. To be at home all day when you have worked for 20 years would be hard. Although I am contracted to work three days a week for CHIPS, it is very flexible. In reality some weeks I work the equivalent of at least five days a week but I have an office at home so I am able to work from 8pm to 1am if that is necessary. I am paid to do a job rather than be in one place for a fixed number of hours. If one of the children is ill I can care for them and fit the work around them."
She added: "My son Finn (5) is at school and a private after-school club three days a week. My daughter Elle (4) has just started the school nursery in the mornings and goes to private nursery three afternoons a week. In effect that gives me four days with them because I have Saturday and Sunday as well. To me that is a decent split. It is great working with Julie. We have a good business relationship but we also understand the pressures on each other. If I have to end a phone call because one of the children needs me she completely understands. We just pick up where we left off later on. Both of us are flexible enough and happy to work outside our "normal hours" which is a great bonus for both businesses."