MOLLY MAID Franchise East England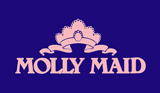 MOLLY MAID is looking to expand in East England
MOLLY MAID, one of the UK's most successful franchise companies, and a leader in professional home cleaning, is looking for franchisees in East England.
Joining the internationally recognised MOLLY MAID brand will allow you to be part of the UK's lucrative £9bn domestic cleaning market.
Are you right for Molly Maid?
If you are a business professional looking for a new management opportunity, then MOLLY MAID may be right for you.
As a franchisee of MOLLY MAID you will not be required to do the cleaning but instead will be responsible for managing and developing the business, including recruiting and managing a team who will undertake the day to day cleaning jobs, and sourcing and meeting with new clients.
How much does a MOLLY MAID franchise cost?
Total investment of £16,975 + VAT*
We would however advise you to have a minimum of £8,000 in working capital in your bank on day one, bringing the total investment excluding VAT to £24,975 (*bank funding available)
Hear from some of our franchisees in East England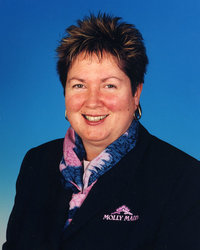 "I have been running the business since February 2004, I have found the key attributes to my success have been having a strong work ethic, enthusiasm and determination. I enjoy that the role allows meet to meet new people and strong people skills are important, as is having belief in yourself and your maids. Being part of a strong nationally recognised brand is also a massive advantage. There is so much support available it is hard not to succeed.
There are a number of available areas in the East of England crying out for a MOLLY MAID Franchise, my recommendation is to do your homework, speak to MOLLY MAID UK and speak to other Franchise Owners, we are all here to help."
Margaret King – MOLLY Maid Benfleet
"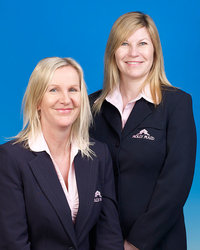 I have been running the Franchise for 10 years and my business partner Allison joined 5 years ago to help me expand the business. We have worked extremely hard to generate a business with annual turnover of approximately £. The key to our success centres around being motivated, having a passion to succeed and enjoying what we do.
Support is always on hand when needed, plenty of encouragement along the way and ideas of how to grow the business. We have a dedicated business advisor, who is genuinely interested in how we perform. Twice a year we can attend Regional meetings which give us the chance to meet other franchise owners, and swap ideas. Also a Convention once every two years, which is a brilliant opportunity to gain new ideas and processes but is also an enjoyable social event!

We both enjoy the variety of work and the challenges (good and bad) that it brings. When our children were younger it provided great flexibility and fitted around family life. We also like the fact that we are providing a valuable service to our local community. There are some great areas available to launch a MOLLY MAID Franchise in the East of England. Whilst it can be extremely rewarding be prepared to work hard to grow the business and ensure you have enough capital to get started!"
Julie Ward and Allison Bayes – MOLLY Maid Braintree
MOLLY MAID available territories
We currently have opportunities in:
Brentwood
Bury St Edmunds
Cambridge
Cambridge North
Chigwell
Colchester
Epping
Frogmore
Hertford
Huntingdon
Ipswich
Loughton
Lowestoft
Melton Mowbray
Nottingham East
Romford
Sheering
St Neots
Stevenage
Tilbury
Ware
Welwyn Garden City
If you think you have what it takes to become a MOLLY MAID franchisee in East England then please fill in the form below and we will contact you with further information.