Established health insurance franchise for sale in Northamptonshire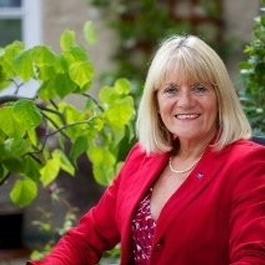 Name: Lynda Buntin Senior Healthcare Partner
Location: Northamptonshire (covering Kettering, Corby, Wellingborough and Peterborough)
Franchise: WPA Healthcare Practice Plc
Date launched the franchise: May 2009
Tell us a bit about yourself and what you were doing prior to buying your WPA franchise
Worked for 20 years as Company Secretary with a Nationwide wholesaler with a T/O around £4M. Position required handling of Administrative, Legal, HR and Marketing duties. Responsibility included placement of the Corporate Health Insurance and sourcing all insurance to meet the needs of the firm.
Why did you decide to go down the franchise route?
The appeal of a proven route to success with a large degree of support, backing and training. Working as part of a team of colleagues all endeavouring to run their own individual businesses with the security of the back up of the only specialist Health insurer.
Why did you choose the insurance industry? And ultimately a WPA franchise?
Some knowledge gained of the Private Medical Insurance (PMI) market during the previous role and as WPA was an unknown entity it sparked my interest. The strong ethical approach and long-established nature of WPA appealed. The fact they are little known presenting the best opportunity for growth.
Why have you decided to sell your business?
Part of the purpose of setting up a franchise was a ten-year plan to build a pension pot. Having succeeded in this aim I am looking forward to a well-earned retirement.
What's the key selling points of your business?
Working with the UK's only Specialist Health Insurer as the NHS is acknowledged to be under pressure the policies are a welcome alternative to the waiting lists of the current health system and appeal especially to the self-employed and owner managed businesses.
By providing expertise and advice on how to achieve affordable access to the best private medical treatment as well as offering a key employee benefit embracing everyday healthcare expenses the cover is an effective recruitment, reward and retention tool for companies of all sizes and provides competitive and sustainable plans for individuals, families and firms.
With policies from as little as £5 per person per month the choice is attractive and appealing and offers peace of mind that quick diagnosis and speedy treatment will be available in the event of illness.
What support should the new franchisee expect to receive?
A complete and extensive package from WPA includes full training in the product range and guidance on setting up the business. Ongoing licensing of the Healthcare Partners within the framework of the FCA guidelines.
Established mentoring from an experienced Healthcare Partner (fellow franchisee) as part of the WPA Two Year Mentoring Programme.
Fortnightly fee share of both new and retained business with a realisable income from day one.
All marketing literature supplied at no charge by WPA and the seller could be available during the first year to supply ongoing support to the incumbent if required.
What are the other benefits of buying a resale?
Immediate income from retained business via renewal fees and a loyal customer base with established contacts to supply introductions to new business.
Well organised systems and a pattern of working to achieve great results.
What is a typical day for you as a franchisee?
An example day would mostly be based out of the office for a start with a networking breakfast followed by appointments with either prospects/introducers or renewing clients.
In between appointments handling telephone and email enquiries in conjunction with the Account Manager. Handling documentation and completing application forms, producing quotes using the bespoke software and dealing with renewals and any required changes.
Conducting appointments to advise and sign up new business or discuss with existing clients their renewal terms.
Helping answer queries over claims processes and queries and signposting to head office.
Has becoming a franchisee changed your life, if so how?
It has completely propelled me from an average income earner through strategic growth year on year to a high-level income.
The role has rewarded me handsomely with pension investment providing the possibility of a comfortable retirement as well as providing personal growth and development and given me control over my work/life balance producing immense job satisfaction.
I also had the good fortune to meet and marry my husband after an introduction through his interest in a policy, a change I had not anticipated!
What is the most invaluable piece of advice you could give someone looking to buy their first franchise?
Discuss your aims and intentions with established franchise holders to gain insight into the reality of the business. Be prepared to be persistent and have confidence in your ability to succeed.
In your opinion, what makes a successful franchisee?
Determination, dedication and a desire to succeed. A strong work ethic coupled with integrity and honesty and true belief in the product.
Click here to find out more about Lynda's WPA franchise for sale
Read more on a WPA Healthcare Practice Franchise