Date Updated: 19-September-2016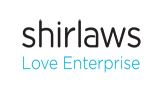 Request Details

Shirlaws
As a franchise owner, work is your lifeblood. Yet as your organisation responds to an ever changing landscape, substantial growth can seem harder to realize.
Here at Shirlaws, we work with franchise owners and management teams across all industry sectors to provide the vital foundations for sustainable growth.
We cover every aspect of your business from building culture, revenue, asset and management systems to investigating the crucial role behaviour plays within organisations, helping you to unearth the value within your business.
Business coaching, consultancy, training, facilitation or mentoring
Design and implementation of strategic growth plans
Strategic business support
Culture Integration Systems
We'll help you set up a toolkit and build the knowledge so you can break through the next barrier and the one after that, to build a valuable business that is easy to run and a joy to own.
To request more information about our services or to have a free, non-obligatory chat, please complete the short form below: