Run your own network of franchisees across Ireland/NI
**Master Franchise Opportunity**
Established 2015 | Profitable business model | Boutique care business
The multi-award-winning Blossom Home Care business was developed by husband and wife, John and Fiona Leggott. Our business model is built around profitability, cash flow and ease of operation, delivering greater satisfaction for the franchisee, their staff, clients, and client's families.

So, what makes Blossom Home Care so successful and so profitable as a business model?
Longer carer visits with one set price – simple
Targeting specific niche types of care delivery
Both private and HSE/NHS clients receive the same service
Fewer clients, fewer carers, fewer management staff = fewer problems!
A cash flow cycle that keeps you ahead of paying your staff
Larger franchisee territories capable of supporting up to three offices each
Above points are when compared with a typical home care franchise business model.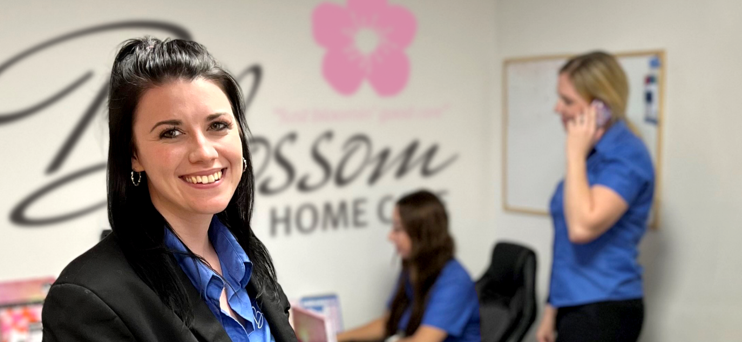 Key information
Master Franchise purchase price of £98,500
Working capital requirements of £300k or €340k. (Initial purchase price and setup of new office etc)
To include Northern and Southern Ireland
Around 10-12 large territories
Initial 10-year agreement
Projected £10 million overall turnover by year 5
Will have to run their own office for 6 months before selling a franchise
Your Role as Master Franchisee
Ireland and NI present a huge and rewarding opportunity for the right person or people to build their own network of franchisees with the Blossom Home Care brand and proven business model.
You will be required to run your own office for 6 months before selling a franchise
*If you can build and establish a network of ten or more franchisees you should have an annual network turnover of €12m – €18m over the next 5+ years. This should deliver you a recurring income in the region of c.€900K per annum.
Although not essential, some care industry or nursing experience would be beneficial for you as the master franchisee. If setting up with a business partner, one person could be more commercially orientated, the other with care experience. This balance has worked well for some of our unit franchisees in England for example.
Founders, John and Fiona Leggott will personally oversee your setup and ongoing support to ensure you have the systems and processes to build your own successful Home Care franchise network across Ireland and Northern Ireland.
To be successful we predict you will need at least £300K/€340K capital to invest.

"John and Fiona have created a brilliant business from scratch and it is very gratifying to see a small enterprise grow so fast and sustainably. I wish them the best of luck."
Rishi Sunak – MP and Prime Minister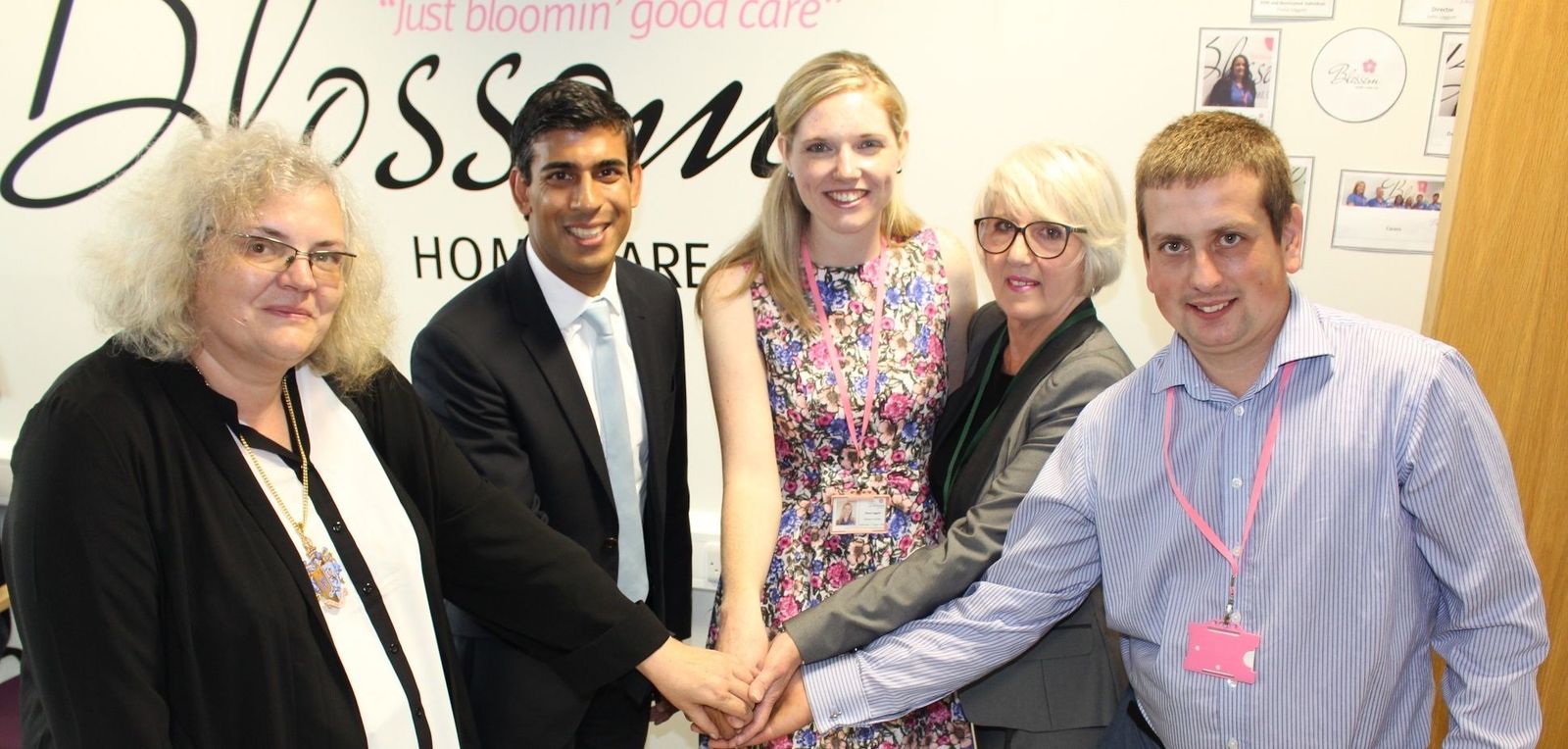 Building Your Franchise Network
We have been very successful at recruiting franchisees on the UK mainland and will provide you with the library of material and marketing plans to localise for Ireland/NI. Our marketing agency can provide ongoing guidance and support as required throughout your journey. The benefit of our genuine differentiators are they can be used to help you attract prospective franchisees to grow your own network of franchisees.
More time - Compared with the majority of home care businesses your franchisees will require less carers, c.40 staff per €1.1M sales – which means fewer management staff too. This is because your carer visits will be at least 50 minutes, often longer. More time enables more holistic care and more satisfied clients and staff.
Larger territories - Your franchisees territories will be large, capable of supporting three offices so they can build multi-million euro/pound highly profitable and valuable home care businesses. Start them with one office and once established they can open another, then a third. They could then sell the asset, or maybe take on another territory.
Boutique care - With longer visits their carers have more time to interact with clients, using our App to report on the detail of every visit. The system handles their invoicing and admin too, while keeping families up-to-date on their loved-ones in real-time, so they can continue their lives satisfied the level of care promised is being delivered.
"The documentation, software and systems that Blossom provide are extremely thorough and a huge advantage to the business"
Adam and Amy, Beverley franchisees

Ideal Partner
If you would like to become the master franchisee for Ireland/NI and build your own profitable home care franchise network you will need:
enthusiasm and character, and a positive can-do attitude
ideally some experience in care or nursing, or if a couple or partnership – at least one of the master franchisees to have some care/nursing experience (we welcome applications from partners offering a mix of skills)
Minimum capital: £300K/€340K

Interested in Blossom Home Care ?
Contact Esther Boughton
For further information on Blossom Home Care
---
Click on the link below to receive further information on our franchise opportunity. You can also connect directly with us to ask any questions.
This is FREE and non-obligatory; we never share or sell your personal information.