Established – In Japan in 2003
International Presence – over 1250 restaurants in 14 countries. Launched in the UK in 2021, 10 restaurants will be trading by the end of 2022. 15 further UK openings scheduled in 2023.
Ireland Opportunity – Following it's successful launch in the UK Marugame is now looking for an experienced Area Development franchisee to bring the brand to Ireland.
Meet Marugame Udon. Japan's favourite Fast Casual hand-made udon kitchen.
There is growing demand for Japanese cuisine amongst European consumers. Our food is fresh, cooked to order in view of the customer and our menu combines authentic dishes with others more familiar to the wider audience. We are focused on achieving our mission of "Udon for Everyone".
Udon in Japan is for all; and its broad appeal is growing within Europe across all demographics; from rich to poor, young to old, we are committed to bring this daily ritual to all.
We opened our first UK Kitchen in mid-2021 we now have 6 Central London stores trading at high volumes. Our opening pipeline for 2022 will take us to 10 Kitchens by the end of the year. Our forward pipeline is building well and we expect to open a further 10+ UK Kitchens in 2023. Our 5 year plan takes us to 150+ restaurants across the UK and Europe; a mix of company operated and franchised locations.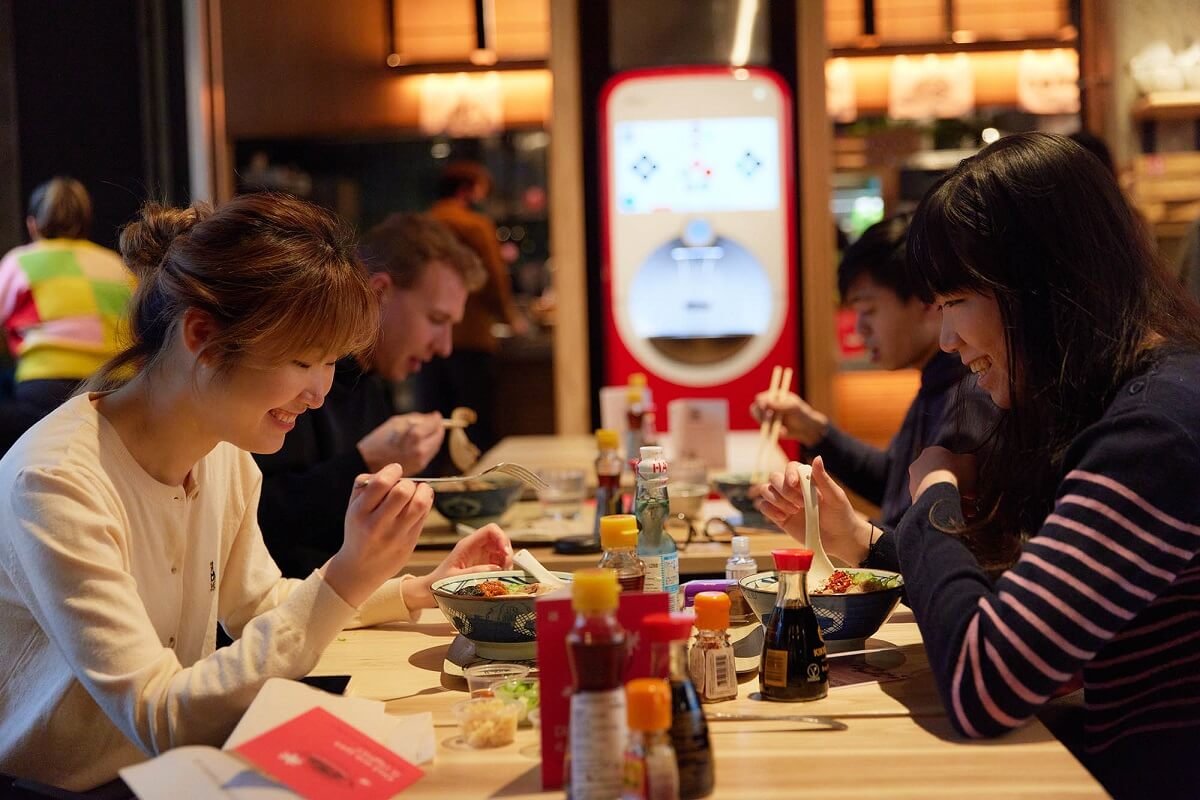 An established global presence
The founder of Marugame (and the Toridoll group) Awata-san started the first Marugame Udon restaurant nearly 20 years ago. His inspiration came from the traditional udon kitchens in the city of Sanuki, in the Kagawa prefecture, a place close to his heart.
It took Awata-san time and effort to build Marugame into the loved brand it is nowadays, with a global presence and raving fans from Tokyo to Texas!
In the UK and Europe Marugame Udon Europe Ltd is a joint venture between Toridoll and Capdesia. Toridoll provide unrivalled expertise in Japanese cuisine and the Marugame brand; Capdesia provide hospitality expertise in UK and European markets.
850 Marugame restaurants in Japan
1250 Marugame restaurants globally
Rated 1st for customer experience in Japan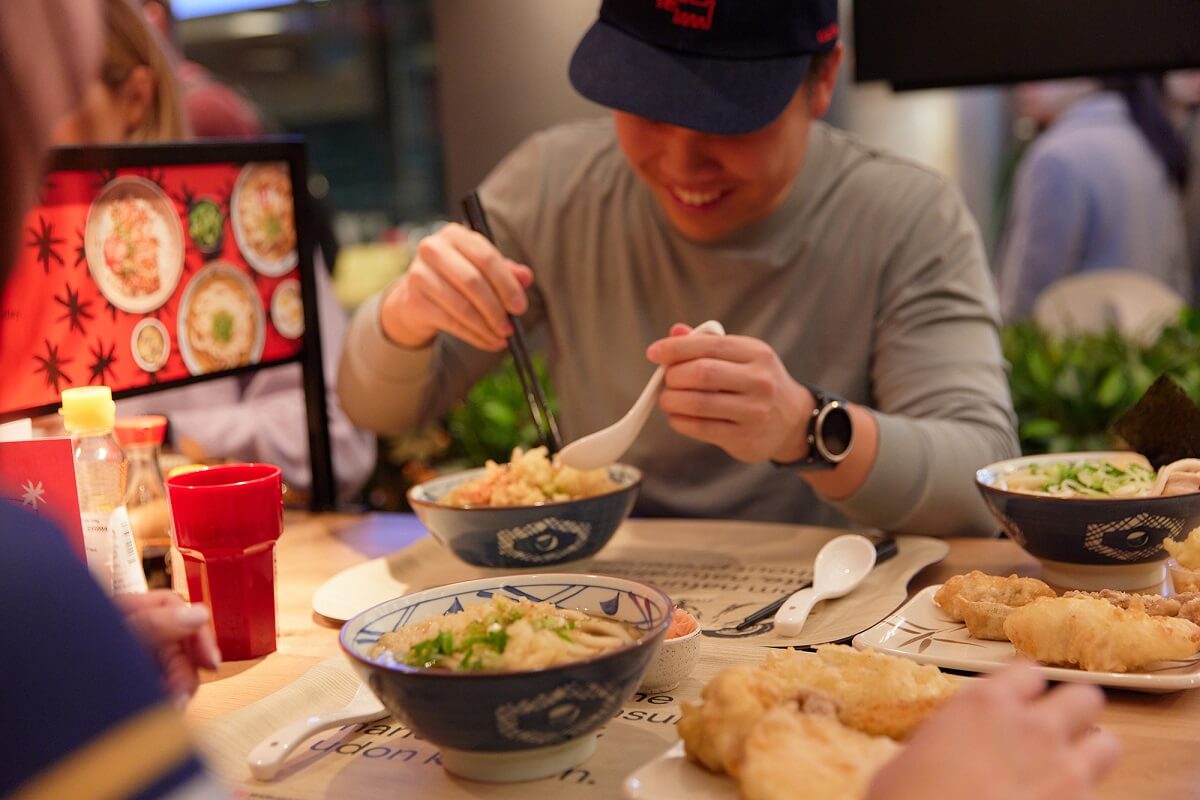 Capability and resource
The Marugame Udon Europe team has been in place since 2020, with growth and scale central to the foundations of the business. Hospitality expertise, high-volume quality operations, brand roll out and international growth is central to our skill set.
Marugame has been built with the infrastructure to "take us to 200". We have invested heavily in building an integrated systems platform enabling us to operate multiple restaurants efficiently and effectively. For example, we measure our queue time and movement down the counter through 'Eyezilla' movement cameras.
Our Marugame Club is a powerful single customer view giving us full customer history allowing us to drive behaviour and affect frequency.
We operate a paperless environment; with electronic operational checklists, health and safety systems, online ordering, customer feedback, training and development, recruitment applicant tracking systems, allergens, labour management, single customer view, loyalty club, business tracking and intelligence.
As a start-up with no established ways of working we have been able to build sustainable ways of working into the Marugame operation from the outset.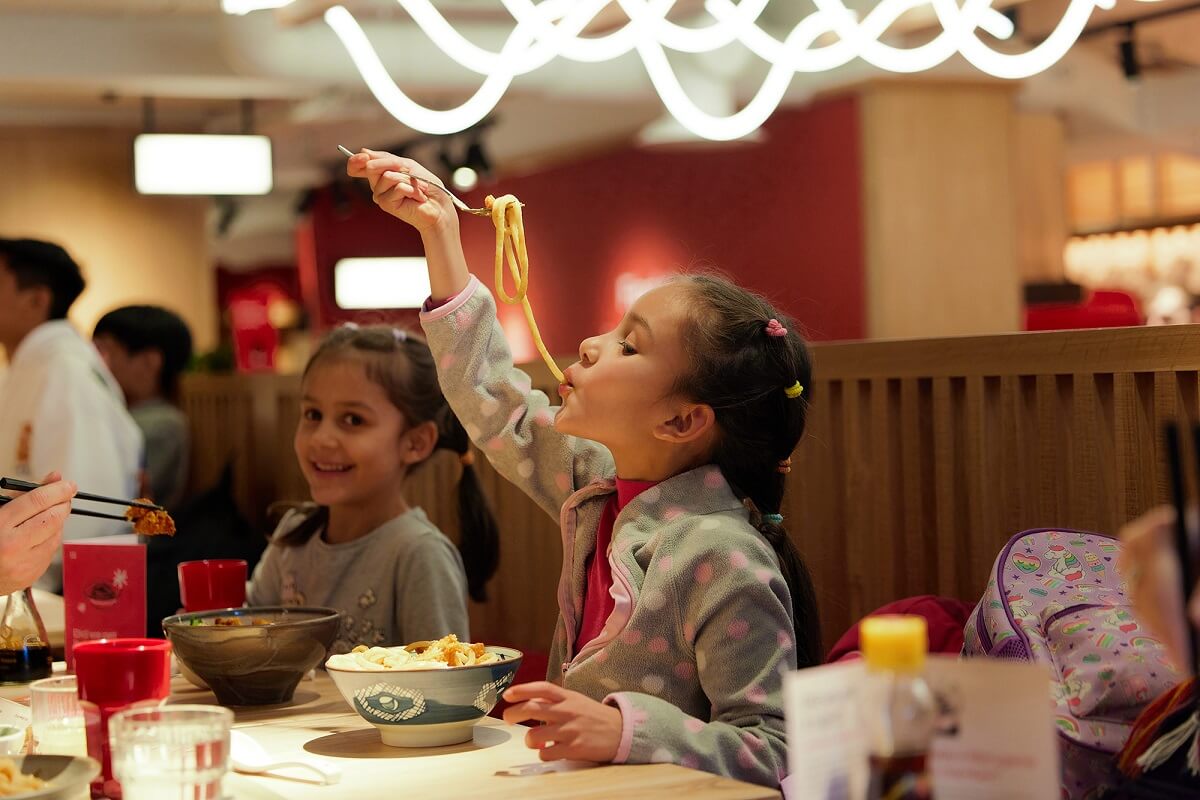 Ideal Partners - Ireland
We believe there is a strong opportunity for Marugame Udon in Ireland. The brand offers a genuinely differentiated customer proposition and has no direct competitors:

Quick-serve & eat – guests can be seated and eating within 5 minutes of entering
Value Fast Casual – exceptional value, average guest spend per head €15
Delicious food, freshly prepared in a lively open kitchen
Authentic and experiential
Also perfect for delivery
We are open to consider applications either for a whole of Ireland, or separate ROI and NI franchise territories.
Our ideal franchise partners will be experienced multi-site branded restaurant operators who are looking to expand with an exciting new brand. Our key franchisee requirements are:
Currently operates a multi-site branded restaurant / F&B portfolio
Experience in operating international brands
Experience in site finding and new site openings
Strong knowledge of the market
Is looking for a multi-unit investment
Desire to expand and diversify
We have a desire to work with partners who will live and breath our working philosophies including providing nourishment and development for our teams, and, doing the right thing for our people, customers, brand, and the planet.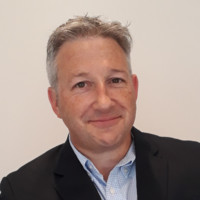 Interested in Marugame Udon?
Contact Judd Williams
Head of Franchise
---
Click on the link below to receive further information on our franchise opportunity. You can also connect directly with us to ask any questions.
This is FREE and non-obligatory; we never share or sell your personal information.