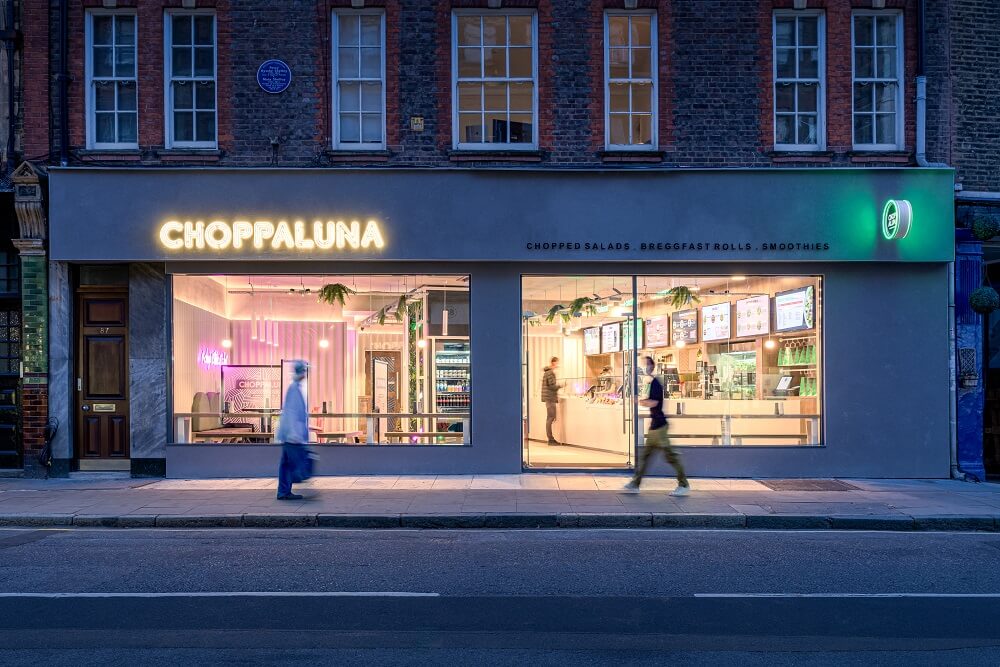 Choppaluna is a vibrant salad bar with an extensive menu, offering smoothies, chopped salad bowls, big-rolls and hot, grilled luna melts.
No matter what your tastebuds are looking for, Choppaluna has fresh, tasty and exciting meal options to fulfil and nourish your mind and body. There are over 60 ingredients for you to choose from should you want to customise your meal, made fresh in front of you by our expert team of choppers!
The simple menu consists of lunch and dinner (Chopped Bowls & Big-Rolls Luna Melts) and all-day (Smoothie Cups, Homemade Drinks range).
Dietary requirements – We got them all. No matter if vegan, vegetarian, meat, fish, gluten- or lactose free. Let's face it, the most diverse and discerning groups imaginable are to be found in transportation hubs, so by truly offering something for everyone, Choppaluna is the perfect addition to any bustling destination.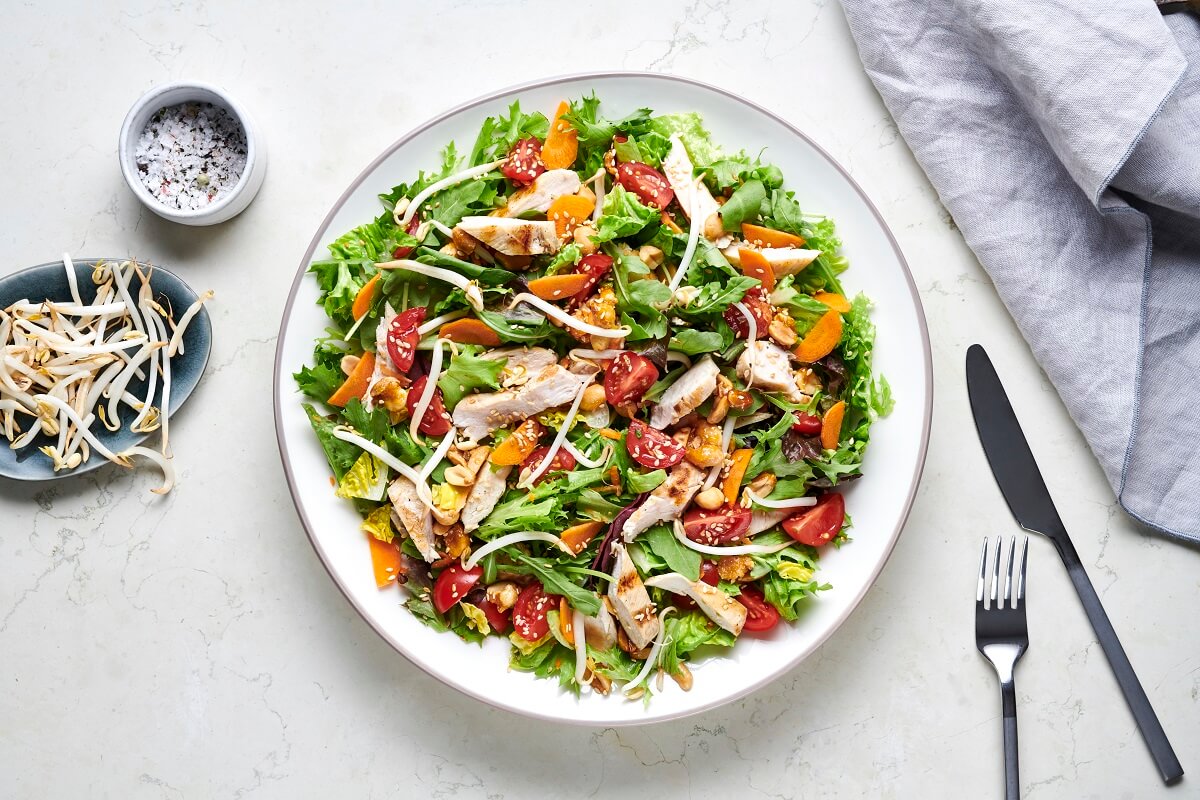 Unique systems
We developed Choppaluna to not only work in fast-paced environments but also in small places. We do not need a classic kitchen or any hot food consent, fryer, gas, grill or other license required equipment.
At Choppaluna we work with innovative devices that make scrambled eggs within 15 seconds or Porridge within 20 seconds. And we are not talking about any instant products – the real deal, high end.
When running to your gate and only got a few seconds, you can still enjoy some Choppaluna on your way to your destination thanks to our slick Grab & Go system
Multiple formats available to franchise including High Street, Shopping Malls, Express Stores, Dark Kitchens and Food Truck locations.
Outstanding guest experience with a live theatre kitchen at the core of the customer journey with all products being made-to-order.
Temperature insensitive delivery products as well as (office) caterings as a big revenue opportunity.
Summer and Winter menu - offering the customer a constant variety in their culinary experience while reacting to pricing fluctuations at the same time.
As fresh as it gets! Our dressings are all made in store and our products prepared daily fresh.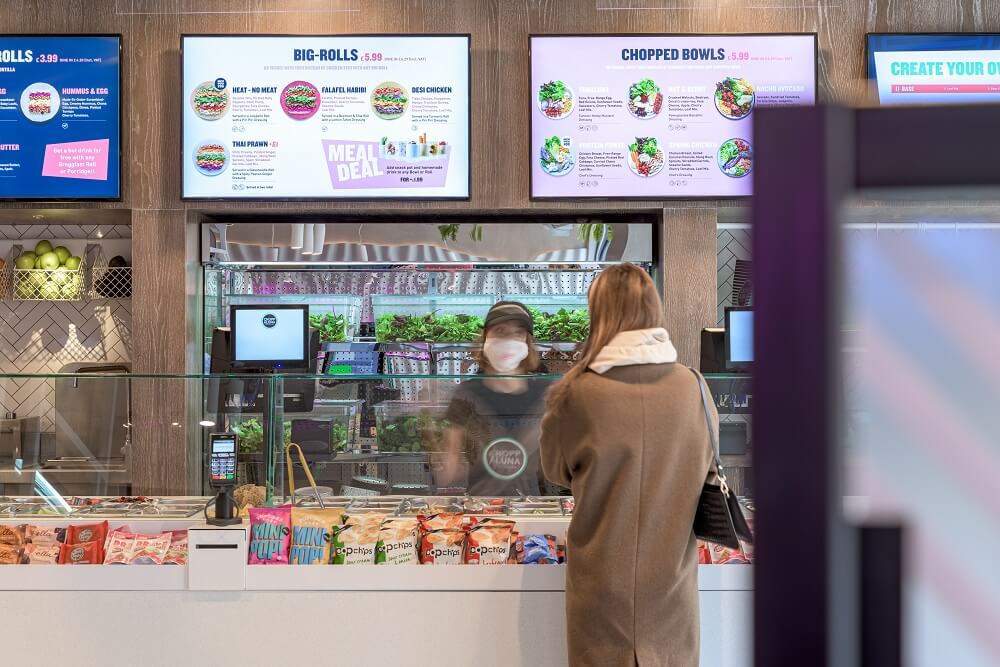 Ideal franchisee profile
Appetite for multiple units and could be an existing experienced branded F&B franchisee looking to diversify their business; or an investor looking to create their own business with a proven food brand.
Food experience is a bonus rather than a prerequisite, but you will need to demonstrate a track record of business success.
Startup Costs: £150K-250K '(depending on size + Working capital)
What you will receive
Choppaluna is part of the same HERO Brands family that has launched German Doner Kebab around the world, so you know you're going to get:
Multi-site agreements for great territories
A fast and reliable supply chain
Incredible on and off-line marketing
No hot food consent required means a greater choice of sites
An all-day menu
Sit in, takeaway, collect, home delivery
Stunning store designs and branding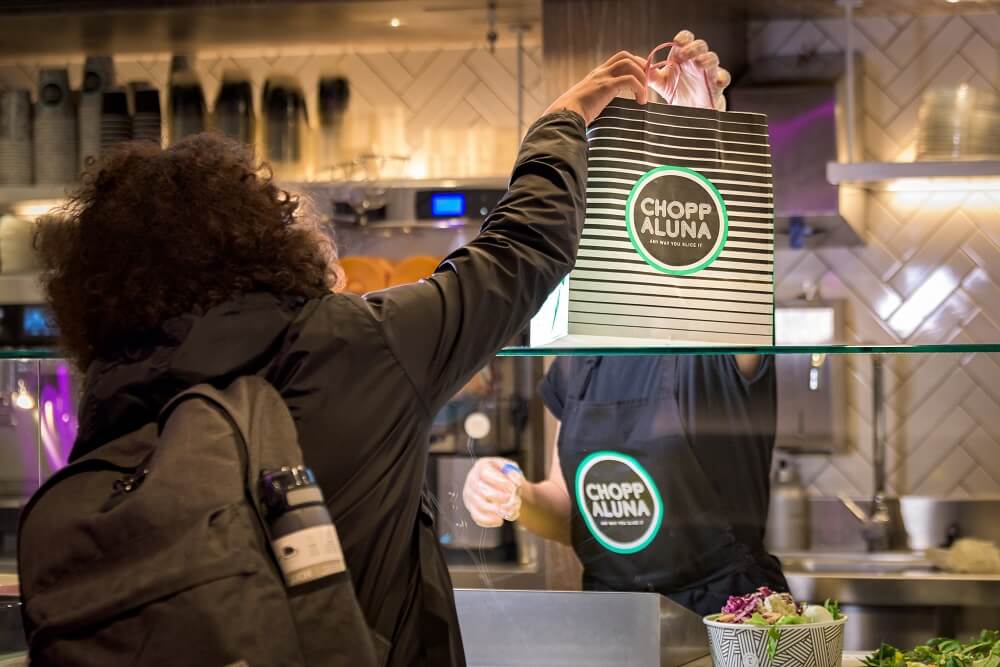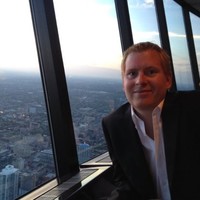 Interested in Choppaluna ?
Contact Chris Palmer
Group Development Director at Hero Brands
---
Click on the link below to receive further information on our franchise opportunity. You can also connect directly with us to ask any questions.
This is FREE and non-obligatory; we never share or sell your personal information.