WORLDWIDE BRAND PERFORMANCE
The first SUBWAY® store was opened in 1965 by Fred DeLuca and Dr Peter Buck. It was the first of over 44,000 locations in more than 105 countries. Today, in the UK and Ireland alone, there are more than 2,400 locations.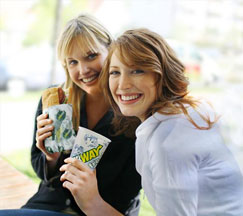 The SUBWAY® brand is the Number One Quick Service Restaurant (QSR) brand worldwide by total store count, as at January 2014. The first SUBWAY® in the UK store opened in 1996. Since then the SUBWAY® brand has grown at an exceptional rate and continues to expand – we are actively seeking new franchisees to become part of the success story.
SUBWAY® franchisees benefit from operating in a tried and tested system with great training and a solid support structure with aspects such as site selection, leasing, purchasing, marketing and more.
SUBWAY® COMMITMENT
The SUBWAY® brand is committed to making a positive impact in everything it does – from providing great tasting food choices, to reducing its carbon footprint and creating a positive influence in the communities it serves around the world.
CHOOSING AND BUILDING YOUR STORE
It is the franchisee's responsibility to find the location of the franchise; however SUBWAY® Development Agents and Subway Realty Limited are on hand to help.
The décor of a SUBWAY® store is in-keeping with the brand's values, ensuring the stores are inviting and comfortable for customers. The décor integrates natural building materials, comfortable furniture and careful lighting to create a warm, inviting, family environment. As a franchisee, you will receive assistance with your store design and equipment ordering.
GREAT PRODUCTS
SUBWAY® Sandwich Artists™ use a variety of breads freshly baked in-store daily, and an array of meats, cheeses, salads, vegetables and sauces to create tasty made-to-order Subs, flatbreads and salads.
With a focus on making quality, delicious Subs and offering customers real choice, the SUBWAY® brand has built up a vast and loyal customer base.
GREAT TRAINING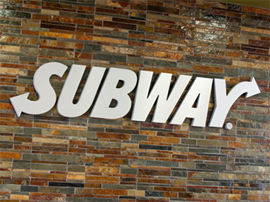 All new SUBWAY® franchisees are required to attend a two-week training course in Cambridge ahead of opening their own stores.
This intensive training programme provides you with an overview of operating a SUBWAY® store and running a business, including classroom and in-store sessions. On completion of the training, franchisees are well-equipped to take the next steps in opening their own store. Similar training programmes are available for SUBWAY® store managers as well.
HOW WE MARKET YOUR STORE
The aim of our marketing campaigns is to drive profitable sales for SUBWAY® franchisees.
SUBWAY® franchisees in the UK and Ireland actively participate in the running of the Franchisee Advertising Fund (FAF). National and regional advertising boards, consisting of franchisees, are elected each year; it is their role to make marketing decisions and ensure franchisee funds are used to benefit all franchisees.
SUBWAY® franchisees pay a 4.5% advertising fee to the Franchisee Advertising Fund.
ON-GOING SUPPORT
Franchise World Headquarters prides itself on offering an excellent support network for all franchisees.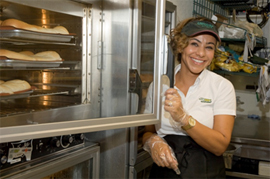 The head office for the SUBWAY® brand in the UK and Ireland is based in Cambridge, offering a local team of support staff focused on operations, R&D, leasing, customer service, training and franchisee services.
Across the UK and Ireland we have a network of 20 regional Development Offices that are on hand to offer advice, support and guidance throughout the process of becoming a franchisee. Your local Development Office also provides continued support and mentoring once you have opened a SUBWAY® store.
Greg Madigan, Area Development Manager for the SUBWAY® brand in the UK & Ireland, said:
"The SUBWAY® brand's franchise system has widespread appeal. The low investment and unparalleled support make it an attractive proposition for entrepreneurs across the world. We can attribute our success to the fact that this is a brand made up of local men and women who are committed to making their businesses work and represent hundreds of success stories across the UK and Ireland."
Do you have what it takes?
The key attributes of a successful franchisee are well-known:
Passionate about franchise product/service - knowing your franchise, the market and its competitors?
Good motivator?
Possess business acumen and awareness?
Organised?
Effective time-management skills?
Articulate?
People-person?
Food listener?
Effective communicator?
Professional in outlook and appearance?
Open to advice and guidance

Would you like to experience first-hand the franchise opportunity?
Please complete the short form below for receive more information.
*SUBWAY® is the number one QSR brand by total store count (as at January 2013).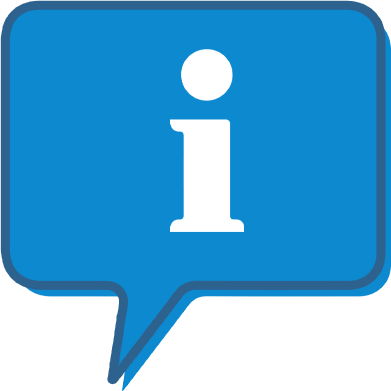 Interested and want to know more?
By clicking the link below, we can send you further information on this franchise opportunity and allow you to contact them direct with any questions.
This is FREE and non-obligatory; we never share or sell your personal information.