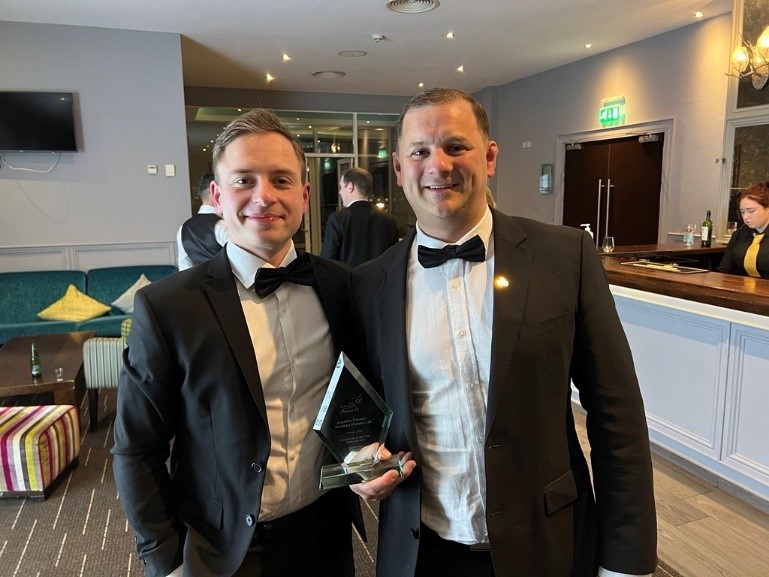 Leading fitness franchise Anytime Fitness is celebrating awards success after the Aura Holohan Group was named Multi-Unit Franchisee of the Year at the Irish Franchise Association Awards.
The Aura Holohan Group owns and operates five Anytime Fitness gyms in the Republic of Ireland and was commended for their outstanding business performance and the experience enjoyed by members across all locations.
The award was open to franchisees that operate three or more locations in the Republic of Ireland, with the Aura Holohan Group emerging victorious in a competitive category which included fast food giants McDonald's.
The group opened its fifth site in the Republic of Ireland last year in Maynooth, adding to existing locations in Ballincollig, Clondalkin, Kilmainham and Dún Laoghaire.
"We're incredibly proud to win this award," said Jack Murphy, Franchise Manager at Aura Holohan Group. "The award is testament to the hard work and dedication that our teams put in daily to deliver a top-class service across all our gyms. It's been great to expand our Anytime Fitness portfolio in the last few years and this award shows that this growth hasn't come at the expense of service and quality."
Despite businesses in the Republic of Ireland being significantly affected by the ongoing cost-of-living crisis and spiralling energy costs, the Aura Holohan Group has shown the resilience of the fitness industry. Despite the economic challenges, its communities are still motivated to invest in their own health and wellbeing and see the gym as an important part of their lifestyle.