How to franchise your business
by Brian Duckett, The Franchising Centre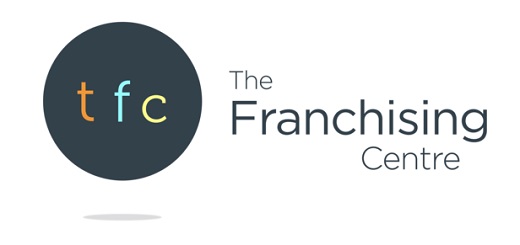 You will have heard of franchising as the strategy to boost your existing business and help it to grow regionally, nationally or even internationally. But beware.
You may also have heard franchising described as a way of building your business using other peoples' money and effort, which it can be, but there is no such thing as a free lunch! You too will have to put in a whole lot of money and effort yourself before you get the project off the ground.
Are you franchiseable?
Successful franchising starts with a clear vision from the owner of a proven and profitable business for where they want it to be.
Franchising is a means to an end; it is not an end in itself. However whether your vision is to be the biggest or best at what you do within the M25, within the UK, within Europe or within the World, franchising could be the way to get you there.
Not every business is suitable for franchising, not even if several other similar businesses are being franchised, and there is no "right way" to franchise a business. There may however be a "right way" for your business but please be aware that you cannot save a failing business by franchising it. Franchising is about duplicating success; if you duplicate a failing concept you will simply end up with more failures.
Becoming a franchisor
The first thing to realise is that if you become a franchisor you are getting into a different business. We'll assume that you are currently in the food business, never mind whether that's burgers, chicken, pizza, coffee, cake or doughnuts.
The business you will be getting into is the franchising business and that means recruiting, training, monitoring and motivating people who want to run their own business using your name and your system. That requires a whole new skill set and that's where the services of an experienced franchise consultant come in.
Legal advice
The next thing you need to know is that if you're going to franchise your business the last thing you need is a lawyer.
That's not to say you won't need one but they come last, after the consultant has structured the franchise for you, worked out what fees will be paid and what costs will be incurred by whom and when they become due.
There are a host of other things to consider and how the whole thing will work then has to be detailed in an operations manual. Only once that has been prepared and financial projections have been produced to show that the relationship will be profitable for both the franchisor and franchisee, do we brief the lawyer on what to put in the franchise agreement.
Implementing a plan of action
Once all the paperwork has been completed - financial projections, business plans, operations manual and franchise agreement - we can move on to implementing the plan and that will start with recruiting franchisees.
Franchisees come in all shapes and sizes so your consultant will help you develop the profile of the franchisee who will be ideal for you. Will it be an existing food service operating company? Will it be an individual who is entirely new to the sector? How much money will they need both to set-up the business and ensure there is sufficient working capital to see them through the early stages? Where could they borrow from?
Finding franchisees
Having answered all those, and many other, questions you will be ready to generate and process enquiries from franchisee candidates.
But how will you do it as well as operating your existing business? That again is where a firm of specialist consultants comes in as you can outsource the whole process so that you only have to meet fully qualified candidates.
Once appointed those candidates can also be trained and supported by outsourced services that will include franchisee management and accounting software which highlights areas of under-performance that will need to be addressed by your operational staff for the benefit of all concerned.
The benefits of franchising your business
One of the greatest joys of franchising for you as a franchisor is that you will be paid continuing fees by the franchisee for using the name and system which you have already developed but you won't have to worry about the day-to-day operation of the outlet. Of course you will need to do regular checks on the quantity and quality of the service being delivered but staff absences and customer issues will not be your immediate concern.
You can concentrate on developing your menus and your operations, opening new outlets, maintaining the reputation of your brand and building the value of your business. When the time comes to exit you will find ready buyers these days for established franchised networks, where no doubt once again your consultant will be able to make qualified introductions.
Concluding thoughts
Franchising continues to grow as way of doing business in the UK and around the world, and I believe any business which operates as a branch network and which wants to grow should at least consider franchising as one of the options.
The Franchising Centre has a team of qualified consultants located all over the UK. We also help with international development using a network of associates covering more than 40 countries to find overseas partners. An initial discussion at your premises is totally free and without obligation. Don't you owe it to yourself to find out if franchising is right for your business?
Brian Duckett is chairman of The Franchising Centre, Europe's leading firm of franchise advisors. Brian has worked in franchising for forty years as a franchisee, franchisor and consultant to businesses on five continents.. Click here to ask Brian a question