UK franchisee stories
Exclusive Interview: "Reaping the rewards of a highly reputed franchise network"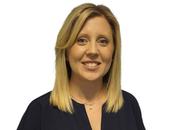 Sophie Harker had previously worked as a property manager before deciding to become her own boss with EweMove. Although you do not need any previous estate agency experience, Sophie still benefited from all the training and support she received so as to confidently launch, build and manage her franchise. To find out if this route into business-ownership might also suit you... Read more..
UK Franchisor Interviews
Exclusive Interview: "We offer an unique franchise opportunity in the lettings sector"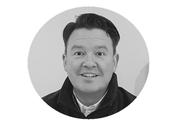 Since starting his Student Letting Agency business in 1998, Nicholas Humphreys has since expanded into the Professional Lettings market and, thanks to his proven business formula, there are now 25 offices nationwide. Nicholas is kept busy supporting the Rainbow Children's Hospice, his own property investment company, as well as a family with three children. Find out what makes a successful, ethical franchisor…
Read more..
Master licenses
Are you looking to expand your investment portfolio? Are you interested in becoming a master franchisee for an international brand? If so we will help you to understand how you can be involved in this exciting investment opportunity. Read more about buying a master franchise
Ask the experts
Franchising can be a very complex area and to make sure you find the right franchise for you, or set up your own franchise correctly, is it imperative that you do as much research as possible. This includes seeking professional help and advice. Our Ask the Expert section allows you to post questions regarding funding a franchise, legal issues, accountancy, consultancy and general franchise advice. Post your questions to our panel of experts
Franchise expert news and opinions
The benefits of attending a Discovery Day

Due diligence is an essential part of your franchise journey as it will ensure you are investing in a ethical and supportive franchisor. In this article, we hear from TaxAssist Accountants on why you should attend a 'Discovery Day' as part of your research.
Read more..
Industry focus
Franchising at the Heart of your Community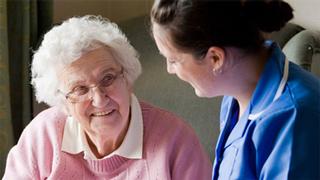 Pick up a newspaper or turn on the TV and you are likely to hear stories about the care sector – how demand for care is outstripping supply, the need for integration and more joined-up thinking between the NHS and the private sector for the delivery of social care in the UK. Bluebird Care shares their insights into this thriving industry and explains what it takes to be an industry leader.
Read more..
Franchising your business
Are you considering franchising your business? If yes, we can help. Our "Franchise Your Business" section will help you to decide if franchising is the right expansion route for your business, and if so, how to franchise your business. Read more about franchising a business
Franchise resales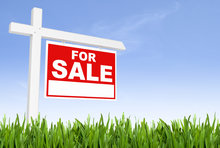 You don't have to start a franchised business in the UK from scratch; many existing franchisees are looking to sell their franchise. In our resale section you will find advice on buying and selling a franchise resale, stories of those who bought a resale as well as listings of existing franchises for sale across the UK.
Read more about existing franchises for sale
Raising finance
It is a big step from deciding to start a franchise to actually opening your doors for business. For many, one of the biggest hurdles is approaching the bank for finance. Read more about funding a franchise