UK franchisee stories
Exclusive Interview: "The chemistry was right with the Dream Doors franchise"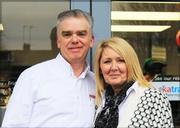 Yorkshireman, Andy Wilkinson, was already employed within the franchise industry when he decided to start a business of his own. Leaving his job as an Area Manager for Snap-on-Tools, Andy & his wife Terri chose to start a franchise with Dream Doors based on the company's reputation and support. To find out why he enjoys his new role as an owner of a Dream Doors Franchise and regrets not doing it sooner... Read more..
UK Franchisor Interviews
Exclusive interview: "Franchising helps to minimise the risks and pitfalls"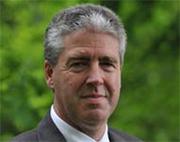 In this exclusive interview with whichfranchise, Karl Sandall, CEO of The TaxAssist Group, shares his experience of franchising, why TaxAssist went down the franchise route, and why franchising minimises the risks in comparison to business start-ups. As an award-winning franchise and leader in its field, this interview gives you a unique insight into this industry. To get the inside scoop...
Read more..
Master licenses
Are you looking to expand your investment portfolio? Are you interested in becoming a master franchisee for an international brand? If so we will help you to understand how you can be involved in this exciting investment opportunity. Read more about buying a master franchise
Ask the experts
Franchising can be a very complex area and to make sure you find the right franchise for you, or set up your own franchise correctly, is it imperative that you do as much research as possible. This includes seeking professional help and advice. Our Ask the Expert section allows you to post questions regarding funding a franchise, legal issues, accountancy, consultancy and general franchise advice. Post your questions to our panel of experts
Franchise expert news and opinions
Can you break through the noise during the festive season?

We've already heard business owners say that it's just not worth trying to send any press releases out in December… and everyone at #TeamRev starts tearing their hair out! So, to avoid us becoming as bald as a Christmas Turkey, we wanted to give you some tips on what you can do to make the most of your PR during the festive season.
Read more..
Industry focus
Franchising in the greetings card industry
With figures putting the UK greeting card market at £1.6 billion at retail, the greeting card sector demonstrates that it can remain stable despite uncertain economic climates. In this exclusive article, find out more about this lucrative industry and why a greeting card franchise might be the right route into business for you.
Read more..
Franchising your business
Are you considering franchising your business? If yes, we can help. Our "Franchise Your Business" section will help you to decide if franchising is the right expansion route for your business, and if so, how to franchise your business. Read more about franchising a business
Franchise resales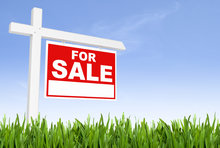 You don't have to start a franchised business in the UK from scratch; many existing franchisees are looking to sell their franchise. In our resale section you will find advice on buying and selling a franchise resale, stories of those who bought a resale as well as listings of existing franchises for sale across the UK.
Read more about existing franchises for sale
Raising finance
It is a big step from deciding to start a franchise to actually opening your doors for business. For many, one of the biggest hurdles is approaching the bank for finance. Read more about funding a franchise