Exclusive Interview: From Customer, to Franchisee, to Regional Developer!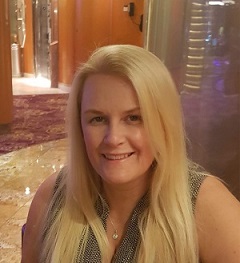 Name: Clare Footes
Franchise: Esquires Coffee
Role: Regional Developer
What did you do before franchising and what prompted you to make the change?
I was a Registered General Nurse in the NHS and then a Occupational Health Practice Nurse working for a local Council. My husband and I wanted to be together as we both were in professions that meant we spent a great deal of time working apart.
How did you find out about franchising and this brand in particular?
We researched lots of different businesses and business ideas. None of them fitted the profile that we wanted to do. My husband's admiration of coffee interested us into looking for work in the coffee industry. Fortunately, we came across Esquires Coffee Durham for sale.
Describe the process for getting on board - how long did it take?
We first made contact with Esquires and set up various meetings, viewing some of their stores along the way. The whole process took about 12 weeks.
What attracted you to this franchise opportunity?
Due to Esquires having a team behind the brand, any complex issues raised could be resolved by the team.
How was trading in the beginning and how is business today?
Trading was successful and enjoyable however it took us a few months to adjust to different ways of working. Now the business is growing from strength to strength and we will soon be expanding across the North-East.
Any standout moments so far?
We are now the Regional Developers of the North-East of England.
How have you found being a woman running her own business?
I think it has been a challenge however I feel that I am able to resolve more of the issues raised in a diplomatic approach.
What qualities do franchisees need to work within this sector and to be a successful franchisee?
I feel that customer service is top of the list and you have to have a strong passion for coffee.
What are your plans for the future?
We are already there…my future is Regional Development.
Would you recommend franchising/this franchise opportunity to others, and/or to women in particular?
Definitely! A chance to be your own boss, making decisions around your business needs, valuing a woman's ability to lead a successful business.
Any other advice for aspiring franchisees?
To have a successful business you have to remain positive and work hard to reap the rewards.
To learn more about franchise opportunities with Esquires Coffee, please request an obligation-free prospectus here!