Exclusive interview with Maria Hartnell, National Franchise Manager, Safeclean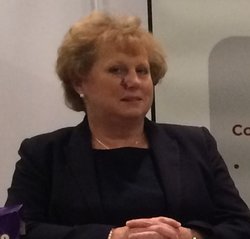 Franchisors name: Maria Hartnell
Position: National Franchise Manager
Name of franchise: Safeclean
Tell us a bit about yourself including when and why you joined Safeclean and your past employment within or outside of franchising
I've been in franchising for over 13 years. In that time I've grown to really understand the industry. Before my time in franchising I worked as a Project Manager for Lloyds with spells in various countries. I recognised Safeclean as a well-established brand and I wanted use my process, operation and sales skills within my next role and Safeclean seemed like the perfect new challenge.
When was Safeclean established? And what were the factors for deciding to go down the franchise route?
Safeclean was first established over 50 years ago in 1965 by Desmond Cook, who went on to be a founding member of the British Franchise Association. It's believed that Desmond developed a highly effective cleaning system, which he knew could work across the UK, but as he didn't want the pressure and responsibility of employing hundreds of technicians across the country, he followed the franchising route.
What have been Safeclean's biggest achievements/successes to date so far?
Turning 50! We're a long established brand and have a proven business model that's worked for over 50 years which we think is a great achievement.
Another success of ours is being bought by Industry leading furniture care provider, Guardsman. The partnership is a great success in ensuring Guardsman know they'll have a fantastic job done and our franchisees have the rare and added bonus of high quality, warm leads for their private work.
What challenges have you had to overcome?
I'd say one of the biggest challenges I initially faced was winning over an all-male network. They're a fantastic, group of caring guys and it's lovely to be part of their network, but having an all-female head office wasn't something they were used to.
Having a long established network has also meant that there has been a large amount of implementing and adjusting to change, particularly moving into the digital age.
What marketing/promotional tools do you use to grow your franchise?
We cover various formats of marketing to promote and grow our network, including great online sites like these, as well as the good old-fashion face to face chats at exhibitions. This year we've also branched out to work with the MOD, attending ex-military careers fairs and recruitment days, highlighting the sometimes unknown world of franchising as an opportunity after military life.
What differentiates Safeclean from the competition?
We're supported by a global company that supports our established and strong brand and also the longevity of our network, let alone the actual franchise itself. Many of our franchisees have been with us for over 20 years and some even 30+ that have fully embraced the 21st century, helping them maintain their successful businesses.
What qualities do you look for in a franchisee? What makes a successful franchisee?
We look for people who are hungry to succeed, who want to be in control of their own destination in life – people who are excited by the opportunity if self-employment, but also share in our values of integrity and ethical business.
What changes have you seen in your industry over recent years? And how have you adapted to them?
The biggest change I've seen is how people are buying franchises nowadays. It used to be that you found people, but now they find you. There is so much more prior research that goes into franchise-planning now that when you meet people they already know so much about you and the business.
What does the future hold for Safeclean?
Another 50 years and a growing, happy network!
To receive more details on our franchise offering, request our FREE franchise prospectus here.