---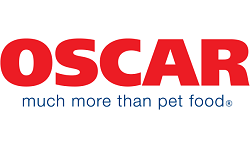 OSCAR Pet Foods (franchise for sale in Darlington)
Location(s): Darlington
Selling price:£19,995 (Open to Offers)

Established Oscar Pet Foods Franchise For Sale – Darlington

This is a franchise business operating under the OSCAR Pet Foods banner. Working from home, OSCAR provides a pet care service that covers a wide range of benefits to pet owners, from British-made nutritious pet food, a comprehensive range of accessories and healthcare products to advice in nutrition and behaviour.

Currently on the market is a pet food business which provides flexibility, freedom of choice and convenience. Designed to help applicants from different backgrounds and life skills to achieve success, it needs no previous experience.

With comprehensive training in all aspects of business development and the opportunity to gain a qualification in pet nutrition and behaviour, support and guidance is part of this package.

Located in Darlington, it's a fast-growing area where an enthusiastic contender with self-motivation will enjoy the excitement and the challenge.

Established in the 1990s and with over 100 franchisees throughout the UK, OSCAR is very experienced in training and supporting its franchisees.

Asking Price: £19,995 *OPEN TO OFFERS*

Turnover: £54,207

Further Potential

The business has grown and there is a lot of opportunities to grow the business much further. The strong personal and product relationship with customers and their pets, brings new customers from recommendations and also partnering with dog rescue centres and attending shows. This is just the tip of the iceberg as much more can be achieved by direct canvassing, partnering with breeders, groomers, pet sitting/walking businesses and charities (to name a few).

Why a resale?

• Loyal customer base • Exclusive area • Recognised brand • Proven system – it works!

Just for you:

• Support and back-up throughout • All-inclusive convenient training facilities • Exclusive nutritional qualification • Bespoke clothing and equipment • Vehicle livery • Show marquee • Large selection of marketing materials.

Online facilities:

• Marketing tools. PR system. Franchise manual. Discussion forum to network online. Customer communications. Complete accounting package. E-commerce.

Just for your customer:

• Friendly, hassle-free home delivery • Delivering the complete pet care service • Convenient shopping / easy payment system.

Great selection of products:

• Carefully selected ingredients. To suit all life stages and conditions. Try before you buy. Accessories, treat and healthcare products. Quality assurance - honest label policy.

Free advice:

• Experts in nutrition • Experts in behaviour • Experts in veterinary support.

OSCAR continues to reinforce franchisee development with exciting incentives and avenues of opportunity.

CONTINUE TO BOOST YOUR BUSINESS AWARENESS IN 2020

As we leap into 2020, we are continuing our successful community marketing campaign. It is all about being noticed: promoting awareness in your local area through various online activities and creating a vital kick-start for your new business launch.

Placing your business at the forefront of your local community by bringing OSCAR 'to life' online allows you to highlight your reliable and personal service, directly to potential new customers.

OSCAR is offering you:

Personalised website to showcase your local business
Business photo-shoot to build a portfolio of marketing images
Professionally written personal biography
Facebook Location Pages to provide interactive content for customers
Online Listings to promote your community business profile
Google My Business to make it easier for pet owners to find you and discover your business

If you would like to find out more about this exciting resale opportunity please complete your details below and OSCAR will be in touch!