Driver Hire franchise in Carlisle, Cumbria for sale
Driver Hire is the UK's largest specialist logistics recruiter, with over 100 offices nationwide.
The established Driver Hire business in Carlisle is currently available to purchase.
The business covers a large territory, consisting of the CA1 - 28 postcodes, and primarily supplies temporary workers (e.g. drivers) to a wide range of clients, across many sectors.
Driver Hire is one of the UK's top franchises, winning the prestigious bfa HSBC Franchisor of the Year award in 2019. This is the sixth time this management franchise, operating in the recruitment sector, has won a bfa HSBC Franchisor of the Year award.
Established for over 30 years, Driver Hire has found success as a recruitment business due to its proven formula, which combines a market-leading brand name, robust business systems and comprehensive training and support.
As a Driver Hire franchise business owner, you'll specialise in providing staff and services to the transport & logistics sector, serving professional clients to both private and public organisations. Customer sectors are very wide-ranging and include haulage, parcel delivery, retail, construction, oil and gas, recycling, and local councils, to name a few. The number of potential customers for our franchisees is huge. Essentially, any company operating a fleet of vehicles could benefit from the transport services and drivers supplied by Driver Hire.
Looking back at the last 4 years (between 2017/18 and 2020/21), Driver Hire achieved the following:
• 45% of Driver Hire franchises achieved annual sales of over £1million.
• 61% achieved average annual sales of over £750,000.
• 82% achieved average annual sales of over £500,000.
• The average franchise full year turnover (single unit) was £1,059,644.
Financial details and profit figures re Driver Hire Carlisle can be provided following an initial conversation.
For more information on this opportunity, please contact the seller through the form at the bottom of the page.
Selling price: £75,000
Expansion Potential
Demand for temporary drivers is huge, with this market alone estimated to be worth £3b-£4b per annum, in the UK. Even though Driver Hire is the UK's largest specialist provider, it still holds a relatively low market share.
Therefore, the existing Driver Hire Basingstoke & Newbury business still provides plenty of scope for significant growth. For example, the huge increase in home shopping has stimulated demand for multi-drop delivery drivers.
In addition to supplying temporary staff (drivers and non-driving staff), Driver Hire franchisees can generate revenue from providing permanent staff, delivering classroom-based driver training and selling further complimentary products and services e.g. an online driving licence checker and online learning modules.
Reasons for Selling
The business is currently managed by Driver Hire (the franchisor) but has predominantly been operated as a franchised business. We are seeking the right person to take the business forward, and they will benefit from a business with immediatate revenue, a good base of clients and candidates, and the opportunity to significantly grow the business and increase its value.
Support & Training
As you would expect from a leading franchise, Driver Hire (the franchisor) provides you with a comprehensive support package, helping you to plan, launch and develop your business to its maximum potential.
The initial training includes a 2-week Foundation Course, and typically, at least 2 weeks in a Driver Hire office - helping to get you off to a good start. Once you take over the business, and over the coming months, you will then be guided and supported through a Franchise Support Programme (by your allocated Driver Hire Area Development Manager).
Support from the various Driver Hire head office teams (c 75 staff) is available during offices hours: marketing, national accounts, IT, finance, compliance, and HR.
In addition, you will have plenty of opportunities to learn from fellow franchisees, through regional meetings, Driver Hire's online forum, and simply from talking over the phone (especially with your neighbouring franchisees).
Driver Hire's support is one major reason for its external recognition. Driver Hire is a six-times bfa HSBC Franchisor of the Year award winner, including the Franchisor of the Year Gold award in 2019. Driver Hire is ranked the top recruitment franchise in the Elite Franchise Top 100 list for 2018, 2019 and 2020 (and placed 3rd across all franchise brands).
Driver Hire is a full British Franchise Association member and Graham Duckworth, Driver Hire's Franchise Sales Director, holds the bfa's 'Qualified Franchise Professional' certification.
Franchise Marketing Awards:
2016 – Winner for 'Best Franchisee Marketing Support'
2019 – Winner for 'Best Website'
What Driver Hire looks for in a franchisee
Whilst you don't need previous experience in the transport and/or recruitment industry to succeed as a Driver Hire franchisee, our top franchisees are all highly self-motivated, ambitious people with a very positive outlook and a 'can do' attitude. They are great at building business relationships and inspiring the confidence of customers, good team leaders, financially astute, IT-literate and well-organised. Without exception they are all passionate about the business and have a 'winning' mentality.
To find out more about this Driver Hire franchise, please fill in the form below. We can answer any questions you may have about the business before expressing an interest in it.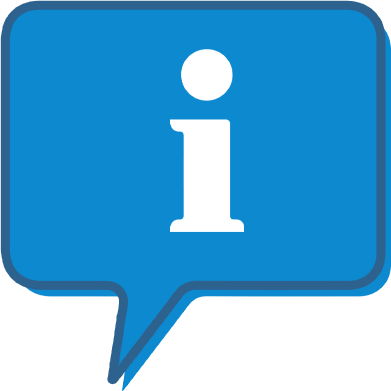 Interested and want to know more?
By clicking the link below, we can send you further information on this franchise resale opportunity and allow you to contact them direct with any questions.
Request further details on this resale
This is FREE and non-obligatory; we never share or sell your personal information.