---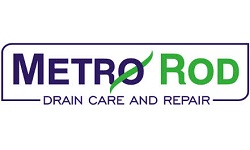 Metro Rod (franchise for sale in Highlands & Islands)
Location(s): Highlands & Islands
Selling price:£50,000

Metro Rod franchise resale in Highlands & Islands, Scotland

An exciting opportunity to own a Metro Rod franchise business

A unique opportunity has been created to own a Metro Rod Business in the Scottish Highlands. There are no other territories available at this price point. All others are established large resales and require a much larger investment, so this is an amazing opportunity to enter the Metro Rod business at a very attractive rate.

An area like this takes drive and determination but you have the blueprint of the rest of the UK to follow, this would make a nice territory for someone looking to own their own business in this beautiful part of the world but also still be part of a larger organisation, with several Scottish neighbouring businesses to keep you company.

Drainage in the UK is a multi-billion pound, highly profitable sector with demand 365 days of the year, 24 hours a day.

Investing in a Metro Rod franchise means you can build from the established customer base the previous franchise owners have created so you benefit from ongoing revenue, a fleet of vehicles, associated equipment and trained staff.

We have a high demand for our services nationwide and are looking for ambitious, hard-working, commercially aware individuals to drive the business forward.

Founded in 1983, Metro Rod is a leading provider of drain clearance and maintenance services, we have been clearing and unblocking drains for more than thirty years and we're proud of our reputation for quality service and customer satisfaction. Major companies and leading high street names trust us to deal with all their regular drain maintenance and we bring the same high standards to our individual residential customers too. Our company is based on the belief that our customers' needs are of the utmost importance. Our entire team is committed to meeting those needs. As a result, a high percentage of our business is from repeat customers and referrals.

You will benefit from a history of satisfied customers and a well-respected brand name. Metro Rod serves national business customers across multiple sectors including facilities management, retail, water utilities, social housing, hospitality and insurance, as well as local businesses and other customers in the private and public sectors.

Great relationships have been built with some of the largest businesses in the UK meaning that 60-70% of the work is channelled through from the support centre but there is clearly scope to win additional work locally within this territory a strong and sustained marketing effort supported by Metro Rod centrally, this would help to further realise the very significant further potential in the commercial and domestic customer base in this area.

Selling Price: £50,000

Turnover: On Request

To find out more about this Metro Rod franchise, please fill in the form below. We can answer any questions you may have about the business before expressing an interest in it.