---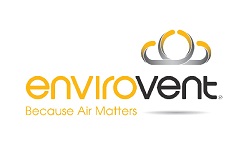 EnviroVent (franchise for sale in Shropshire, Staffordshire & Cheshire )
Location(s): Shropshire, Staffordshire & Cheshire
Selling price:£18,500 goodwill, no vat & £4,950+VAT Franchise Fee
Established: 2011

EnviroVent franchise for sale in Midlands/North West

If you are looking for a well-established business for sale in the Midlands/North West, our full turn-key ventilation business could be right for you.

EnviroVent franchise owners supply ventilation solutions to private homeowners and private landlords. The solutions save customers energy, improve indoor air quality in the home and prevent issues with condensation and mould.

This EnviroVent franchise for sale covers much of the Shropshire, Staffordshire and Cheshire area and was established in 2011.

It is a well-known name in the local area in addition to across the UK, thanks to the ongoing local marketing activities by the current owners and EnviroVent's national TV campaigns and strong brand name recognition.

The full customer base is included as part of the sale of the business. This includes a number of well-established repeat customers along with ongoing regular enquiries being received for new customers through local and national marketing campaigns and through the centrally managed webpage.

The business structure in place currently is that of an owner operator business with no employees but this could easily be changed to take the business to the next level. This is a reluctant sale due to family circumstances.

Selling price: £18,500 goodwill, no vat & £4,950+Vat Franchise Fee

To find out more about this EnviroVent franchise for sale, please fill in the short form below and we will send you details of the sale.