---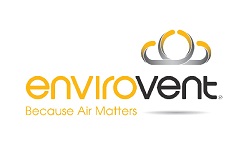 EnviroVent (franchise for sale in Coventry)
Location(s): Coventry
Selling price:£29,995 Goodwill, no VAT & £4950+VAT Franchise Fee

EnviroVent franchise for sale in Coventry

If you are looking for a well-established business for sale in Coventry, our full turn-key ventilation business could be right for you.

EnviroVent develops, manufactures and installs ventilation systems nationwide and provides a guaranteed solution to condensation and mould, as well as improving indoor air quality.

EnviroVent franchisees are responsible for selling to homeowners or rental properties bespoke ventilation systems.

EnviroVent is a well-known name in the local Coventry area in addition to across the UK, thanks to EnviroVent's national TV campaigns and strong brand name recognition. Regular enquiries are received for new customers through local and national marketing campaigns and through the centrally managed webpage.

For the new owner's peace of mind, a full training system is included as part of the sale and is held at the EnviroVent headquarters in Harrogate, North Yorkshire.

Selling price: £29,995 Goodwill, no VAT & £4,950 + VAT Franchise Fee

All demonstration and surveying equipment are included as part of the sale.

This truly is an opportunity not to be missed if you are looking to for a well-established and successful business in Coventry.