---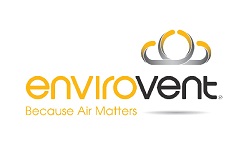 EnviroVent (franchise for sale in Birmingham)
Location(s): Birmingham
Selling price:£29,995 Goodwill, no VAT & £4,950+VAT Franchise Fee

EnviroVent franchise for sale in Birmingham

This truly is an opportunity not to be missed, EnviroVent Birmingham franchise is for sale.

The EnviroVent franchise model has been established since 2009. EnviroVent franchise owners run areas supplying full turn-key ventilation solutions to private homeowners and private landlords. The solutions save customers energy, improve indoor air quality in the home and prevent issues with condensation and mould.

Birmingham EnviroVent franchise is on the market at £29,995 Goodwill, no VAT & £4,950 + VAT Franchise Fee. Major banks and BFA-affiliated financiers often lend up to 70% of the franchise purchase price subject to status.

The full customer base of approx 2500 homeowners and landlords is included as part of the sale of the business. New customer enquiries are received regularly through local and national marketing campaigns and via the centrally managed website.

Full support, training and guidance is provided by the franchisor at the EnviroVent headquarters in Harrogate, North Yorkshire. All demonstration and surveying equipment are also included as part of the sale.

Current turnover of the business is over £100,000 with a 40% GP. There is however scope to expand further.

Run your own business from home and travel locally to customers. Franchisees benefit from national TV adverts and excellent support from the franchisor

Ideal franchisee profile:

Passionate about giving fantastic customer service
Interested in helping people save energy
Sales and marketing focused
Hard working and ability to follow proven systems

Your Role:

Build the business sales year on year
Identify local partners to work with
Develop long term relationships with landlords and lettings agents locally
Develop leads and marketing strategies locally

If you are looking to take a well-established and successful business, this could be the business for you.