---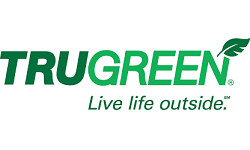 TruGreen (franchise for sale in Sussex/Surrey)
Location(s): Sussex/Surrey
Selling price:£50,000
Established: 2005

Established lawn care business for sale in Sussex/Surrey

This TruGreen business was established in 2005. It provides professional Lawncare services to residential and commercial customers within Sussex/Surrey and West Sussex. It comprises two defined territories which contains approximately 145,000 households.

The business delivers the following professional lawn care treatments: Fertiliser applications moss and weed control, pest and disease control, plus mechanical treatments of aeration and scarification. Other services can be offered and a full inventory of additional services will be provided by the franchisor.

Primary Customers

This business currently has in the region of 280 regular residential customers. These customers are on yearly agreements, with a programme of 4-5 treatments per annum. There has been year on year marketing completed in the area, providing an opportunity for any potential purchaser to develop the business through further marketing opportunities.

Employees

This business is presently a two man/one van operation and does currently have one employee who will transfer with the business (subject to consultation).

Facilities, property and location

This business is run from home with a domestic garage used for stock and machinery. The Business can be re-located anywhere within the franchised territories.

The franchised territory covers the below area defined by the maps.

Reason for sale

This is a well-run and operated business and the sole reason for the present franchisee looking for a sale, is due to health reasons, as he looks to take early retirement in gaining a return on his investment.

Sale to include

The machinery and equipment that is included in this sale are;
Scarifier, aerator, spraying equipment, fertiliser applicators, hand tools and products remaining in stock. A full inventory will be made available on making an enquiry for the business.
The transfer of the franchise licence, a new 5-year term will be granted. At the end of the term it is renewable at no cost (subject to the terms and conditions of the franchise agreement)
Transfer of customer database.
Software Accountancy package.
Two-week training before commencement of trading provided by the Franchisor covering all aspects of operating the business.
Use of the brand name and insignia of TruGreen (subject to terms and conditions)
On-going support, help and advice from the TruGreen Brand Manager.
Access to training courses provided by ServiceMaster Limited.
Marketing support and assistance from ServiceMaster Limited.
Access to Operations manual, marketing material, H&S information and documentation.
Access to the on-line shop for bespoke products, equipment and uniforms.
Access to an Employers helpline
Web page on www.trugreen.co.uk
Benefits of cross selling and joint marketing programmes through the ServiceMaster Family of Brands
At present no van is included in this sale, but the selling franchisee may be prepared to discuss this as a separate item which will incur an additional cost.

The lawn care industry is huge. With 26.4 million households in the UK and approximately 90% of them with gardens, coupled with the potential in the commercial lawn care market, it's an industry very much worth being a part of.

Gross Turnover: £120,000 pa.

Gross Profit: £74,000 pa.

The asking price is £55,000

For further details on this sale, please download and complete the form below.