---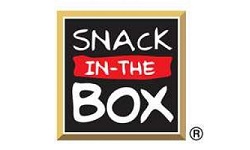 Snack in the Box (franchise for sale in Cornwall)
Location(s): Cornwall
Selling price: £26,250

Snack in the Box franchise for sale in Cornwall

Due to ill health and personal issues, an opportunity has arisen to buy Snack in the Box Cornwall.

In partnership with Mars and Walkers, Snack in the Box delivers top quality snacks to the workplace including offices, showrooms, factories, warehouses, retail outlets etc.

This business currently has 107 established customers, the majority of whom are based in Plymouth and St Austell, and has the following equipment sited within:

74 Vending Boxes
Slimline Machines
9 Large Combination Machines

The business is run over a 4 day working week and currently provides a net profit of £17,500 per year. However, this can be further increased by working a 5 day working week and as part of the Franchise Package, Snack in the Box will find 16 new Vending Box Customers. This would then increase the annual net profit to £21,500.

The purchase price of the business is £26,250.

To find out more about this business for sale in Cornwall, please fill in the short form below. Please feel free to include any questions you may have.