---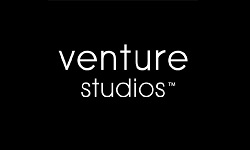 Venture Studios (franchise for sale in Liverpool)
Location(s): Liverpool
Selling price:£50,000
Established: 2008
No of Staff: 6 Full-Time

Venture Studio franchise for sale in Liverpool

An exciting opportunity has arisen to join an established photography franchise on Rodney Street in Liverpool city centre, and be part of a franchise network which boasts over 20 state-of-the-art photography studios in the UK and internationally.

You will benefit from a well-known, established brand synonymous with exceptional photography standards, first class customer experience, and a range of exclusive portrait products. In addition to access to national partnerships with some of the worlds most recognised brands.

Venture Liverpool operates from the well known area of Rodney Street in the city centre, often referred to as the Harley Street of the North, due to the number of doctors operating here and it's Georgian architecture.

The business has a fully trained and experienced team, which includes the Venture Photographer of the Year 2018, a prestigious award which all 60 photographers across Venture compete for every year. In 2018 Venture Liverpool have recorded one of the biggest growths in average transaction value per client, recording an average spend per client of £780, putting it in the top 20% of Venture studios in the UK.

Since opening in 2008 the studio has provided nearly 10 000 families in it's marketing territory with the service, style of photography and quality product which the brand is known for.

There is a great potential for a new owner to grow the business through further exploiting the marketing opportunities that exist within the area.

This business is for sale due to a change in the owner's personal circumstances.

This franchise is suited to anyone who wants to work in a creative environment, and a desire to deliver first class customer service. You must have self-determination and an inner desire to own and run your own business and be comfortable leading, motivating and managing a small team of people as well as proactively marketing your business with a hands on approach to generate customer leads.

Successful applicants will complete an initial training programme before they start in their studio. Regardless of background the application and approval process makes sure that anyone who does become a franchisee, possesses the qualities and skills that will give them every opportunity to succeed.

Selling price: £50,000

If you would like to find out more about this opportunity, or wish to ask us a question, please fill in the form below.