---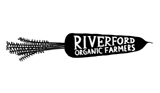 Riverford Organic Farmers (franchise for sale in Worcester & Evesham)
Location(s): Worcester & Evesham
Selling price:£36,000

Riverford Organic Farmers franchise for sale in Worcester & Evesham

The Worcester and Evesham Riverford franchise represents an excellent opportunity to purchase a rapidly growing business within an area that has much untapped potential.

The availability of quality organic products in some parts of the territory is limited, providing the ideal basis to develop this business to its full potential. The latest Soil Association market report results shows that organic box schemes and online sales grew by around 7% in the last year. This provides confidence and a fantastic platform to continue growing a sustainable and profitable business.

Focus has been concentrated on growing the number of deliveries through increased customer acquisition and improved retention, with a strong emphasis on excellent customer service. As a result, the business has a loyal and engaged customer base and is currently one of the network's highest performing territories for deliveries, sales and average order value growth (year on year).

Although the last 12 months shows an average of 306 deliveries per week, the territory is currently delivering 340 per week, following a successful period of new customer acquisition. There is still plenty of potential for further development, including the introduction of Monday & Friday deliveries.

Marketing opportunities

The territory offers a wealth of marketing opportunities, from local food festivals to community events that are perfect to exhibit at and further extend the Riverford brand. One of the most effective marketing channels is via face-to-face activities, and there are lots of opportunities in this region including The Three Counties Show and The Great Malvern Show (the largest in the area). These shows have proven to be successful new acquisition events.

With the introduction of new activities such as Master Veg cooking classes and the Veg Fund (targeting schools and charities), there are still lots of opportunities to spread the word, engage with existing customers and encourage new customers to start ordering their organic produce from Riverford.

With an asking price of £36,000 and a turnover of £458,858, this represents an exceptional opportunity to acquire an ethical and rewarding franchise business in a fast growing business sector.

To request further information on this business for sale, or to ask any specific questions, please fill in the form below.