---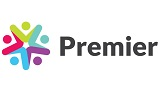 Premier (franchise for sale in Swindon)
Location(s): Swindon
Selling price:£30,000

Premier franchise for sale in Swindon & Faringdon

Due to relocation of the business owner overseas, there is an opportunity to purchase this Premier business; Premier is the UK's leading children's sport and physical activity franchise.

The business in Swindon and Faringdon has been operating for 4 years. During that time we have built the business from scratch to a turnover of £132K for year 4 with secured contracts of £165K for year 5. A talented, well-trained team of Activity Professionals work in over 30 schools in the area delivering PPA, PE lessons, Sports weeks, fitness days, Dance days, lunch clubs and a wide range of after school clubs. Parent pay after schools clubs are very popular, they are in high demand, with waiting lists in many of them.

Holiday Camp turnover for year 4 was £25K and there is further opportunity to develop and expand on our reputation. Both venues for our holiday camps are OFSTED registered and are extremely popular with parents.

All Premier Licenses are included in this resale, Premier Sport, Premier Arts, Premier Wellbeing and Golden Mile.

This business operates on a small area which means less travel for staff therefore maximizing potential of contracts. We have built up an outstanding reputation with our schools, many of which have now traded with us since the beginning of our company.

There is development to be had in the Premier Wellbeing side of the business, which is a new area for us. Due to focusing on Performing Arts in the previous business year this side of the business is ripe for development and expansion.

To find out more about this business for sale, please fill in the form below.