---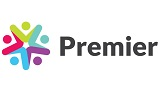 Premier (franchise for sale in Guildford )
Location(s): Guildford
Selling price:£15,000

Premier franchise for sale in Guildford

An opportunity has arisen to join the UK's leading children's sport and physical activity franchise, Premier. Due to other personal commitments, the current owner of Premier Guildford has decided to sell their business. Based in Guildford, this business also covers Epsom, Leatherhead and Dorking.

The core of the business is provision of Curriculum Physical Education, Before, Lunch and After-school clubs as well as Holiday clubs in the area. The franchise currently operates in 15 schools in the area and is growing at the rate of more than 50% every year.

Despite the success of this business, there is still massive potential to develop it further. The franchisee covers a rapidly developing area and with more schools expanding and the secured Sports Premium funding, there is a growing demand from the schools and families in the area for quality sports and physical activity services. As most of the area is situated in the London commuter belt, there is a constant demand for childcare services both during school and holiday time.

There is also potential to expand into other brands that Premier operates particularly in Wellbeing and Performing Arts. There is a potential to grow Holiday club business especially in conjunction with Premier Arts brand.

Turnover: £64K (the new secured contract has set the business on track to reach £100k turnover)

Selling price: £23K

About Premier

We deliver over 30,000 Sport, Physical Activity and Health and Well-being activities every year, and we are the only full member of the BFA in the sports franchising sector. Our proven franchise model, offering a combination of Sport, Dance, Drama, Art and Health well-being programmes, supports and develops franchisees to achieve their personal goals, with one due to turnover more than £1.5 MILLION this year.

If you are interested in finding out more about this business for sale, please fill in the form below and we will send you non-obligatory information. You are also welcome to ask any questions you wish about the business.