---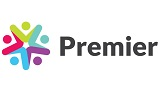 Premier (franchise for sale in Braintree)
Location(s): Braintree
Selling price:£15,000

Premier franchise for sale in Braintree

An opportunity has arisen to join the UK's leading children's sport and physical activity franchise, Premier. Due to other personal commitments, the current owner of Premier Braintree has decided to sell his business.

The business has been operating for four years and has developed a professional relationship with schools in the area. Schools turn to Premier Braintree for PE and Sports advice and club opportunities. However, with the right person in place, there is an opportunity for schools to buy more services from Premier Braintree. As well as this, holiday camps is an area that has been neglected and if included as a service offered, it could increase revenue by up to 20% for the business.

Current turnover is £80,000 - £100,000.
Selling price: £15,000

About Premier

We deliver over 30,000 Sport, Physical Activity and Health and Well-being activities every year, and we are the only full member of the BFA in the sports franchising sector. Our proven franchise model, offering a combination of Sport, Dance, Drama, Art and Health well-being programmes, supports and develops franchisees to achieve their personal goals, with one due to turnover more than £1.5 MILLION this year.

If you are interested in finding out more about this business for sale, please fill in the form below and we will send you non-obligatory information. You are also welcome to ask any questions you wish about the business.