---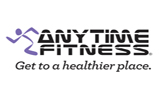 Anytime Fitness (franchise for sale in Rugby)
Location(s): Rugby
Selling price:£420,000

Established Anytime Fitness Franchise Business For Sale - Rugby

Anytime Fitness Rugby is located in the Swan Centre in the heart of Rugby, opposite to the 24 hour Asda store. The Swan Centre is also attached to The Clock Towers Shopping Centre with a multi storey car park. Footfall outside the Anytime Fitness Centre is high, with up to 50 people per minute passing the doors of the club at peak periods.

The property is 5,600 square feet and is in nearly new condition, with unused expansion room of another 1890 square feet. The business has been fitted out and finished to a very high standard, with a number of ongoing cost saving measures incorporated.

The business opened in March 2016 and has shown steady ongoing growth since then. It is currently in its second year with the potential to realise a significant profit over the twelve months.

Since opening, the current owners have become involved in other business ventures, potentially taking them away from the business and creating a need to sell the business. Offers are sought at around £420,000 for Anytime Fitness Rugby and a full prospectus is available following the signing of a non-disclosure agreement. Please click on the contact us button below for full information.

Who is the franchisor

Anytime Fitness is an internationally known brand with ten years' experience in the Fitness industry. In that time it has become the largest health chain with over 2,700 Centres open in 15 countries and continues to grow at a rapid rate.

In the UK there are well over 100 Centres open and 2017 is expected to see this number rise dramatically. Anytime Fitness was awarded second place in the Entrepreneur magazine Franchise 500 list and number one in the Fitness category for the fourth year in a row. It is a business that is not standing still.

Anytime Fitness has a blend of factors that make it unique. It has convenience and affordability combined with high quality equipment in a great environment. Centres are situated close to the members, who can exercise at any time, day or night. Many Centres also offer personal trainers. There is also Anywhere Club Access which allows members access to all Anytime Fitness Centres worldwide.

The most distinctive element of an Anytime Fitness Centre is the use of proprietary access software, security and surveillance technology. The integration of these systems allows owners to operate safe and secure Centres with greatly reduced staffing. This system allows Centres to be open 24 hours per day, 7 days a week. It includes remote monitoring from a closed circuit television system to allow members to feel safe and secure.

Price information

Anytime Fitness – Rugby is available to offers in the region of £420000, please be aware that this a franchise and there will be extra costs on top of the sale price.

What to do next

A full prospectus of sale is available following the signing of a non-disclosure agreement. Please do not contact the franchisee directly about the sale of this business as the staff may not be aware that the business is for sale.