---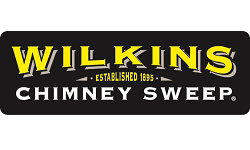 Wilkins Chimney Sweep (franchise for sale in Worthing and Brighton)
Location(s): Worthing and Brighton
Selling price:£62,500

Established Wilkins Chimney Sweep franchise for sale - Worthing and Brighton

The Worthing & Brighton territory was the first Wilkins Chimney Sweep franchise and the franchisee has operated his sole trader business from his home in Worthing since August 2011. Since that time, he has grown the business successfully year on year but is now ready to sell the business and retire!

Chimney Sweeping is enjoying a renaissance with interest in opening up old fireplaces increasing. In addition, around 175,000 wood burning stoves are being installed nationally every year, and they have become a much sought after home improvement. Without doubt, there is a demand for this service, and the Wilkins Franchise model shows that with proper support and dedication good profits are to be made.

There are a number of opportunities for expansion in this business as the current owner has focused his attention on Worthing. An improvement in the Brighton service through targeted marketing should be attainable. Whilst the business is year-round, there are opportunities for a franchise purchaser to boost income during the quieter months by adopting the Wilkins PowerClean Patio/Driveway cleaning service.

Who is the franchisor

Wilkins Chimney Sweep was established in Newbury, Berkshire in 1895. In 2010 the current owners decided to franchise their successful business model offering Chimney Sweeping services to the general public across the UK. At present, there are 14 franchisees covering territories from South Devon to Newcastle.

The franchise offers unrivalled practical chimney sweep training based with 'live' customers on real chimneys so Wilkins Chimney Sweep's customers are secure in the knowledge that their teams are backed with the highest technical training and support.

The franchise is van based, with most customers visited during normal working hours – Monday – Friday 9.00am to 5.00pm with occasional Saturday mornings during busy months. The main activity is sweeping open chimney and stove flues using traditional brush methods and a powerful commercial vacuum. In addition, chimney cowls and caps are supplied and fitted where possible using a three-part ladder and ridge ladder. Bird and squirrel nests are removed from flues subject to this being lawful during the relevant season. Whilst it is a one-man operation, a customer visit is typically only once a year and the attraction is based on the brand, quality and service standards rather than a personal relationship with the franchisee.

Price information

Wilkins Chimney Sweep – Worthing and Brighton is available to offers in the region of £62,500, please be aware that this a franchise and there will be extra costs on top of the sale price.

What to do next

A full prospectus of sale is available following the signing of a non-disclosure agreement. Please do not contact the franchisee directly about the sale of this business as the staff may not be aware that the business is for sale.