---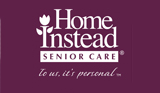 Home Instead Senior Care (franchise for sale in North West)
Location(s): North West
Selling price:£199,000 plus a franchise fee of £19,750+VAT
Established: 2012

Care franchise for sale in the North West

An opportunity has arisen to purchase a Home Instead Senior Care franchise in the North West. This is a management franchise; you will be running your own care company providing non-medical care for older people in their own homes.

Why selling?
The owner is looking to sell to focus on other business interests.

The market
Elderly Mainly, particularly dementia but has clients of all ages 18+

Potential to Develop Business

Demographics wise it is an excellent location for a Home Instead Senior Care franchise. The business operates within the territory which has an overall catchment of a minimum of 25,000 people aged 65 and over. Home Instead Senior Care also cater for younger adults including people with sensory and learning disabilities and those with early onset dementia. This widens the pool of potential clients aged between 45-64 with a target market of a further 60,000 people in the local area.

With regards to social class: 24% of the population fall into the AB category and 34% are classed as C1; The top mosaic group for the area is known as "E Senior Security" these are Elderly people with assets who are enjoying a comfortable retirement, 21% of people in the territory fall under this category which is higher than the national average.

Whilst there are other home care providers in the area there are few companionship based firms with Home Instead also being the only provider catering exclusively for privately funded clients. There is huge opportunity to build on the reputation, success and foundations of the business. There is a solid team in place who manage the day to day care operations so with a strong leader at the helm this business has huge potential for growth.

If you would like to know more about this resale, then please fill in the form below.