Countrywide Grounds Maintenance franchise for sale in Bicester
An exciting opportunity has arisen to be part of the Countrywide Grounds Maintenance franchise, based in the heart of a network of over 45 franchises providing coverage across the UK. The business is well-established with a strong customer base of commercial clients ranging from: schools; care homes; housing associations; businesses; public services, and utility companies.
The franchise is very well placed to exploit and leverage the goodwill that the franchisor has built up over the last 34 years and grow substantially. The owner works full time within the business with nineteen fulltime and part time staff.
Areas covered: Bicester, Banbury, Milton Keynes, Luton, Aylesbury, Oxford, Reading, Didcot, Abingdon, Wallingford, Henley, Marlow and Oxford and surrounding Villages.
The Opportunity
The company is renowned locally, as well as nationally. It is highly saleable, with the new owner able to develop and exploit the business by increasing the current marketing and sales activity. The new owner is not only able to grow the business through new customer acquisition and increase the services with existing customers, but also capitalise on the national network and supporting infrastructure by locally servicing national clients.
The owners of the business is planning to re-locate abroad for personal reasons, however, they will be pleased to work with the new owner(s) for a reasonable hand-over period post sale.
Key Strengths
Substantial goodwill through 34 years of successful trading as a franchise
A solid client base of repeatable business
A strong health and safety record backed up by industry recognised accreditations
Well located facilities – two depots with green waste facilities
The business has continued to invest in the latest equipment
Equipment and vehicle assets are included within the sale (value c. £295,105)
There is an even distribution of income across the customer base
Annualised Turnover: £1M
The above figures are for guidance and can be ratified during due diligence. The asking price is £595,000 which includes £295,105 of assets with which to operate the business
If you have any questions regarding this business for sale, please contact rupert.beazley@cmc-partners.co.uk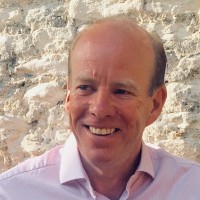 Interested in Countrywide Grounds Maintenance - Bicester, covering Oxfordshire and Buckinghamshire?
Contact Rupert Beazley
to discuss resale opportunities with Countrywide Grounds
---
Click on the link below to receive further information on our franchise opportunity. You can also connect directly with us to ask any questions.
Request more info > or connect with Rupert:



This is FREE and non-obligatory; we never share or sell your personal information.