Updated: 05/03/22
Legal Advice When Buying A Franchise in the UK (2023)
The franchise legal stages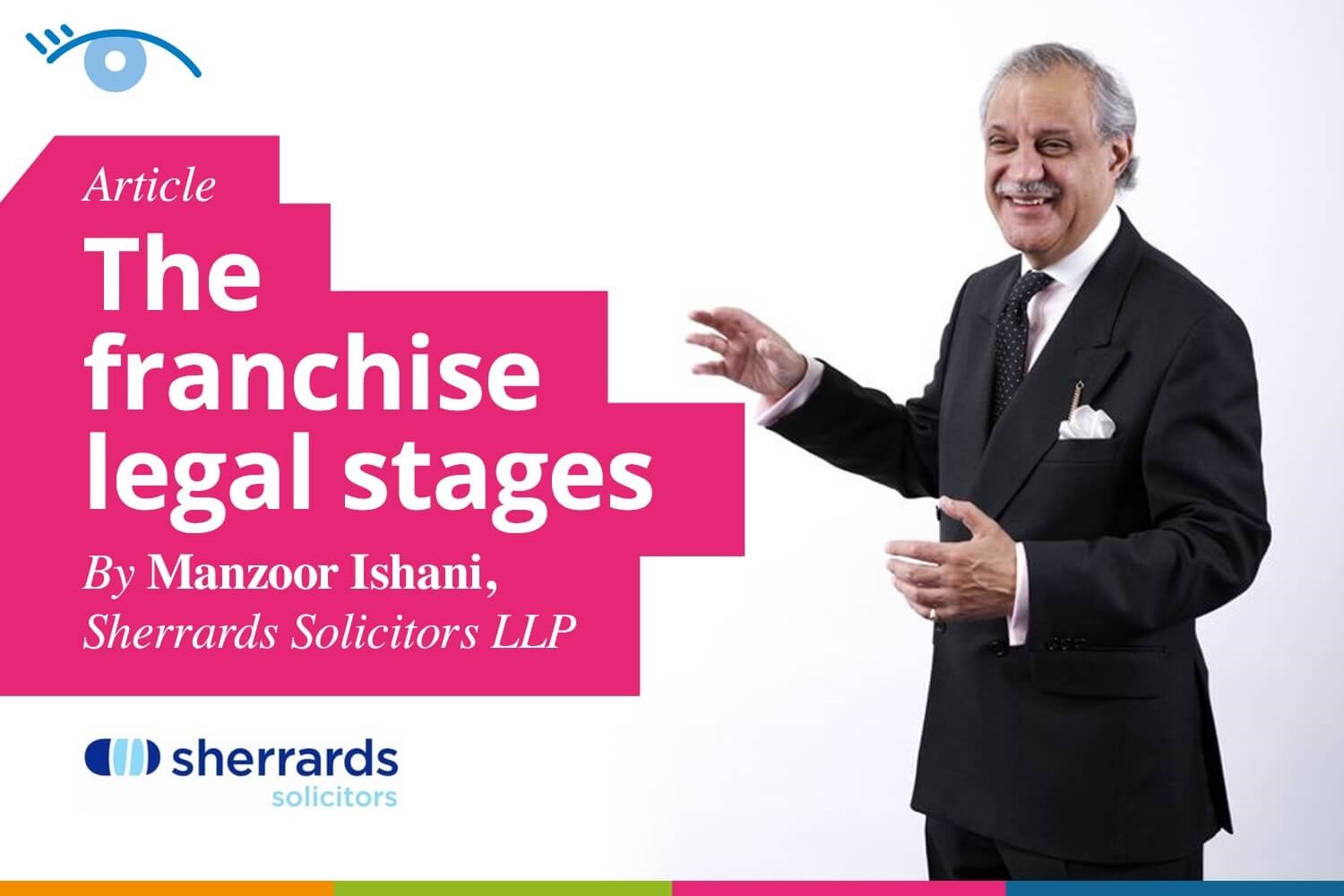 When buying a franchise there are several franchise legal stages you need to go through. Before signing any franchise agreement or other franchise legal documents, it is vital that you seek legal advice from a solicitor who specialises in franchising.
It is no use using the same solicitor you used when buying your house as though they may be very good at what they do, they are not franchise legal experts.
Stage 1 - Many franchisors at the interview stage will ask you to sign a confidential agreement. This allows them to give you confidential information about their business operation and seeks to prevent you from disclosing this information to anyone else. It is normal practice for a franchisor who is disclosing confidential information to ask you to sign this.
Stage 2 - You may be asked to enter into a deposit agreement which will require you to pay a deposit to the franchisor. Please note that not all deposits are refundable and so if you decide not go ahead with buying the franchise you may not receive your deposit back. You should always ask if the deposit is refundable. If not, you need to be certain that you are serious about the franchise.
Stage 3 - Obtain a copy of the franchise agreement from the franchisor. This is the legal franchise document that outlines the obligations of both the franchisee and the franchisor; it protects the interests of all parties involved.
Stage 4 - As the franchise agreement is weighted in favour of the franchisor and will not be changed by the franchisor, it is vital that you ask a franchise solicitor to check the agreement for you. You should only use a solicitor who specialises in franchising as they will have checked through hundreds of agreements and so whilst it cannot be changed, they will have the experience and knowledge to highlight to you those areas of which you need to be aware of. They may also advise you to ask for a side letter if appropriate. A normal solicitor may not do this.
Stage 5 - If the franchise is premises based, you should also seek legal advice when looking to buy/rent premises.
Stage 6 - Finally, for the franchise to be granted, you and the franchisor both need to sign the franchise agreement.
© Manzoor G.K. Ishani All rights reserved
Manzoor Ishani is a Senior Consultant Solicitor with Sherrards (Solicitors), a commercial practice advising franchisors and franchisees in the UK and internationally. He has specialised in franchising for more than 30 years and is a former member of the Legal Committee of the British Franchise Association and is co-author of "Franchising in the UK", "Franchising in Europe" and "Franchising in Canada", and has helped UK companies franchise into more than 32 countries.
---
Key legal requirements for buying a franchise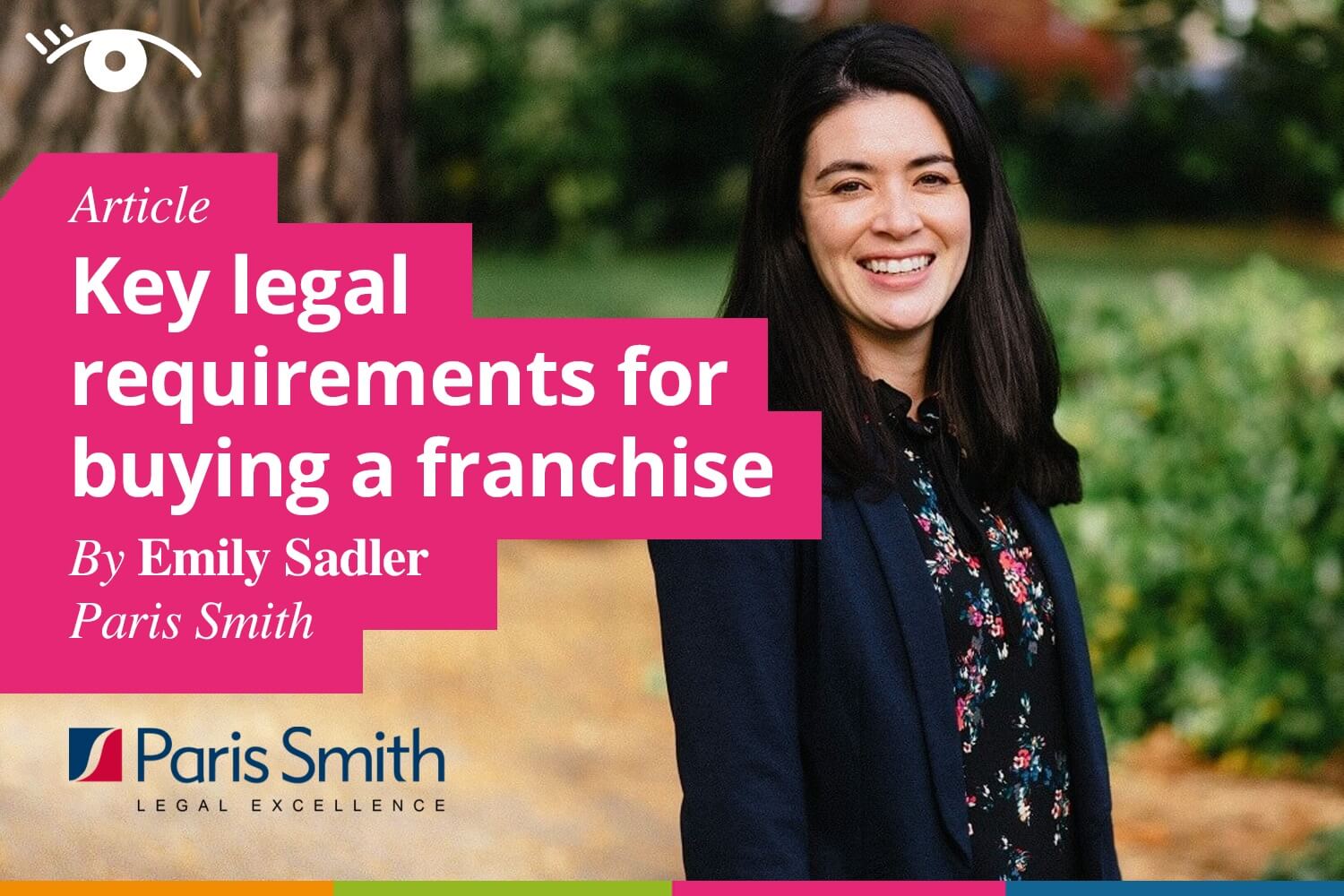 In this article we cover the key franchise legal requirements of buying a franchise business.
Franchise agreements are usually lengthy (around 40-60 pages) and contain many obligations and restrictions on the franchisee. Before signing the agreement, it is important to take franchise legal advice from a bfa affiliated solicitor who will be used to seeing franchise agreements from across the industry. Whilst the terms may be stated to be non-negotiable, it is still vital that you are aware of your legal position.
The following areas are of particular significance:
Check that the initial franchise fee and royalty payments correspond with what you have been told by the franchisor.
Also, will you have to pay any other costs e.g. for equipment and additional training; and will there be further costs if you wish to renew at the end of the term?
Most ongoing royalty payments will be calculated as a percentage of turnover and not as a percentage of profit and, therefore, you could still be required to make payments to the franchisor even if your business is making a loss.
Finally, watch out for unexpected costs i.e. often if you choose to sell the franchise business you will have to pay the franchisor a percentage of the sale price, particularly if they have introduced you to the purchaser.
There the franchisee is a newly formed limited company, the franchisor may require the individual behind the franchisee company to give a personal guarantee.
You may be referred to as the "individual" or the "principal" and this means that you will be personally liable to the franchisor in the same way as the (company) franchisee. If the franchisee company is in breach of any of its obligations under the agreement, you will be personally liable for the full extent of any losses suffered by the franchisor. In such circumstances, it is common for the franchisor not to have to take steps to enforce its rights against the company, before pursuing you.
Restrictions on your business activities
Franchisees are often prevented from being involved in other business interests during the term of the franchise agreement. If you have other business interests you will need to ensure that the franchisor consents in writing to you continuing to operate them.
Something franchisees are normally unaware of are the restrictions put in place post-termination, preventing them from being involved in a business which is the same or similar to the franchise business (the post-termination restrictions normally cover a specified geographical area and last for a set period of time i.e. one year post-termination). Such restrictions could have a significant impact on you in terms of your ability to carry on in your chosen industry following termination of the agreement.
There are often extensive termination provisions in favour of the franchisor, enabling it to terminate early, if the franchisee is in breach of the agreement.
However, once the agreement is signed, the general position is that the franchisee is unable to terminate until the end of the initial term (typically five years) even if the business is not working. A franchisee may be able to argue that there has been a misrepresentation by the franchisor in terms of what they have been sold or the franchisor is in breach of the agreement. However, such cases can be difficult to establish and are seldom clear cut. Alternatively, the franchisee may be able to sell the franchise business on. This is likely to be difficult if the business is failing or has little goodwill.
Franchise agreements include a clause which states that the agreement represents the whole agreement between the franchisor and franchisee.
As mentioned above, franchisors are not keen to negotiate the terms of their standard franchise agreement and to make amendments save where there is an obvious error (often this is no more than a clerical error). Therefore, if you have been told or promised anything which induced you to buy the franchise, this must be set out in writing and annexed to the agreement. Side letters should be properly drafted and checked by your solicitor to ensure they are legally enforceable and can be relied upon.
The obligations of the franchisee under the franchise agreement will be extensive and specific. This is in contrast to the obligations of the franchisor which are often quite general and sometimes difficult to interpret. You must read each obligation in detail and ensure that, on a practical level, you are able to fully comply.
Author: Emily Sadler at Paris Smith LLP
Emily Sadler has over 10 years' experience drafting and advising on a wide range of commercial contracts. She advises franchisors and franchisees on their franchise agreements and other associated documentation, across a range of business sectors. She is on the panel of recommended lawyers for a major high street chain of hairdressers and a domiciliary care franchise.
Paris Smith are Affiliate members of the British Franchise Association (bfa) and Emily is the nominated contact. Emily is also a member of Encouraging Women into Franchising. Email: Emily.Sadler@parissmith.co.uk
---
Why use a franchise solicitor?
In the UK there is no regulation of the sale of franchises, there is not even a legal definition of what a "franchise" is. This means that all sorts of business opportunities, some better than others, can be freely advertised as a franchise and prospective franchisees haves to be wary of this when weighing up opportunities.
Lawyers, like doctors, are becoming increasingly specialised. You wouldn't really want your GP doing your heart bypass surgery, similarly you wouldn't want a lawyer with limited experience of franchising getting their hands on your franchise agreement.
An experienced franchise solicitor should be able to identify issues at an early stage and will be able to tell the difference between a good franchise agreement that complies with the European Code of Ethics for Franchising and one that does not. They will also be able to tell you whether the Franchisor is taking franchising seriously (by using an appropriately drafted agreement) or whether they are perhaps doing it "on the cheap" without proper care or attention (perhaps by attempting to cobble together their own agreement or copy someone else's).
Using an experienced franchise solicitor will likely save a lot of time and cost too. An inexperienced lawyer may look at a Franchise Agreement and think: "No, this is far too one-sided" before proceeding to take their "red-pen" out and make wholesale changes to the contract which are never going to be acceptable to the Franchisor! In contrast, a lawyer with experience in franchising will know that their role will usually focus on preparing a report on the Franchise Agreement for the franchisee which explains all the key terms and perhaps suggests some areas where the franchisee needs to seek more information or clarification from the franchisor. The franchisee can send this report to the franchisor, discuss it with them and allow the franchisor to respond to any queries made. This way, a franchisee using an experienced franchise lawyer is not wasting money in paying for making amendments without actually getting anywhere!
Author: Andy Fraser, Albany Fraser Solicitors
Andy Fraser is the founder of Albany Fraser Solicitors, a boutique commercial law firm with franchising at its heart. He set up Albany Fraser in 2019 with a view to helping franchisors and franchisees of all shapes and sizes make smarter franchising decisions. Andy is accredited by the British Franchise Association as a 'Qualified Franchise Professional' and is one of only a small number of lawyers in the UK to have been awarded this status. In addition to being a solicitor, Andy originally trained as a franchise consultant with one of the UK's leading franchise consultancy practices where he worked on franchising projects for brands such as Ralph Lauren, American Eagle Outfitters, Esprit and Whittard of Chelsea.
At Albany Fraser, we provide a fixed fee service for: (i) reviewing your Franchise Agreement; (ii) preparing a detailed report on its terms; and (iii) having a follow-up call with you to discuss our report and answer any of your queries. If this is of interest and you would like us to provide you with a fixed fee quote, please contact: enquiries@albanyfraser.com.
---
Legal due diligence for buying a franchise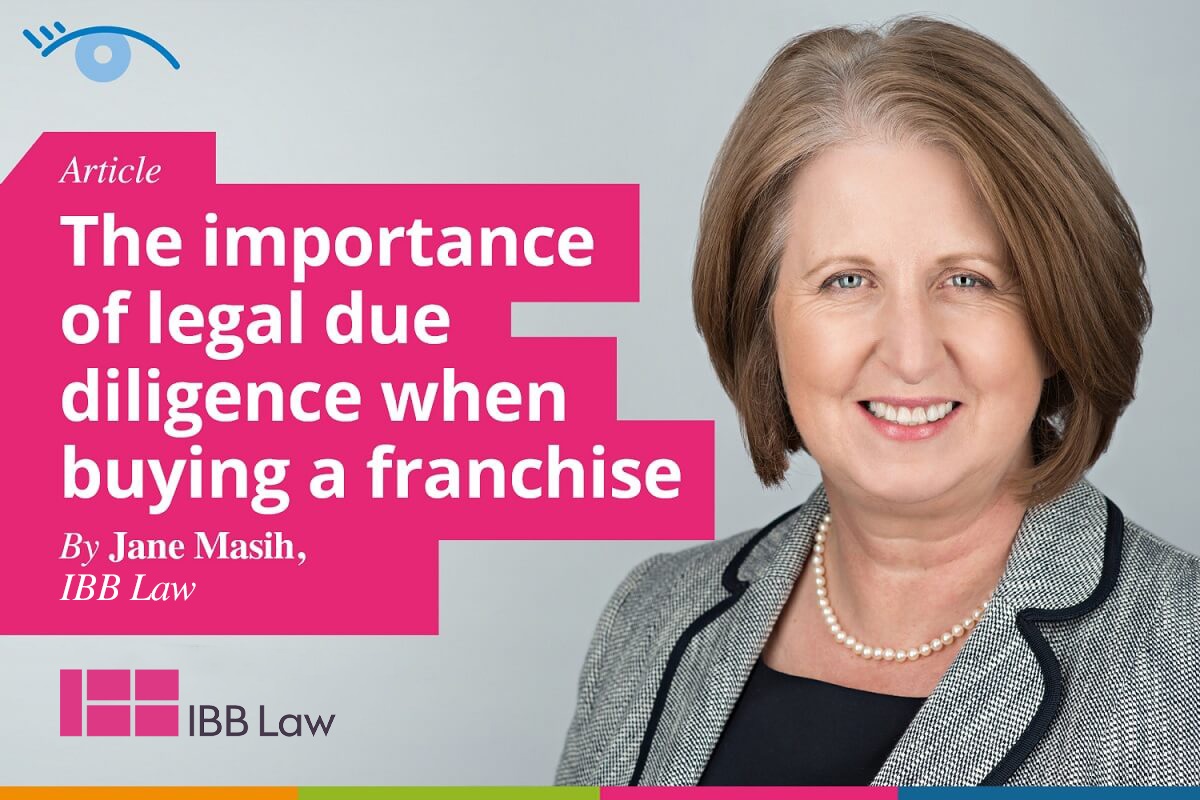 Are you thinking about entering into a franchise agreement? If so, it is imperative that you do not skip the due diligence process.
Key things to Investigate:
Current Franchisees
You should ask the franchisor for a complete list of existing franchisees. This is important because it will give you the chance to contact a number of franchisees to discuss their experience with the franchise. I recommend that you speak to as many as possible but at the very least, speak to those who have similar territories to the one you are considering, as well as a selection of older and new franchisees. This will give you information on medium to long term prospects for the business as well as current training and launch programmes.
You should ask the franchisees about the support that the franchisor provides in their business as a successful support system is paramount for your business and the entire franchise network.
Franchisee 'Churn'
You should enquire with the franchisor about how many franchisees have left the network in the last three years. You should also ask for the reasons why they left the network.
It is a red flag if there has been a significant number of franchisees leaving the network and the franchisor cannot provide a meaningful explanation as to why.
Trading History of Franchisor
You should investigate the franchisor's business. In particular you should review the franchisor's latest accounts and ensure that it is in a good financial position. In addition, you should ask the franchisor to supply you with their trading history and the business background of the franchisor's directors.
Franchise Business Model
You should check that there is a market for the product or service that the franchise offers. Is it national or only tested in certain regions? You should also evaluate the competition operating in your proposed territory.
The Franchise Agreement itself
I would strongly recommend that you get the franchise agreement reviewed by an experienced franchise solicitor. However, you should also read and fully understand the agreement yourself. In particular you should make sure the franchise agreement includes the following clauses: -
Misrepresentation
Most franchise agreements will include a non-reliance clause. This often states you cannot rely on any pre-contractual statements or projections given to you unless annexed to the franchise agreement. You should, therefore, write down what statements have been made that have persuaded you to buy the franchise. Ask the franchisor to sign it and annex it to the franchise agreement. It is important that you ensure that everything the franchisor has told you and you have relied on is expressly set out in the franchise agreement.
Renewal
To guarantee that you can continue to run your business, you should check that the franchise agreement offers you a right to renew the agreement at the end of the franchise term. This right will likely be subject to certain conditions but these conditions should not be unreasonable. In particular:
You should not have to pay the initial fee again;
The renewal term should be for the same length as the original term; and
The terms of the renewal agreement should not be substantially more onerous than the original franchise agreement.
Sale of your Business
You should check that the franchise agreement allows you to sell your business during the franchise term. It is likely the franchisor will impose certain conditions on a sale but you should confirm that these conditions are not unreasonable or difficult to fulfil and in particular, that the transfer fee is not excessive. Common conditions include selling to a new or existing franchisee, requiring you to use the franchisor's standard form sale agreement and requiring you to pay the franchisor's legal fees. You will not be allowed to sell the business to an independent operator outside of the franchise.
Please note, the franchisor will likely have a right to transfer or assign its rights and obligations under the franchise agreement without your consent.
Franchisor's Obligations
The franchise agreement will impose many obligations on you as a franchisee, however it is also equally important that the franchise agreement imposes obligations on the franchisor.
Common franchisor obligations include:
Offering you initial training as well as supplemental training throughout the franchise term;
Providing you with support with launching your business;
Providing you with goods and services (if relevant); and
Providing you with a copy of the manual.
Death/ Incapacity
There should be a clause in the franchise agreements which governs what should happen in the event that you were unable to carry on the business due to incapacity or death.
Usually, the franchisor will not allow for the business to automatically transfer across to the beneficiaries without the franchisor consenting and ensuring that the individual who takes over the business meets the franchisor's current requirements. A death and incapacity clause might also include a right for the franchisor to temporarily or permanently manage your business.
Termination
The franchise agreement will contain provisions in relation to termination. It is common practice that the franchisor will have an express right to terminate the franchise agreement but you will not.
The franchisor will likely have a right to terminate the franchise agreement if you breach any of the obligations, harm the goodwill associated with the franchise, you are likely to or become bankrupt, you continuously make late payment of any fees due, you threaten or cease trading of the business or you fail the initial training.
BFA
You should find out if the Franchisor is a member of the British Franchise Association (BFA). The BFA is the largest not-for-profit trade association for franchising in the UK. If the franchisor is a member of the BFA, the franchisor must adhere to certain standards of ethical franchising and in particular the BFA's Guide to the Code of Ethics.
If possible, you should also read the BFA's Guide to the Code of Ethics to check whether the franchise agreement is compliant and contains all the provisions that the BFA would expect. If the franchisor is a member of the BFA, they should send the guide to you.
Final Comments
Overall, it is important that you do not rush the due diligence process before purchasing a franchise. It is important that you investigate the franchise and read the franchise agreement fully before committing. The franchise agreement will often seem very one sided and favour the franchisor as they are potentially risking much by providing you with the system and goodwill associated with their brand. However, no provision in the franchise agreement should be excessive or unreasonable and you must ensure that you perform every obligation.
Author: Jane Masih (Jane.Masih@owenwhite.com) or can contact Amy Andrews (Amy.Andrews@owenwhite.com)
---
The Franchise Agreement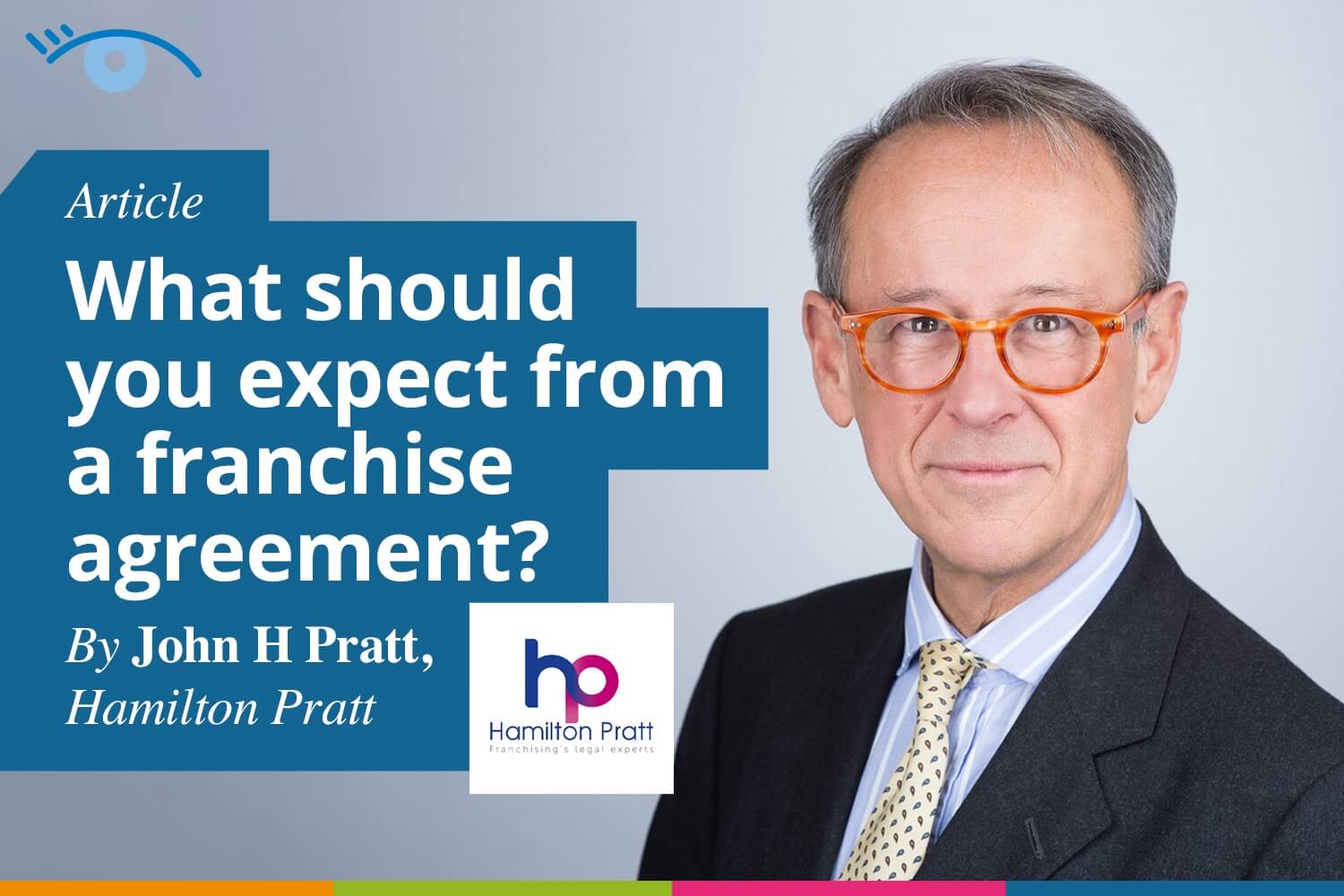 What should you expect from a franchise agreement? The short answer is a complex and detailed commercial contract.
The great majority of franchise agreements are 40 (or thereabouts) pages long and some are well over 100 pages! If you are presented with a short and simple agreement that may not necessarily be a good thing because the agreement does need to deal with a significant number of issues which cannot be addressed in only a few pages. The most important provisions in a legal franchise agreement are:
Most franchise agreements last for five years and give franchisees at least two "automatic" renewal options so, provided a franchisee has complied with the terms of the agreement, the franchise will carry on for fifteen years.
The franchisor usually has the ability to change the franchise agreement every five years and require a franchisee to enter into the revised agreement provided it is the franchisor's "current form of agreement".
By no means all franchise agreements give franchisees an exclusive territory and indeed in a retail based franchise you would generally not expect any exclusivity to be given.
In franchising fees are payable by franchisees. The initial fee is the lump sum capital sum that franchisees have to pay for taking the franchise. This fee should not contain a significant profit element for the franchisor. Its purpose should be to reimburse the franchisor the very substantial costs incurred in recruiting and training franchisees.
There is also a continuing fee (very often referred to as a management service fee) which is usually calculated as a percentage of a franchisee's turnover (8-9% is average) and a marketing/advertising fee to enable the franchisor to promote the brand nationally, of around 2.5%.
If franchisees have to purchase products or services from the franchisor or its nominated supplier, the franchisor may earn a profit or retain discounts (if so, that would need to be specified in the franchise agreement) and that should reduce the other fees that a franchisee pays.
Further, franchisees need "comfort" that they will be able to buy those products or services on reasonably competitive terms.
Franchisees must comply with the "manual". The manual is a "living" document which the franchisor updates regularly and sets out the operational obligations with which a franchisee must comply.
Ideally franchisees would be shown a copy of the manual before they commit to the franchise agreement.
Franchisees have the right to resell, but only to those persons who are approved by the franchisor because, obviously, the franchisor does not want to be obliged to grant franchises to people who it would not wish to have as a franchisee.
There will "tough" termination clauses because it is essential that the franchisor is able to bring the franchise to an end if the franchisee is acting in a way that brings the brand into disrepute.
There will be provisions to prevent a franchisee from operating a similar or competing business following termination or expiry of the franchise agreement and unlike similar restrictions in employment contracts, these are generally enforceable.
Many franchise agreements contain a minimum performance clause which either requires a franchisee to pay a minimum amount of continuing fees, or to perform to minimum levels, failing which the franchisor can take action which may include termination.
Sometimes these minimum performance provisions are "disguised" in the form of an obligation on a franchisee to prepare a business plan which the franchisor must approve. Either way, the British Franchise Association has made it clear that minimum performance requirements must be set at a relatively low level – no more than 70% of the average performance of franchisees.
In franchising, franchisors are concerned to reduce the risk of being sued for misrepresentation – the making of false statements with a view to inducing a prospective franchisee to enter into the franchise agreement.
Very few franchisors deliberately set out to provide incorrect information but, inevitably, franchisors may be "over enthusiastic" about the attractions of their franchise! As a result, all franchise agreements contain clauses which seek to protect the franchisor from such claims so franchisees should check out a franchisor very carefully before they enter into the franchise agreement.
If the franchisee is going to operate a franchise through a limited company, then the franchisor will require a personal guarantee from the one or more individuals who have established the franchise company.
Conclusion
You will also need the advice of an expert franchise lawyer on the franchise agreement – use one of the affiliated lawyers that is on the British Franchise Association list because many lawyers (whatever they may claim) do not know enough about franchising to advise properly.
What you should look for from your franchise lawyer is advice as to which provisions are unusual, unfair or unworkable and only those lawyers who are actively involved in the legal aspects of franchising will be able to give you that guidance.
It has often been said that franchise agreements are the most one sided commercial agreements and that, to some extent is true. After all a franchisor is allowing you to use its brand, benefit from its reputation and also make use of all of its know how. In the circumstances it is perfectly reasonable to ensure that a franchisee does not do anything that can harm the franchisor's brand and thereby damage the investment made by other franchise owners.
Author: John Pratt, Hamilton Pratt Solicitors
---
Renewing the Franchise Agreement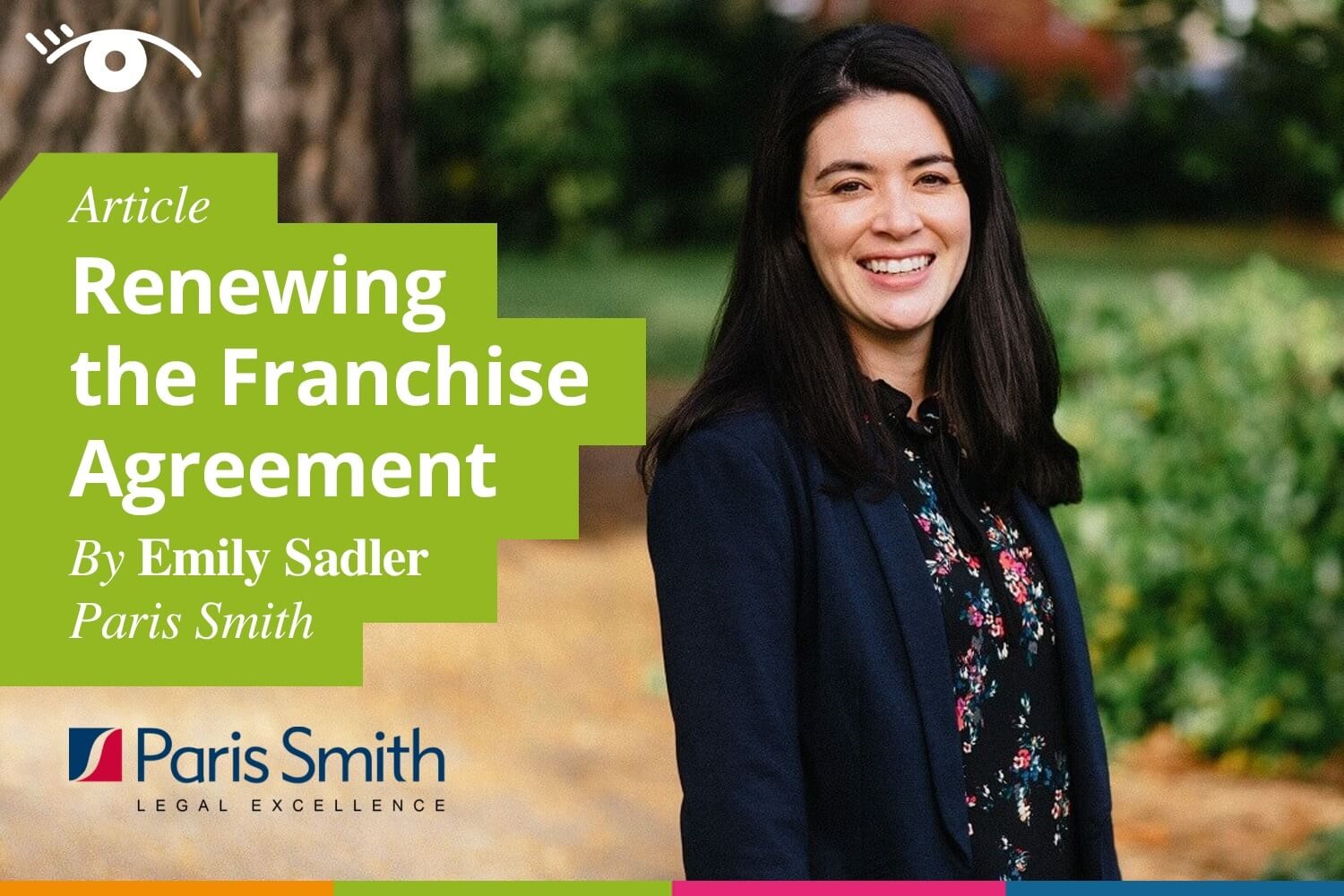 The overriding objective of providing for a right of renewal in a franchise agreement is to ensure that the franchisee has had the opportunity to recover their franchise specific initial and subsequent investments and to exploit the franchised business for as long as the contract persists.
The bfa's view
Whilst the European Code of Ethics for Franchising does not require a franchise agreement to contain a right of renewal, the British Franchise Associations' (bfa) takes the view that so long as the parties both discharge their obligations, the franchise relationship should be capable of continuing on a long term basis.
Typical is a "5+5 renewal" where the franchisee, provided he is not in breach of the conditions for renewal, can be sure of a second five year term, which is ordinarily adequate time for a franchisee to build up value in the business.
The fact of renewal goes to the heart of the value of the franchise business. Thus a franchisee should have the right to re-sell towards the end of their last term and the franchisor should be prepared to grant a new five year term to the buyer, else the value of the business will be drastically diminished, if for example, the buyer can only have the balance (perhaps one year) of the outgoing franchisee's term.
Conditions for renewal
The terms of renewal should be clearly stated. The right to renew is often conditional upon the following:
Payment of a renewal fee - the bfa discourages the charging of renewal fees if used as a method of unfairly imposing a financial burden at a time when the franchisee may be in vulnerable position. Alternatively it is common to see a provision whereby the franchisee just has to pay the franchisor's legal costs and other expenses associated with a renewal.
There being no material breaches of the franchise agreement by the franchisee or the guarantor - the right to renewal should not be lost merely for minor breaches.
There being no grounds in existence upon which the franchisor can terminate the agreement.
The franchisee and the guarantor have performed their obligations to the reasonable satisfaction of the franchisor - Franchisees should be cautious of such clauses as this does give the franchisor some discretion as to whether to allow a renewal or not.
The Franchisee complying with the notice provisions contained within the renewal clause.
Typically as long as the conditions set out in the agreement are met, the franchisor will be under an obligation to grant a renewal. The new franchise agreement should be on the then current terms of the franchisor's standard franchise agreement. The franchisor should not introduce unattractive commercial terms as a mechanism to discourage renewal.
Franchisee's considerations
Ensure that you have complied with any notice provisions set out in the agreement regarding renewal as otherwise you could lose your right to renewal.
Franchisor's considerations:
Should the franchisee have the right to renew an indefinite number of times or just once?
Do you want the right to vary the terms of the franchise agreement upon renewal?
Do you want to use renewal as an opportunity for the franchisee to bring their franchise up to standard and offer refresher training e.g. to renovate/refurbish and purchase new, updated equipment - this is particular relevant to shop based franchises.
Will you charge a renewal fee and is the franchisee to pay your legal costs incurred?
What if the parties do not go through the renewal process?
If this happens (and it's quite common!) there is sometimes a clause in the agreement addressing what will happen if the parties allow the agreement to run on after the end of the term.
Generally it will provide that either party can terminate the agreement by giving the other a period of notice but that otherwise the terms of the existing franchise agreement will be deemed to continue in force.
Author: Emily Sadler at Paris Smith LLP
---
What happens if you are in breach of your Franchise Agreement?
In essence a franchise agreement is a contract between two parties under which both parties commit to certain obligations towards each other. What happens if one party does not comply with its obligations? What are the consequences and what can the other party do?
Well, a lot will depend on the nature of the breach and the circumstances in which it arises. As such, each case will be different and if you think you may be in breach, it is worth getting professional expert advice. However, below is a brief summary of some typical situations which have arisen in the past.
Minor Breach
Let's be honest, we all make mistakes from time to time or simply forget to do something or run out of time. Whether intentional or non-intentional minor breaches can happen and do happen.
The reality is that as long as a minor breach is just that and does not become a repeated breach or develop into something more serious, it is likely that the innocent party will simply accept that this is indeed what it is and both parties will simply move on. The trick here is for the party who is in breach to learn from it and not to repeat it.
Breach that can be rectified
But what happens if a breach is more serious? A typical franchise agreement would normally divide breaches into at least two types of categories depending on how serious the breach is. If a breach is not serious so as to fall into the category described below, the agreement would normally provide for a period during which the party who is in breach is allowed to rectify the position. The period for rectification can vary and is usually between 10 and 30 days.
The idea behind this is to be reasonable. A franchise agreement usually lasts for at least five years and both parties will have committed effort and investment during this time. Therefore, it is reasonable to expect that actions and consequences would be proportionate.
In this type of situation, you would normally expect the innocent party to issue written notice to the other party setting out what the breach is, how long the party has to correct the situation, how this may be monitored and what would happen when the rectification period expires. As with minor breaches, provided the breach has been rectified and is not repeated, this is unlikely to negatively affect the future relationship.
Repeated breaches, serious breaches and repudiatory breaches
A minor breach can sometimes develop into something more serious. Even if a breach is not significantly serious in its nature, if it is a repeated breach, this can result in much more than just a slap of a wrist. As with any relationship, the innocent party is likely to run out of patience and typically a franchise agreement would allow the franchisor to terminate the franchise agreement in event of repeated breaches. In reality, this does not happen often, and instead repeated breaches are much more likely to result in non-renewal of a franchise agreement at the end of the term or the franchisor insisting that the franchisee sells the business.
Serious breaches or to use the technical term, repudiatory breaches (meaning a breach so serious that it goes to the heart of the contract and which would entitle the innocent party to treat the contract as at an end) on the other hand are very likely to lead to an immediate termination of a franchise agreement. These are rare and are only ever used as a last resort but this does happen from time to time. For certainty, a typical franchise agreement would contain a list of examples of behaviour that is likely to be seen as repudiatory and it will come as no surprise that this would normally include things like breaches of the law, bankruptcy or insolvency, trading in competition, causing serious harm to third parties and causing serious harm to the franchisor or the franchisor's brand.
This type of breach can often result not only in the termination of the franchise agreement but the innocent party being entitled to and pursuing a claim for damages against the party in breach.
Force Majeure
As we saw in Spring 2020 sometimes circumstances can arise which are outside of the control of either party and which may lead to one or indeed both parties not being able to perform its obligations under the franchise agreement. What happens then? Well, this very much depends on the parties. If both parties are keen to continue the relationship the parties may agree to keep the situation under close review and simply to wait until the force majeure situation passes and the parties are in a position to carry on as they did prior to force majeure occurring. If it is unclear how long the situation may continue, the parties may agree to bring the agreement to an early end, a mutual termination, especially if neither party is at fault. If, however, the parties' goals are very different then it may well be down to what the contract says and what rights each party may have under the contract or at common law. For this reason, it is important to not ignore provisions which are often seen as standard or boilerplate and pay attention to what the contract says.
Breaches by Franchisee
Typically, a franchise agreement will be very explicit on what happens or what rights the franchisor has if the franchisee is in breach. This is not surprising given that a franchisee is paying to use the franchisor's name, knowledge and experience. It is only fair that the franchisor should be protected as it is the franchisor who has invested in building and developing the brand and know-how as well as a network of franchisees.
As a minimum any franchisee should be aware of what its obligations are under the franchise agreement, what type of conduct may constitute a breach and what is the escalation process that it may be subject to if the franchisee does find itself in breach.
Breaches by Franchisor
Many franchise agreements are silent when it comes to breaches by the franchisor. The logic behind this is that the franchisor has invested time and money in becoming a franchisor and a successful franchisor is one whose franchisees are successful so for a franchisor to be in breach of a franchise agreement would be like cutting off your nose to spite your face. As such, it is widely accepted that where a franchisor is in breach, the franchisee would rely on general principles of contract law (see the discussion on repudiatory breach above).
In summary, if a breach occurs, regardless of which party is at fault, it is always best to keep the lines of communication open and deal with any breach as early as possible. It would typically be in both parties' interests to resolve any dispute amicably as the alternative is likely to be expensive and may take time resulting in increased losses.
Author
Natalia is a franchise lawyer with over 14 years' experience and is a Director of franchising at Beyond Corporate Law, a specialist practice within Beyond Law Group.
Natalia is passionate about helping her clients achieve their goals adopting a pragmatic approach to problem solving. Natalia's experience spans multiple sectors from retail & hospitality to care as well as multiple disciplines from IP, consumer law, data protection, charity law to all aspects of corporate and commercial work.
Having spent seven years as legal counsel with a large, award winning franchisor, Natalia understands the pressures on businesses and in-house legal teams alike and therefore the importance of practical solutions.
---
Grounds for terminating a Franchise Agreement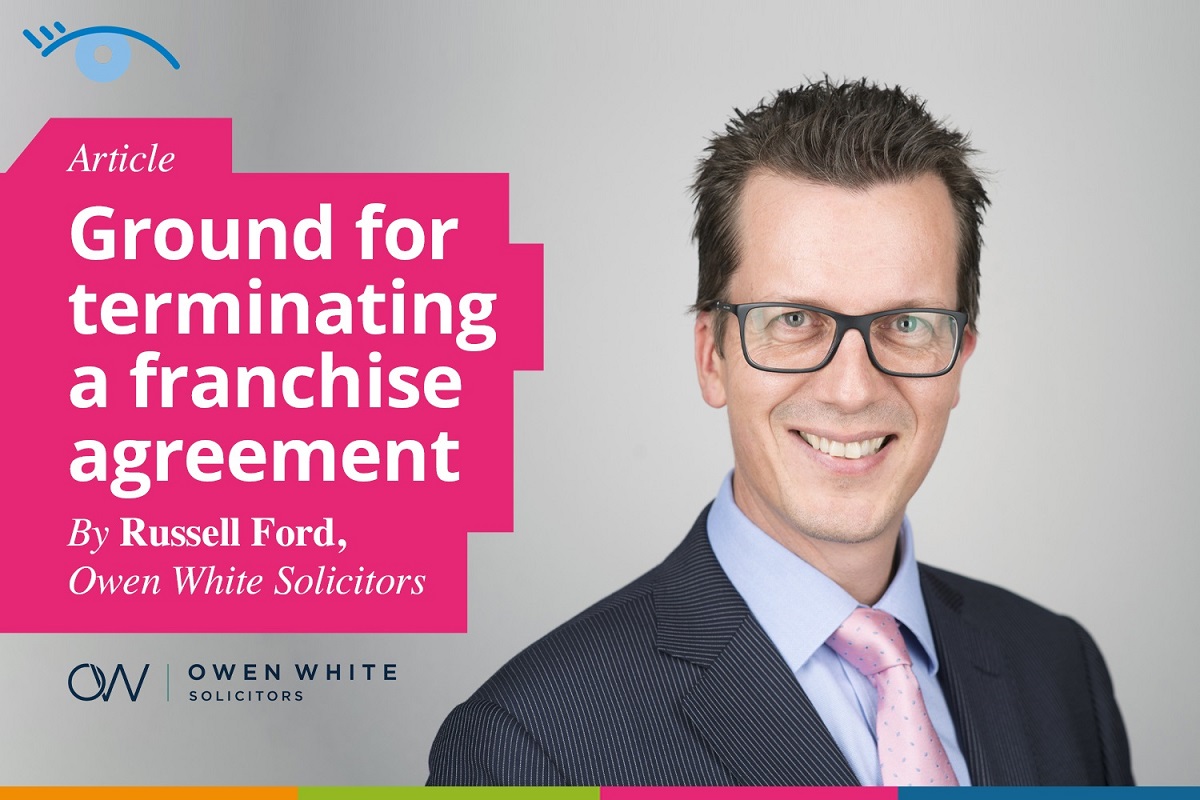 This article is aimed at franchisees who are seriously dissatisfied with their franchisor.
Whilst most franchisors run successful networks with sufficient levels of support, advice and guidance, with a regularly updated Operations Manual and with a functioning marketing team, there are some franchisors who fall short.
In my experience, this is often a resourcing issue. Perhaps the network has not grown sufficiently? There may have been a high number of leaving or retiring franchisees or the market for the goods and services may be depressed, all of which has reduced the franchisor's income. Many franchisors struggled during the pandemic. Some franchisees were unable to trade or were hindered in their trade. Consequently, franchisors had a much lower income stream and in addition were unable to recruit new franchisees. Additionally, some franchisors, looking to behave ethically and reasonably, reduced or in some case postponed altogether the collection of minimum or fixed monthly franchise fees.
There have been more examples coming across my desk of franchisees or groups of them who have become dissatisfied with the franchisor cutting costs at head office. They have perceived this has resulted in less support, fewer business development managers out in the field and/or reduced marketing activity.
So, what can a franchisee in this situation do?
The Franchise Agreement, as you will know, is long and one-sided. There are legitimate reasons for that. The franchisor is licensing a stranger to operate its business model and represent its brand in a location. That new franchisee must adhere to particular standards in running that business. The obligations on a franchisor are often limited to 1-2 pages in a 40+ page franchise agreement. This will include obligations in relation to launch, set-up and training. But there will also be ongoing obligations including providing advice and guidance, further training, updating the Operations Manual, arranging franchisee meetings and conferences amongst other things.
Because the obligations on the franchisor are written in a wide-ranging and non-specific way, it can be hard to pin down a franchisor and to hold them to account as to whether they are complying with the obligation or not.
Furthermore, when it come to termination, there will be raft of examples of situations whereby the franchisor is at liberty to terminate the franchise agreement. There is no equivalent express right to the franchisee.
However, a franchisee does have a right to terminate a franchise agreement in certain circumstances and we will look at a few.
1. Derogation from Grant
This means in non-legal terms that the franchisor is giving something with one hand and taking it away with another. It might grant the franchisee the right to trade under particular name and trademarks, or to operate an 'exclusive' territory (although be wary of thinking that 'exclusive' genuinely means exclusive, it is normally limited in some way). If the franchisor grants a second person a franchise for the territory without having the right to do so, or changes the trade name or marks without having an equivalent right then this constitutes a derogation from grant. The franchisee can then terminate the franchise agreement early.
2. Repudiatory Breach
Sometimes known as 'fundamental' breach. Where the franchisor has expressed or implied contractual obligations and it breaches those, and those breaches go to the heart of the contract and the rights the franchisee has acquired, then there may be a right to terminate. An express term is one that is written down in the franchise agreement. An implied term is one that the courts might imply into a franchise agreement even though it is currently unwritten. Recent examples have been an implied term of good faith on a franchisor to behave honestly, transparently and to take the franchisee's interests into account when considering certain actions.
Provide the breach is not trivial, but is itself substantial and important then the franchisee might have the right to treat the agreement as terminated. This is because by the franchisor's actions or omissions, they have effectively 'repudiated' the franchise agreement and the court will then permit a franchisee to terminate early.
Not every breach will be repudiatory. There is also mixed opinion as to whether a series of cumulatively minor breaches could amount to a repudiation. As with most court cases, they are all fact specific and what might be a breach in one network and under one written agreement, might not be a breach in another network operating under different contractual terms.
3. Misrepresentation
Although not strictly a termination, franchisees may have the right to rescind or 'undo' a franchise agreement if the franchisor had misrepresented the opportunity in a material or significant way. This is a complex area of law on its own and is the subject of different articles we have written. Subject to factual findings, the court has the ability to treat the franchise agreement as having never been entered into and to put the parties back in the position they were in before the agreement was signed. This often results in an award of compensation, including a refund of the initial franchise fee, recovery of any trading losses and an award of compensation for loss of earnings.
Conclusion
For any franchisee thinking of trying to get out of their franchise agreement, they really should take independent legal advice, ideally from a franchise specialist solicitor. An ill-judged attempt to terminate may result in the franchisor taking action to terminate the agreement themselves, enforce post-termination restrictive covenants and claim compensation. Simply walking away is not a risk-free strategy.
Disclaimer
This article is provided free of charge for information purposes only. It does not constitute legal advice and should not be relied upon as such. No responsibility for the accuracy and/or correctness of the information or commentary set out in the article is accepted, particularly given that this article is written in March 2022 and the law may change.
Author: Russell Ford (Russell.Ford@owenwhite.com)
---
Franchise deposits – are they ethical?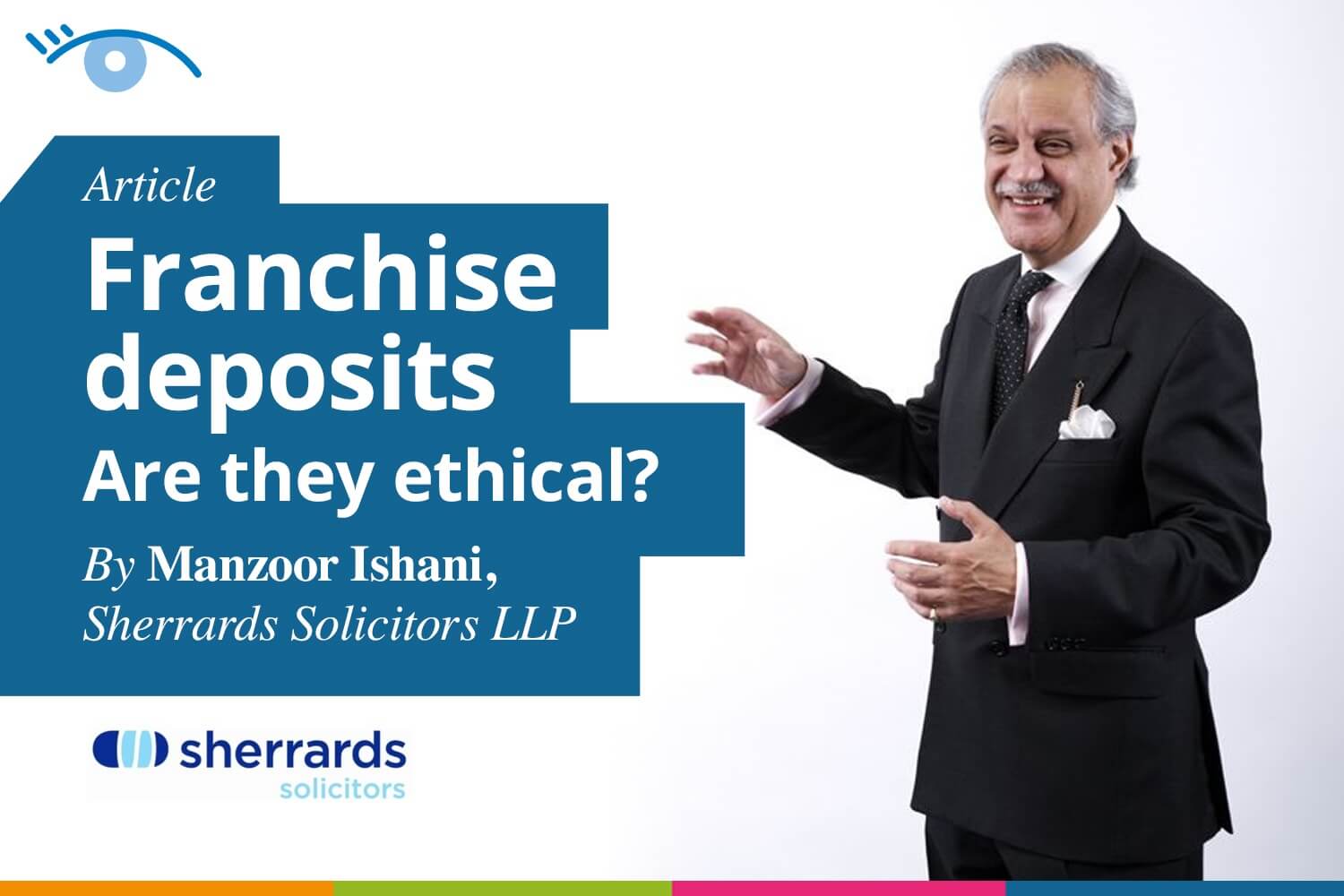 When it comes to franchise sales, prospective franchisees are anxious to secure a deal whilst franchisors are keen to secure a commitment (usually in the form of a financial payment) from prospective franchisees so that they can take their applications for a franchise seriously and engage in discussions with them.
For a number of years, it was fairly uncommon for franchisors to require franchisees to pay a deposit as a sign of good faith. Most franchisors were content to entertain applications from prospective franchisees and to take time and trouble in explaining to them what was involved.
Short of actually training prospective franchisees or disclosing to them in detail the contents of their operations manual, franchisors did impart a great deal of information about their business system. Franchisees, for their part, tended to be fairly settled in their minds as to the type of franchise they wanted.
For them, it was not so much a matter of choosing which franchisor they wanted to do business with, but rather, a matter of deciding whether they were suited to the category of business (i.e. quick print, dry cleaning, fast food etc.) they had chosen. In these circumstances if no deal was done, then by and large, each party walked away from the other and there were no recriminations.
What changed?
This idyllic period came to an end in the seventies and as franchising grew apace during the eighties and the nineties, there were more franchisors in the same category of business than previously. This in turn meant that for the first time, prospective franchisees had a choice.
If a prospective franchisee had set his mind on running a convenience store, in the early seventies there would in all probability have only been one franchisor in this line of business. By the end of the mid nineties, there were a number of franchisors who were operating similar businesses. The franchisee would have had a pick of one of at least seven such franchise offerings.
This was also a period when franchisors were finding it easier to recruit franchisees and there were more prospective franchisees on the market looking for franchises than ever before. The combination of these factors led to franchisees being more analytical in their approach, investigating franchises more thoroughly and shopping around.
Franchisors also found that they were spending a great deal of time showing franchisees around who did not necessarily sign up with them. Unlike the seventies, franchisees were now not only examining the concept but the franchisor also and it was not unusual for a franchisor to find, after having spent a day or more with a prospective franchisee, that that franchisee had indeed bought a franchise, not from them, but from a competitor.
Filtering prospective franchisees
For the first time we heard franchisors complaining that some applicants were "time wasters" or "giving them the run around". Some franchisors determined that the best way to sift the wheat from the chaff was to require prospective franchisees to pay a deposit as a sign of good faith and commitment.
The terms of such a deposit varied from franchisor to franchisor. The object, however, was the same for all franchisors. Each wanted to ensure that the franchisee took the franchisor seriously.
There is nothing illegal about franchisors taking deposits from franchisees. Whatever the agreement between the franchisor and franchisee in this respect, the law will enforce it.
Whether or not the taking of such a deposit is ethical depends on the circumstances under which the deposit is taken and whether or not it is refundable, in whole or in part.
I see nothing unethical in franchisors taking a reasonable sum, by way of a deposit, if it is fully refundable. In these circumstances, it is my experience that problems only arise when the terms for the deposit's refund are not clearly stated.
Are the deposits refundable?
The taking of a deposit which is not refundable under any circumstances should be regarded as unethical unless the franchisor can justify it.
Most deposits, however, tend to be partially refundable, with the franchisor reserving the right to retain a part of any deposit paid by a prospective franchisee. Here, ethics and fairness seem to go hand in hand. If franchisors wish to take deposits then, the following basic rules ought to be observed:-
1. The franchisor should be able to justify the taking of a deposit.
2. If the prospective franchisee does buy a franchise, he ought to be given credit for the deposit towards the payment of the initial franchise fee.
3. Except in the most exceptional circumstances, a deposit should be either fully or partially refundable. Where it is partially refundable the franchisor should be entitled to retain only that part of the deposit which constitutes a genuine cost to the franchisor of his dealings with the prospective franchisee up to the moment when the deposit is refunded and the franchisor should be ready able and willing to show the prospective franchisee how that figure is arrived at. Without exception the franchisor should be able to justify the amount retained.
4. There should be a definite period within which a decision has to be made as to what is to happen to the deposit i.e. the franchisor should not be entitled to hang on to the deposit indefinitely!
5. Where the deposit or a part of it is to be refunded, it should be refunded without delay.
6. It should be clear at the outset who is to get any interest earned on the deposit.
7. The amount of the deposit must be reasonable bearing in mind the initial franchise fee and the investment the prospective franchisee will be required to make if he purchases the franchise.
Economic considerations
In the present economic climate, some franchisors who were previously taking deposits as a matter of policy are now relenting on this issue and are willing to give prospective franchisees the benefit of any doubt. As franchisors mature, they are more able to form a judgment as to whether or not they are dealing with a "time waster".
The British Franchise Association has 'clarified' its position on the taking of deposits. For the most part, it reflects what is set out above.
Prospective franchisees who have been reluctant to pay deposits to franchisors have, on occasions, suggested that such sums should be paid to the franchisor's solicitors who are required to hold the money as stakeholders. This can work well but much depends on the nature of the franchise and how much is involved.
In the final analysis, it boils down to a matter of trust between franchisor and franchisee, the reputation of the franchisor and the ability of the franchisee to look after themselves.
© Manzoor G.K. Ishani All rights reserved
Manzoor Ishani is a Senior Consultant Solicitor with Sherrards (Solicitors), a commercial practice advising franchisors and franchisees in the UK and internationally. He has specialised in franchising for more than 40 years and is a former member of the Legal Committee of the British Franchise Association and is co-author of "Franchising in the UK", "Franchising in Europe" and "Franchising in Canada", and has helped UK companies franchise into more than 32 countries.

---
Franchise Disputes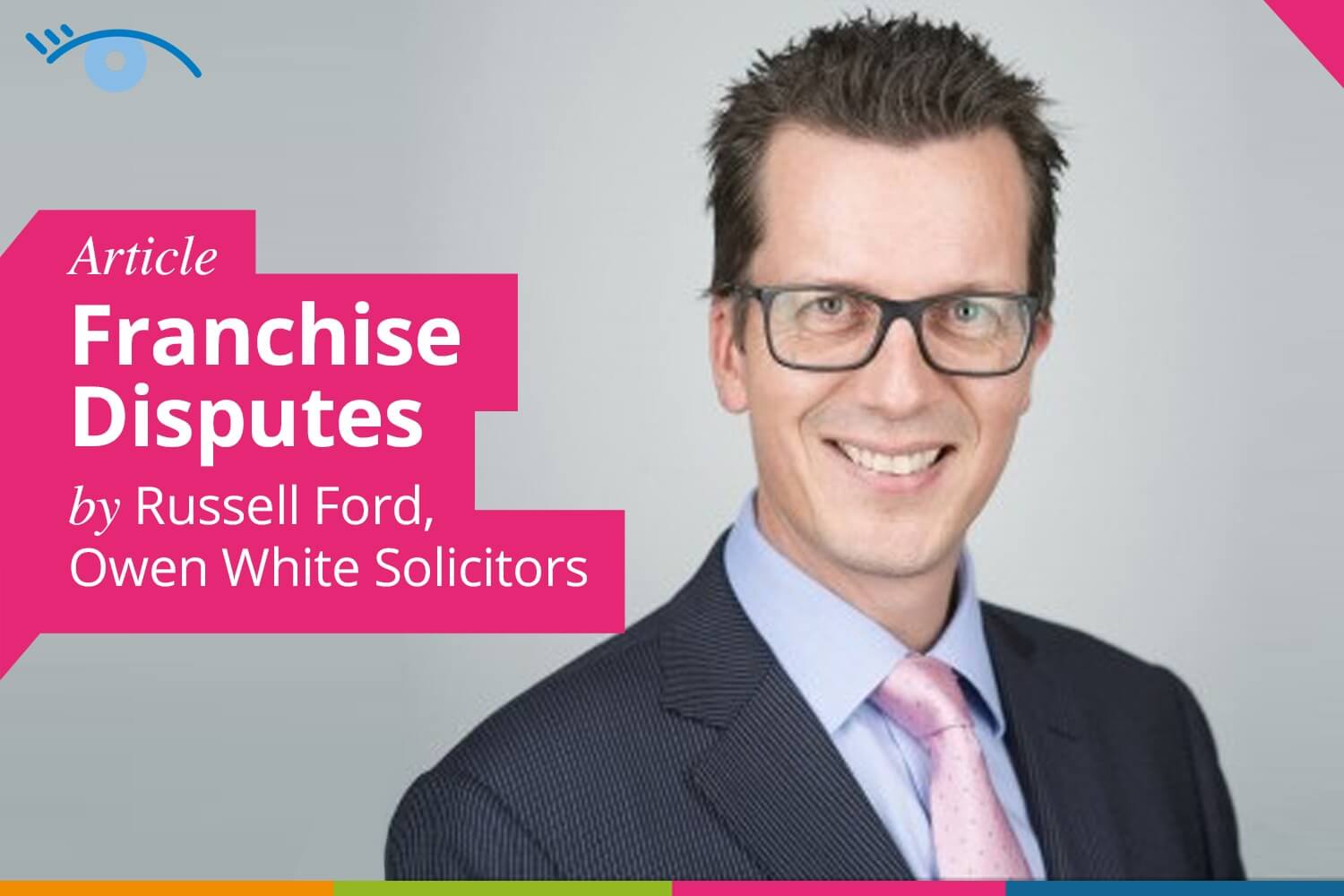 It is no surprise that disputes can be common in the franchisor and franchisee relationship. Buying a franchise involves entering into a long-term relationship, which usually lasts 5 or 10 years and requires a high element of trust between the parties. For some franchisees, it can emotional as they can spend life savings or take out loans to fund their franchise fee and in exchange they seek the support and system that a franchisor can offer.
Disputes can arise when franchisees do not achieve the sort of income they expected to when entering into the franchise agreement. However, this could be down to a number of reasons such as market factors, or a lack of enthusiasm by the franchisee or in some circumstances, be because the franchisor has misrepresented the earning potential.
Franchisees can also become unhappy when they feel that their franchisor is cutting back on the level of support it provides to save money or when there is a change of ownership and culture within the franchisor company, and franchisees lose that relationship with the founder.
Disputes against a Franchisor
A franchisee could have a claim for misrepresentation against their franchisor which would entitle them end terminate their franchise agreement. This can arise out of statements made to them by the franchisor (or their representatives) which induce them into signing the franchise agreement. Such statements could be financial projections or success/failure rates in the franchise network which turned out to be false or untrue.
Franchisees often have higher expectations of the performance of obligations by a franchisor than a franchise agreement actually requires them to fulfil. The franchisor's obligations are generic and far less onerous than the obligations imposed on the franchisee.
A franchisee could have a claim for breach of contract of the franchise agreement if they are able to show that the franchisor has fundamentally or seriously breached a term or terms in the agreement which justifies termination. Franchisees should not be over-confident in assuming they could establish breach of contract on the part of a franchisor concerning their ongoing obligations to provide advice, guidance and support.
Another dispute against a franchisor could arise when the franchisor has significantly changed the franchise system which deprives the franchisee of the benefit of the franchise agreement. If so then there may be a potential claim for 'derogation from grant' and entitle them to terminate their agreement.
Disputes against a Franchisee
Obligations on the franchisee under the franchise agreement are far more specific. Failure to adhere to these obligations, and the system, can lead to the franchisee being in breach of the franchise agreement and susceptible to the termination if they fail to remedy their failures.
A franchisor could have a claim against a franchisee for breach of contract and enforcement of the post-termination restrictive covenants contained in the franchise agreement. This could be enforceable by way of an injunction if a franchisee is in breach for example, by setting up a similar competing business or soliciting former customers.
Court proceedings, in particular injunction proceedings are expensive and take a considerable amount of time, so jumping the gun and issuing proceedings is not always the most sensible approach to handle disputes.
How should disputes be approached?
In our experience, disputes are often exacerbated by a failure or lack of communication between the franchisor and the franchisee. If the parties are looking to avoid disputes, it is important that both keep open the lines of honest communication, but if that communication and trust is broken down, it is often difficult to not to be in dispute with the other.
Many franchise agreements contain procedures for resolving disputes before either party can start court proceedings, the only exception being when a franchisor seeks an injunction to prevent competing activity.
Such procedures can include face to face meetings, without prejudice negotiations or mediation. Additionally, if the franchisor is a member of the British Franchise Association, then there could be a clear dispute resolution clause contained within their franchise agreement which includes the option to mediate using the BFA mediation scheme.
Before embarking on issuing court proceedings, both parties need to weigh up the considerable legal costs they would incur and the likelihood of being able to enforce a judgment against their opponent if they were successful. Proceedings can be lengthy, stressful and time consuming for all involved and with little or no prospect of enforcing a judgment at the end, this may deter many claimants from doing so. However, some franchisors will take a strong stance against disputes and see them through to the end to ensure that their brand, reputation and franchisee network remains in place.
It is strongly advisable to seek advice from a franchise disputes specialist, such as Owen White, not just when the relationship has broken down and litigation seems inevitable, but beforehand in order that parties can be focussed on trying to settle their dispute quickly and economically. It is also important to get a clear understanding of costs involved so that there are no unpleasant surprises. If litigation teaches us anything, it is that whilst winning is usually good, losing is catastrophic.
Author: Russell Ford, Owen White Solicitors
Click here to send any legal questions you have to Owen White Solicitors
---
Understanding the "jurisdiction" clause in your Franchise Agreement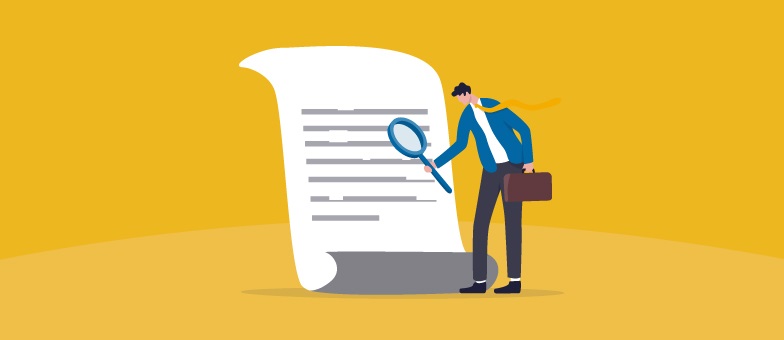 Do you know in which country's courts any dispute relating to your Franchise Agreement would be litigated? If not, you should check now, particularly if your franchise has an international element. All Franchise Agreements should contain a standard clause, known as a jurisdiction clause, confirming in which country's courts any dispute will be litigated.
Jurisdiction v Governing Law
The jurisdiction clause is separate from the governing law clause. The jurisdiction clause confirms which courts will decide any dispute. The governing law clause confirms which system of law will govern the contract and be applied when interpreting its terms and effect. It is important to ensure that both clauses are present in your Franchise Agreement, to ensure clarity in the event of a dispute. Assuming that a jurisdiction clause is present in the agreement then, provided it is properly drafted and enforceable in the circumstances, in most cases this clause will take priority and any litigation should be commenced in the courts nominated by the clause. The presence of a jurisdiction clause therefore provides certainty and avoids any costly argument over jurisdiction.
No Jurisdiction Clause
If there is no jurisdiction clause then the question of where to litigate any dispute may be complex. In a dispute where both parties are resident in England & Wales and the contract is to be performed in England & Wales the position is generally straightforward and any litigation may be commenced in the courts/tribunals of England & Wales. If there is an international element, however, for instance one of the parties is not resident in England & Wales or the contract is to be performed outside England & Wales, the question of jurisdiction will be less straightforward.
Within the EU at present the position will be governed by the various EU regulations and Conventions. The general rule is that a party is entitled to be sued in their country of residence but this is subject to a number of exceptions and variations.
Outside of the EU the position is even more complex and will be determined by international law. There is potential for costly argument over the appropriate jurisdiction before any dispute can be litigated. Such arguments could culminate in a requirement to litigate in a country not of your choosing, with all the difficulty, inconvenience and expense that can entail.
Summary
To ensure clarity and avoid unnecessary expense, delay and inconvenience, you should make certain that your Franchise Agreements contain a properly drafted jurisdiction clause, providing for disputes to be litigated in the country of your choice.
Author: Victoria Eustace, Owen White Solicitors
Click here to send any legal questions you have to Owen White Solicitors
---
Refusing a franchisee consent to sell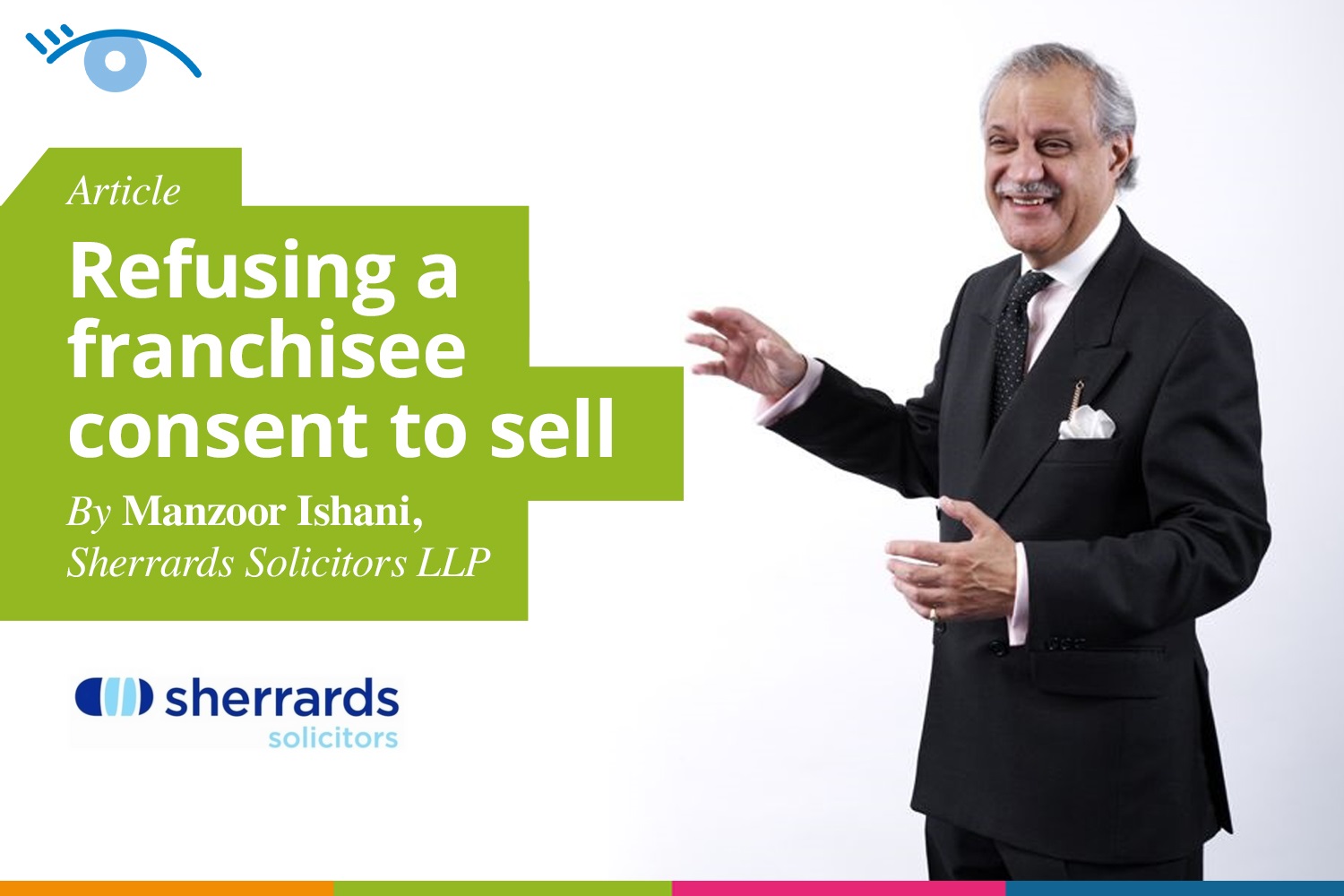 There is a provision in most franchise agreements that outlines if a franchisee wishes to sell their business then they must seek and receive the consent of the franchisor. It does however also stress that the franchisor should not unreasonable withhold giving permission to sell.
What if the franchisor does not like the buyer (the incoming franchisee) or feels that the price it is willing to pay for the business is too high?
Possible financial failure
The point about the price is that if the buyer buys at a price which the franchisor considers to be too high, it may have a very difficult time of making a success of the business.
The margins and the turnover may just not be there to support a purchase price of that nature. It may be a case of the buyer having more money than sense and a franchisor may feel very strongly about granting consent to a sale in circumstances which it believes will lead to financial failure.
In any event, the franchisor is going to have to show that it has reasonable grounds for refusing. Certainly the point about the business being over-priced will be easier to prove than its point about not liking the buyer. The test is going to be an objective one and unless the franchisor can reach some accommodation with its franchisee, a judge will have to decide, something neither of them wants.
Buying with the intent to sell at a profit
Most franchisees buy a franchise with a dream in mind. For some of them that dream is also their ultimate objective, which is that after a number of years of hard work and dedication they will have built up a business, which they will eventually be able to sell. Surveys have shown that around 13 % of franchisees buy a franchise to increase their investment.
Franchisors encourage prospective franchisees in this dream. However, in commerce as in life, things are seldom straightforward. Franchisees who buy on a promise from the franchisor that they will be able to sell often forget that any such promise was coupled with certain conditions. Certainly most franchise agreements are very clear about such conditions.
However, at the time of buying a franchise, franchisees are concerned about other things. They are concerned to secure the franchise and start the business, and having established that, whether they have the right to sell, but do not concern themselves too greatly about the fine detail of the conditions. So what exactly are these conditions? Most are what one would expect:
Training the buyer
The payment of the franchisor's costs and (sometimes but not invariably) some sort of fee by way of franchise transfer fee
Obtaining the consent of the franchisor
Rights of first refusal in favour of the franchisor (sometimes)
Most seem innocuous enough but the devil, as they say, is in the detail. The condition which creates the most difficulty is the one which requires the franchisee to obtain the franchisor's consent.
Ensuring standards are maintained
Franchisees need to be reminded that one of the prime objectives of a franchisor is to ensure that standards are maintained, and this means ensuring that all franchisees satisfy the franchisor's criteria with regard to ability, skill, financial strength, character, etc.
Just as franchisors are very careful in the selection of their initial franchisee, so they are keen to be equally careful in approving an incoming franchisee who buys from an existing one.
Were they not so careful they would soon find themselves with a sub-standard network of franchisees, many of whom would have acquired their franchise from an existing franchisee. It makes sense therefore that all prospective franchisees, irrespective of how they came to be prospective franchisees (and this includes candidates introduced to franchisors by brokers, consultants etc.) satisfy the franchisor's criteria for franchisees and pass the same rigorous tests.
Those franchisees, while accepting the underlying reasons for the imposition of such a condition, nevertheless feel uncomfortable about the franchisor retaining total discretion as to whom they can sell their business. It is a circle that cannot be fully squared and franchisees usually content themselves with having to rely on the reputation of the franchisor by talking to existing franchisees and doing their homework to see whether or not in the past, the franchisor has exercised such powers as it has retained, reasonably.
Past conduct
Past conduct is of course no guarantee as to future conduct, but it is now by and large accepted practice that most prospective franchisees rely on the reputation of a franchisor amongst its franchisees.
It is not all one-sided in favour of the franchisors. One has to remember that a franchisor has little to gain by being obstructive and in my experience there has been virtually no abuse of such a condition by a franchisor.
As always a distinction has to be made between those franchisors who are ethical and those who are not. Prospective franchisees therefore need to take care to investigate the franchisor's track record and background thoroughly, and to take proper advice on the franchise agreement, because the same set of conditions can have remarkably different effects when operated by different franchisors.
For the buyer the big question is – if it knows that the franchisor is dead against the idea why would it want to persist in its proposed purchase?
© Manzoor G K Ishani. All rights reserved.
Manzoor Ishani is a Senior Consultant Solicitor with Sherrards (Solicitors), a commercial practice advising franchisors and franchisees in the UK and internationally. He has specialised in franchising for more than 30 years and is a former member of the Legal Committee of the British Franchise Association and is co-author of "Franchising in the UK", "Franchising in Europe" and "Franchising in Canada", and has helped UK companies franchise into more than 32 countries.
---
Top