Options for exiting your franchise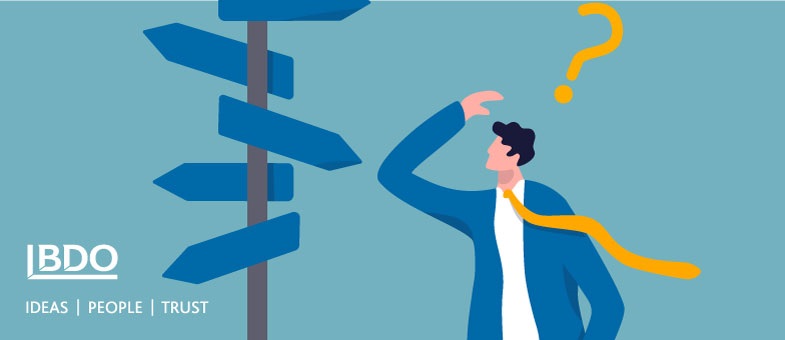 It's sensible for franchisees to plan for exiting the business at a time that suits their personal or commercial goals. However, many franchise owners and operators fail to fully consider the range of options available or engage early enough with their advisors.
So, what are the options for exiting your franchise business? You should start by reviewing your franchising agreement with the franchisor as there may be clauses preventing passing the franchise on or requirements for doing so.
In this article, you will find a high-level summary of the options available when considering the future of your multi-site franchise operation.
Option 1: Pass on to family
The natural choice may be to pass the business on to family, however depending on how this is done, there can be numerous tax consequences and pitfalls. Below we consider the three typical options: Do nothing, gift the business or use a family succession structure.
Do nothing
On your death, as a trading company, the franchise business would likely qualify for 100% Business Property Relief (BPR) if it is mainly a trading business, meaning Inheritance Tax (IHT) would be due, provided you've owned the business for at least 2 years. However, there is no IHT if the business is passed to a spouse.
In addition, the recipients would benefit from the Capital Gains Tax (CGT) uplift in base cost. This means that the base cost of their interest would be market value as at the date of death so any capital gains up to that point are not taxed.
Gift the business
For IHT purposes, the gift would be a potentially exempt transfer (PET) so there would be no IHT to consider providing the person making the gift lives a further 7 years. Otherwise, the implications would be the same as doing nothing.
The CGT implications depend on the relationship of the recipient to you:
For your spouse – there would be no CGT with the base cost transferring to your spouse
For a connected person* - the transfer would take place at market value so CGT could apply. However, a joint Gift relief claim can be made between you and the recipient to transfer the gain to the recipient by transferring the base cost to them
Other family – the CGT implications will be the same as a sale to an external party
Family succession structure
There are numerous possible family succession structures such as a trust, investment company, partnership or a hybrid. Each has different tax implications that may also depend on the length of time they exist for. The aim of these options is to manage the transition to the new generation, providing varying levels of control for the founder whilst the next generation can work themselves into the business.
In general, there should not be any IHT unless a trust is set up and exists for more than 10 years, in which case there could be, depending on the circumstances.
Any succession structure should minimise CGT, however corporation tax may need to be considered depending on the structure as will the potential ongoing costs of running the structure.
* A Connected person is defined as: your spouse (though special rules apply), relatives (meaning brother sister, linear descendent or ancestor, but not nieces, nephews, uncles or aunts), the spouses of your relatives, relatives of your spouse, the spouses of your spouse's relatives.
Option 2: Pass on to staff
Management Buy Out
A typical sale in the form of a Management Buy Out (MBO) would attract CGT in line with a sale to an external party, however it is unlikely that the management/staff will be able to pay the full consideration up front, so it may take several years for the full consideration to be received through the repayment of, for example, Loan Notes which is debt due by the MBO structure to the vendors.
Employee Ownership Trust
An Employee Ownership Trust (EOT) could be set up to purchase the business from you. A key tax benefit is that there is no CGT on sale to an EOT. However, the consideration would not be received straight away. It would be paid from future profits of the franchise business over a number of years.
Option 3: Sale to external party
CGT would be payable on the gain you have made. The prevailing tax rate is currently 20%, however you may qualify for the Business Asset Disposal Relief (BADR), previously referred to as Entrepreneur's Relief, at a rate of 10%, subject to a lifetime limit of £1m, provided you've owned the business for at least 2 years.
The deal structure would need to be considered carefully, as there can several important tax consequences. For example, if an earn-out is included, or in relation to tax warranties and indemnities to consider the risks involved.
About the Author
Aman Nirwal is Senior Key Account Manager of Franchising for BDO LLP. Aman worked for RBS and NatWest for 11 years and then moved into accountancy and professional services. She has worked with owner managed and corporate businesses for nearly 15 years, helping business leaders unlock growth and capital within their businesses.
Aman works directly with business leaders to understand their personal and business aspirations to help drive company strategy in order to achieve the goals of their business. In her role as a trusted business advisor, these types of conversations allows Aman to support your Business with both accounting and non-accounting solutions. Aman has also managed teams of growth advisors and worked across sectors such as tech, media, manufacturing & engineering, motor retail, food & drink and construction.
As a Senior Key Account Manager, Aman is able to assist in creating bespoke packages for Franchise clients, using our 'Franchise package' offering. If you would like to find out more on what BDO can offer or you would like to get in touch with Aman, please email aman.nirwal@bdo.co.uk